Exeat: Day 135/84: Won the Lottery for Battle Trust .... again!
That was good news … £8,000 extra support. The National Lottery's Heritage Fund has set aside £600m to support charities et al, with the impacts they've from the pandemic. Many have lost millions by way of visitor income that have brought them to the verge of collapse. We have fared well at the 1745 Battle Trust with a Business Rates Holiday and a £10,000 grant from ELC. We also had in place our 2 year £200,000 funded programme for the 275th Anniversary so, all we had to do was refocus our contractors yet more heavily on our e-asset building strategy and hope that by the time September arrives some socially distance human participation would be feasible as well as streaming and the like. With Arran and Sharon under full sail, it's working OK so far and Scotland's 1st Minister has just announced September 11th as the date from which 'gatherings' will once again be feasible. All the nation's school go back on August 11th.... so now to that £8,000 then.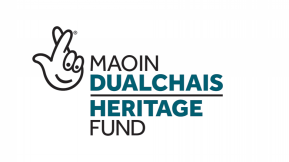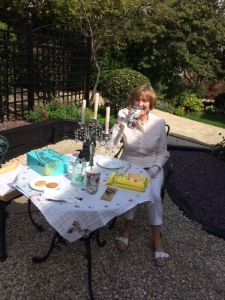 Our NLHF 275th Project contact David Clelland advised us we were potentially 'eligible' to apply for some help from that £600m pot so we asked for modest help in two ways - [a] to fund the filming of the Thorntree Concert originally planned for Prestongrange Church on September 19th; and [b] to support a consultant's support in creating our Appeal documentation. And praise be, our request was again successful. And when I say 'again' I'm referring to a total from Heritage Lottery now of £194,000 since 2007/ 2008 including for the original archaeology, signages, Commonwealth Games linkages, External Audit and Path to Victory and currently the 275th Anniversary programme to end December 2021.
Our chance to help the Big House now … As often recorded here, the Dolphinstouns have been more than ready to help us with this and that. Now with them quarantined for 14 days on return from the Canaries it's possible to offer service to them. They're going to be adding a few items to Thursday's click and collect @ 8pm from Tesco's East Hunsbury and there's Darren's birthday card to post to Queensland! I accidentally used Henry & Elliot's address yesterday for a black ink cartridge creating dismay in their expectant breasts, so today I've organised penance with 1.5 kilos of chocolates and another order of Tim Tams. Avril is still eating 4 a day of her personal kilo of M&Ms and dreaming of yesterday in Weymouth ….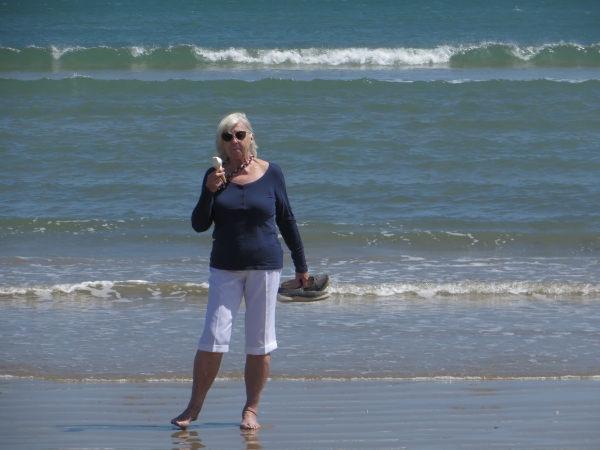 Taking good bookings at Weymouth self-catering. It's likely to be our busiest year yet in Weymouth with next week the Ilkley crew followed by the Big House as they come out of quarantine; and then for August Bank Holiday Lorna is getting a crew of her London flatmates together for a week. Avril and are optimistically ambitious for the postponed Seafood Festival on September 11th/ 14th followed by a first trip to Scotland the following week and then back to Weymouth October 3rd for the Body Corporate/ AGM of Somerset House. P.S. Yes, that's Carol Oliver herself offering afternoon tea at Watery Drive Brackley for the Baron Sergeant … two intrepid readers of this Blog since March. Maybe they were celebrating Meghan, Duchess of Sussex's 39th birthday which fell today?
Published Date: August 4th 2020