Exeat: Day 127/84: Tenerife ... but back alas to Quarantine
Before they landed in Tenerife, Boris spoke up! They've been booked to holiday for a week in Tenerife for months with a big group of friends from the village. Although half the crew baled out Julian and Laura resolved to take off as scheduled! But before they landed a surprise and inept decision encompassing all of Spain had been dumped on them. Because of a spiking of the virus on tests in NE Spain the whole nation has lost its arrangements for tourism from the UK … and all returning must necessarily take 14 days isolation. We'll see just how that works but if it's good weather I suggest they isolate in Weymouth rather than Milton Malsor. It's certainly a Canary we know having taken Mathew & Jules there many moons ago on Playa los Cristianos; it's where they were tutored as divers by a friendly fellow tourist! Tenerife is the largest of Spain's islands off West Africa and is dominated by Mount Teide, a dormant volcano.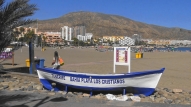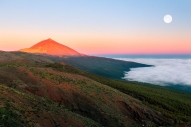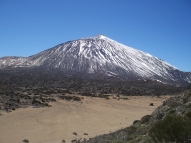 Phones ringing from Edmonton and Oakham! Canada called wanting to know how Pamela's 80th Birthday had gone along on Sunday so we told it as we saw and enjoyed the day. Pamela phoned first thing Monday to give us her 'own' perspective! And it was brilliant to hear that she really had a grand time - after all the angst and rearrangements necessary. After all, you only get to be 80 once, like The Prince's 275th Anniversary this year in The Pans, so there's no question of cancellation; just rearrange the deckchairs!
eBook progress from John Unwin … I asked John a month back to see if he could turn the Blogs 1/126 into an eBook available online but also a small print run of say 20 copies. He suggested using the layout/ format we employed for my ePostcards from The Other Side [2000] as universities went through the electronic revolution and the dawn of the 21st century. It looks promising although it's gonna run to quite a few pages … probably 250 + Index. Total vanity of course but one day it'll act as a chronicle of how Avril and I addressed and coped with lockdown and beyond …
A Debt to HES in Scotland. The big £34,000 launch grant I negotiated with Historic Environment Scotland [HES] five years ago has enabled the Scottish Battlefields Trust [SBT] to create a worthy set of interpretation boards/ a trail and two effective re-enactments specifically in Dunbar. But we pledged to achieve considerably more than that i.e. to create a template for how Scotland's 40 National Inventory Battlefields might learn from developments by the SBT the better to conserve/ protect/ interpret them all. My starter paradigm borrows from Maslow's famous hierarchy of personal needs from survival to self actualisation.
Battlefield survival in Scotland! The National Inventory of 40 of the most significant sites has been created with greatest care by HES since 2009. It identifies the nature of the battle and the landscape across which it was fought including preliminary manoeuvres and dispositions as well as physical combat and withdrawals. Alas, although the Inventory heightens awareness it does not protect or ensure conservation. Indeed it often identifies how battlefield areas have already undergone totally transformative, irreversible changes. Accordingly it will be sensible in 99% of such cases to Start Where We Are. That dictum certainly applies to the three significant battes the SBT has championed in East Lothian - Dunbar 1650, Pinkie Cleugh 1547 and Prestonpans 1745. What remains should be regarded as 'sacred ground' on the basis of its national significance. No changes should ever be made without the authority of the nation howsoever in the full awareness of what is being sacrificed. Typically this should involve a Public Enquiry and final decision for the nation by the Government. The extent to which the national significance is understood and accepted becomes the next Agenda item to be addressed [tomorrow].
Buddleja Scrophulariaceae scores at last … I loathe buddleja davidii that despoil our railway embankments and waste ground on an ever increasing scale. Avril has always wanted to convince me and finally at Milton we have a deep purple and a white variety below. Long may those two prosper but not urban terror davidii even if it's famed for attracting attractive butterflies!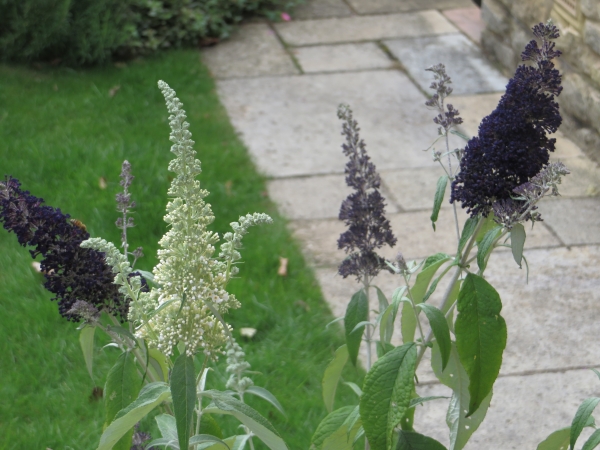 Published Date: July 27th 2020