Exeat: Day 124/84: Cousins' Day and 'Out' with 3 Shires ...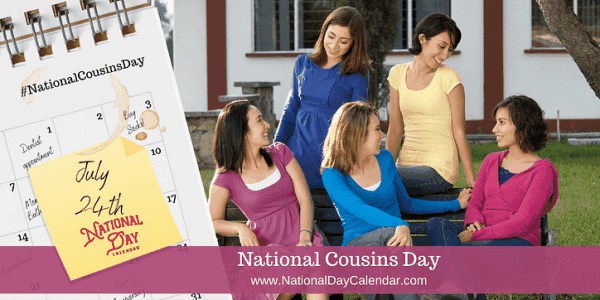 William James Black [below] joins my cousins … News from Worthing that Julie is now a Nana. William is the first born of Kim and Mathew Black. Kim is Julie daughter just as Julie was in turn Audrey Hughes' daughter and Audrey was my mother Audrey's brother, Archie's, daughter. Audrey had a childless sister Jean who was distinguished during WWII rising to Sergeant in WAAF based at Henlow - just south of my own RAF base at Cardington. She never talked about what she got up to there but its 103 year history described later had several significant episodes! Audrey also had a son Ian but he has been childless.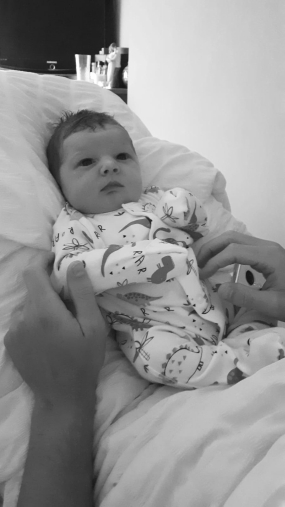 Park Cousins elsewhere … Mother was a Park with two other brothers than Archie - Albert who was childless and William, Billy, who had two sons and two daughters giving me cousins Geoffrey, Gerald, June and Jacqueline. Gerald's great distinction was that he was the first from our gene pool to go to Cambridge University, followed by my own son Duncan and most recently by granddaughter Lorna, Maid of Prestoungrange. My father had two brothers and we grew up very close by in Sydenham to our Uncle Alan with cousin Joan who is today fit and well with her own daughter Susan. The other brother was working in India in insurance and had two sons, Derek and Neville. Neville died childless but Derek had four daughters and more distant cousins therewith. Uncle Gerald's return from India with Auntie Tony was a memorable moment since they came initially to us at Beaconsfield, Manor Road, Worthing in 1947 insisting on Pimms cocktails in the garden!
Hip making desultory progress so visit to 3 Shires! I'm reliably informed that hips don't bring much joy for a couple of weeks so my optimism has bee a tad dented. I have of course followed Avril's walking regime which sounds with hindsight a tad overambitious. Anyway, howsoever, I've ended up with n annoyingly swollen right leg - ankle to thigh. As we mulled it over with one another my surgeon David Stock phoned; his advice was crank the leg as high in the air as can be, chandelier if possible. We followed that up on Avril's initiative with an Outpatients Visit to 3 Shires … great House GP and Nurse who took a look at it all and told me to "be patient" and she'll soon be right... no reason to be anxious …. which my swollen leg had rendered me.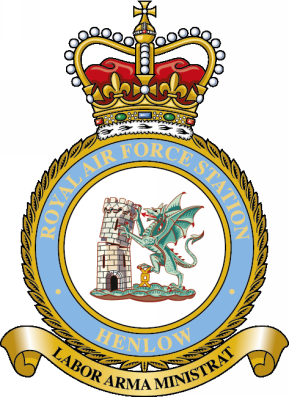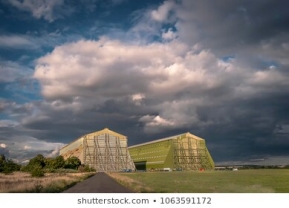 Henlow was one of the earliest RAF bases. It began as a military aircraft repair depot for the Western Front built by MacAlpine during 1918. Four Belfast Hangars were built which are now listed buildings. In May 1920, RAF Henlow became the first parachute testing centre undertaken with Vimy aircraft, parachutists hanging off the wings and allowing the chute to deploy and enable them to drift back to the ground. The Officers Engineering School moved there in 1924 from Farnborough. After WWI Henlow was home to four aircraft squadrons Nos. 19,23 43 and 80. Between 1932 and 1933 Sir Frank Whittle was a student at the RAF Technical College on the base and later spent some time in charge of aero engine testing there. During the Second World War Henlow was used to assemble the Hawker Hurricanes which had been built by Canadian Car and Foundry in Fort William, Ontario. After test flying in Fort William they were disassembled and sent to Henlow in shipping containers for reassembly. During Operation Quickforce in 1941 fitters from the base were deployed onto carriers which were shipping Hurricane fighters to Malta completing them on deck and flown out to Malta. Over 1,000 Hurricanes, 10% of the total, were built in Canada and shipped to Henlow.
The empty packing crates that the Hurricane aircraft came in were used to make the original control tower That original tower and parts of the airfield were in several scenes in the 1969 war film 'The Battle of Britain'. After the war, Henlow became the RAF Signals Engineering Establishment, but was reduced to a Radio Engineering but is now scheduled to close in 2020 and see massive housing development on the lands.

Published Date: July 24th 2020