Exeat: Day 121/84: How far can we Zoom ... we need enantiodromia
Enantiodromia, total change of mind, is need! Whilst I was Boarding @ 3 Shires last week the 1745 Battle Trustees in Prestonpans ZOOM-met. Much of the project is unavoidably Waiting for Godot whether it be Tapestry and John Gray Centre Exhibitions, the Helion Conference, Bòrd na Gàidhlig elements or even how we'll be able to organise The Clans connections and ourselves September 19th/ 21st - the 275th Anniversary Weekend. Sylvia's made a great job of creating minutes of discussions and we've set ourselves the goal of meeting face to face on October 15th at The Prestoungrange Gothenburg. There are issues the Trustees all felt need that sort of discussion not least the Interregnum, rather than paper iterations and ZOOMs, although … for the duration no less than 5 ZOOM sub-Group sessions are planned!
Something we often forget these days …. Today is National Ratcatcher Day. It commemorates the Pied Piper of Hamelin, the most infamous of them all. It's one of the most well known German folklores. To recap … the town of Hamelin was infested by rats and its Mayor promised to handsomely pay the Pied Piper if he rid the town of them. He played his flute and lured by the magical music all of the rats left town following him all the way down to the Weser River. He waded into the river with the rats following him and they all drowned. The Mayor inexplicably and unwisely declined to pay him so one night when the townspeople were all asleep the Pied Piper played that flute again and this time all the children of the town followed him all the way into a cave. Versions of the legend vary at this juncture; either the embarrassed Mayor pays up after all or [most commonly] the children were never to be seen again. Just a date check may be helpful. The rats left town on June 26th but it was the night of July 22nd that saw the children follow him. The moral of the tale is obvious and it seems no Rat Catcher even today has difficulty getting his invoice settled. It's not an invoice I've ever encountered personally however. The only rat we had showed up at The Lodge about 5 years ago and ate away at the bottom of the garage door destroying its automatic settings. Avril is convinced it could smell the stored apples inside and was looking for them. Whatever the motivation, it seems that what it gnawed from the door was fatal because the suicidal rat in question turned up beneath my car a week later.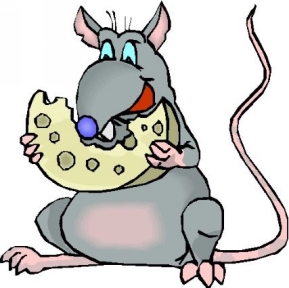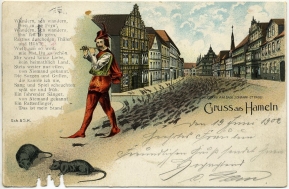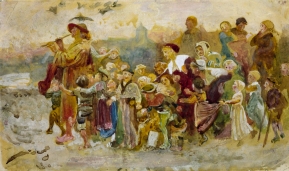 Sylvia and Tony bring Maserati home from Nottingham. As ever most grateful to Sylvia and Tony for their visit to Nottingham where the minus 40 degrees has been corrected. It was part and parcel of the tow from the mud tracks that Elliot led me up before these Blogs began. It's sparkling clean and ready for the visit this Sunday to Oakham for Pamela's 80th birthday. Today's other domestic challenge was finalising the first Home Delivery we've had of groceries from Waitrose. Seemed the obvious way to go with me only on the mend at present …


Published Date: July 21st 2020