Exeat: Day 119/84: Prestoungranges of Ilkley come to the Big House en route to Weymouth
Great news that Maureen's in their Ilkley bubble now! It meant she could be in Milton at the Big House today as the Ilkley crew travelled down to Weymouth for a week. On the way back they will be calling at Amanda's in Oakham for Pamela's 80th Birthday on the Sunday if plans stay good till then. Pam's still having trouble getting ready for her hip operation! And across in Collingtree Jill and John are wrestling with schedules for his new knee. Seems I'm a lucky one the …. I had my surgeon on telesales 3 weeks back saying he'd got a slot at 3 Shires and needed volunteers.
Smoked salmon and cucumber sandwiches … .. finely presented in the back garden for the Travellers. Milton is a great 'pause' moment on their travels from Ilkley to Weymouth which takes nigh on 6 hours with the great bonus that we all get together to compare notes. It was good to see the flocks and now the lavender at last in full bloom.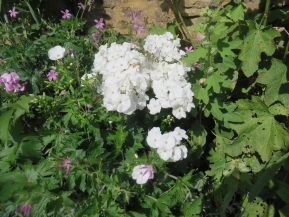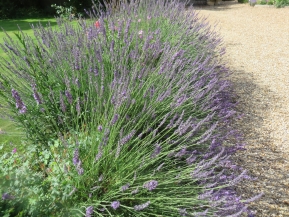 I didn't participate that much over lunch, still a tad tired, but managed the Walk there and Back which was considered to be a good accomplishment. Avril has a Walking Plan for me over the coming fortnight that will keep building around the village again. The low alcohol beers are still popular at the Manor House and understandably with Mathew as driver. And Julian had excelled with a very fruity fruit cake we all enjoyed.
All safe in Weymouth by 6pm. Yes, the phone rang to confirm arrival and the WhatsApp pages started showing the cruise liners and the beaches and Maureen out with her mobility scooter and Kathryn on her bicycle and of course The Oasis Café they so love along at Preston; not somewhere we get to that often because it's a tad too far for us ida y vuelta which they always do. Avril's interest was how 'her' lilies in the flower box by the gate were doing and that was duly captured. But the Alarm Check-Up looks unlikely to be arranged during their stay. Later eh!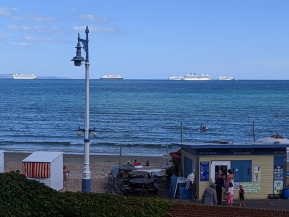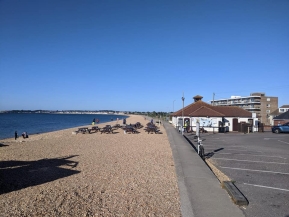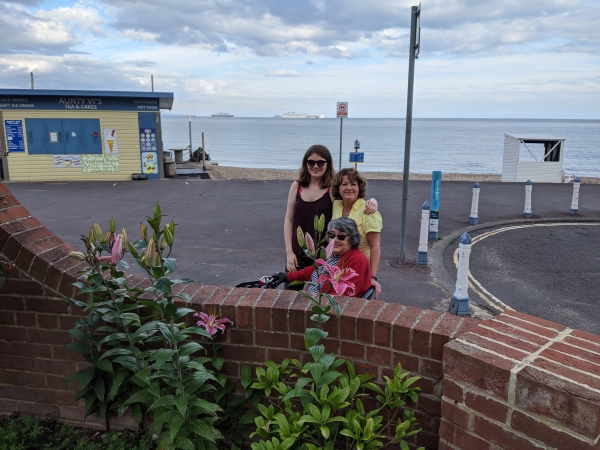 Gothenburg has the doors open again … After such a long lockdown it was with a shout of relief that The Goth reopened on Wednesday last for drinkers and from Friday for diners who made bookings. To avoid too much excitement under 25s have been asked to stay away from the bar after 8pm as everything gets rolling again. The only unexpected repair work has been in the Cellar where the cooling system finally gave up after 16 years. That would never do for the white wines or the lagers or ….. Windows have been repaired as needed and the licence to trade in the side garden stands good still of course.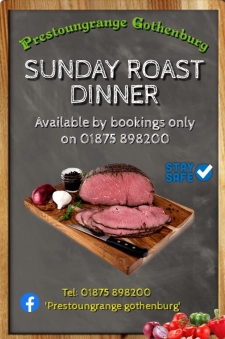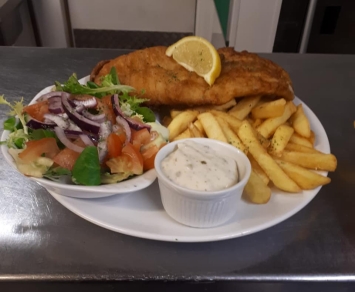 Every best wish goes to Michelle and Calum Wilson as they set to work once again in the Gothenburg spirit which remains as appropriate as ever! PSG Community Provision reported June 30th that during lockdown The Prestoungrange Gothenburg provided over 1500 breakfast packs to vulnerable children.


Published Date: July 19th 2020