Boarding @ 3 Shires: Days 116-118/84: Palmary outcomes apparently!
No time for dringling then … .. wasting time lingering! Need to get the blog down. I've selected palmary for the title, which Stephen Poole assures me implies a superlative outcome for the new total right hip + cement as they add. The nurse suggested they got it from B&Q when asked but wished to remain anonymous - although I'd hoped at least for Portland. As anticipated Avril was able to collect me Saturday 10am, just 2 days after admission, and I'd been able to take The Step. Not Neil Armstrong's [see Monday next 120/84 Diaspora on The Moon] but because I'd said we lived in a bungalow i.e. The Lodge with just the one step at the backdoor. Mr York had it built in the grounds of The Manor House where he lived in 1968 to retire to for use with his wife who had become disabled - so it's truly been an ideal space for Avril and myself with hips and knees and as Anne has found more than once on her visits from Canada.
What's justified suggestions of palmary outcome then? Seems that one's expected to use generous helpings of morphine whilst recovering in hospital but I found no need for it; that I was told because I had a helpful pain threshold. So be it. But the anaesthetic has been taking its time to wear off from the epidural and I've been intrigued how low blood pressure can sink after such procedures. I've not had too much trouble walking 50 yards or less! It's only tricky getting started but in and out of bed has been absolute agony so no palms for that [yet!] Parting messages from 3 Shires Hospital all said: "Don't over do it!"
Rusty consultants not apparent though keen to get back to work! All my wannabe 'friends' assured me the Consultants had got out of practice during lockdown. I wouldn't know because of the anaesthetic but they were certainly high on customer service. I had no less than three bedside visits from the surgeon David Stock, two from John Hare the anaesthetist [same man as my first knee!] and three from the hospital's GP-in-residence. Particularly I was interested to hear from the nurses of their experience at the sharp end of the pandemic which they all said had been fits and starts/ hectic then languishing. They were all keen to get back to a regular pattern of working. Claire had travelled to many places in Australia we'd been e.g. WA and Queensland but had ended up close by Manly Beach so we talked the ferry and I'll search for a picture here!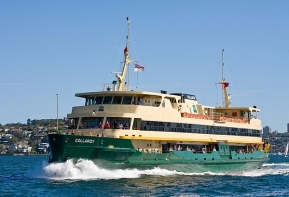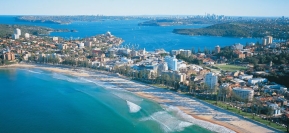 Annie's husband was a Falconer and knew the Borders and Dumfries & Galway well so we could share Lochnaw with her. My physiotherapist, Claire again, was patience itself. You could tell she was accustomed to giving the encouraging word and the warnings! No job demarcation with any of them .. from calling for cups of coffee to all manner of helpful assistance and they all helped me and one another. The rules were Zimmer just for the first night but after that two crutches or walking sticks - fortunately we have a great stock of the latter but they checked the ferrules. The night nurse, once my hearing aids were out, enjoyed herself with all manner of instructions and gesticulations.
What to do then? No visitors were permitted so Avril arranged a drive-past at the window at 3.30pm on Day 2. But to my amazement I was able to establish a WhatsApp Group just with her to exchange all manner of kickshaws, trivia, ridiculous things! Of course there was tv to see and immediately PostOp I went for Outlander. It's become really disappointing and lost the plot so far as I can detect; not likely to do much to encourage tourism in Scotland or to hold the Scottish audience. Such a critique of Vera repeats would be unkind but it's too formulaic for me nowadays …. whilst Great Train Journeys continues to fascinate. They never know whether to talk about the engineering feat they were or the scenery or the communal implications of building them in the first place either ultimate destinations or en route services. As to be expected, I paid full attention to our home-time family favourites however, Shove Happn'y aka Tipping Point and Pointless. My literary finds were Get Back Jack, a clever idea and an extraordinary tale by Diane Capri of an FBI Agent trying to track down Jack Reacher! A sequel to come …. And as well as that Funny Girl by Nick Hornby which somehow I'd failed to read. Wholly appropriate for the faded, aged professor!
So how was the grub? Well to start it was a Covid19 Menu which meant unambitious and little choice. Yet there was a very good cup of coffee and great Meredith & Drew oat biscuits every time. Even got a slice of Ginger and Sicilian Lemon cake! Suppers came as moist mushroom omelette and a cauliflower and broccoli cheese and both proffered a chilled carton of rice pudding for dessert. No cooked breakfast, just Alpen and orange juice and yoghurt with brown toast and marmalade. Home to chicken and rice soup in face of which Julian had sent a card message warning me: "not to believe" all they say about chicken soup! Actually it was great with an apple and Shropshire Blue + just 1/3 remaining Bath Olivers. By Monday extra Heinz Tomato had been added to the chicken + potato … and there were Ryvitas rather than Bath Olivers with the Shropshire Blue! Home cooking tonight I can smell already … and Yes, it's chicken!
Published Date: July 18th 2020