Boarding @ Home: Day 115/84: Gothenburg Reopens on St Swithin's Day & OpEve fishpie
Prestoungrange Gothenburg Pub reopens … … and food from Friday. Michelle and Calum Wilson, our publicans there, are poised and optimistic that their good friends in The Pans will be coming through the doors in manageable numbers and that their role in the community as a social hub can be re-established. We're giving all the support we can .. which has included Lift Maintenance and a new CheckOut/ Till system. t hasn't been upgraded much since 2004 so it served us well. We await news of how our microbrewers might get into action too …
Milton evidently celebrated St Swithu/in's day … .. and along with many experienced in agriculture knew the poem carried germs of truth:
St Swithun's day if thou dost rain
For forty days it will remainSt
Swithun's day if thou be fair
For forty days 'twill rain nae mare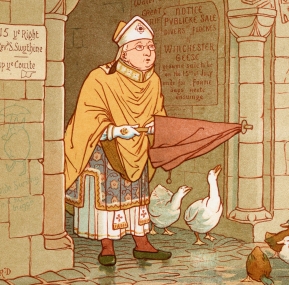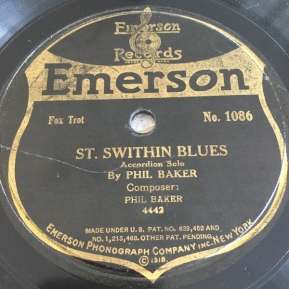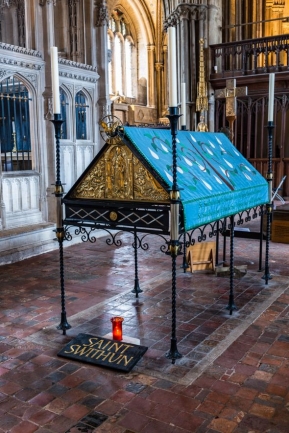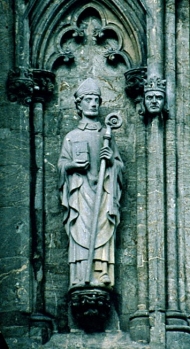 St Swithin was an Anglo-Saxon Bishop of Winchester from AD 838-852 and his statue can be found today at that Cathedral. On his death he asked to be buried outside the doors so the rain could fall on his grave and people could walk over it. He was later moved inside but parts of his body went as shrines to other cathedrals including Canterbury. At the Reformation in 1532 his shrine at Winchester was destroyed and today a modest representation is in place. His weather forecasting has frequently given rise to humour as illustrated in the cartoon and Phil Baker's accordion jazz solo from 1918.
His most famous miracle towards his sainthood was the restoration of an old ladies eggs broken on a bridge in Winchester by malicious workmen as alluded to in the cartoon. Prayers for St Swithin's Day and a representation can be seen from 1385 in the Stowe Breviary [pictured] so called because it was in the collection at Stowe House, Buckingham. Two artists painted pictures within letters and another artist created the decoration. It has the prayer services used in much of England after the Norman invasion.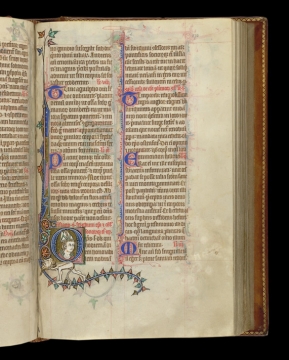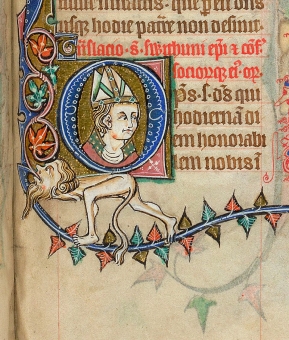 St Swithin also rates well in horticulture with an English Rambling Rose taking his name and well as Paphiopedilum St Switin orchikama!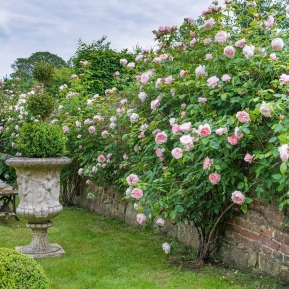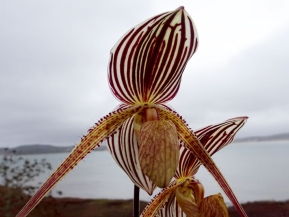 Extra washing done and Hospital List all ticked; mobile topped up since no visitors allowed! The phone rang from 3 Shires to know if I had a Covid 19 Test and was it good; I confirmed 'no news by 11.15am' was NGH's definition of Good News. All set for 7.30am tomorrow then … but before that tonight Tesco's Click & Collect and Arran's Battlefield Webinar. Will St Swithin help or hinder Arran ….

Published Date: July 15th 2020