Boarding @ Home: Day 109/84: 40 degrees below in Sherwood Forest?
40 degrees below is the Maserati's defect! Since Elliot stranded the Ghibli before lockdown [Day1/84] there have been more than a few tales to recount. Once back from Merlin though its incorrect temperature shown and experienced has been incurable. We'd booked Marshalls in Peterborough last week but they've abandoned the franchise because of the pandemic so it was to Sherwood Forest we necessarily travelled today. I remined in isolation and Avril drove us back with no chance to continue to listen to Lee Child's Reacher Blue Moon that we'd enjoyed en route to Weymouth and back. The Citroen Cactus doesn't boast a CD player. To get to Nottingham we had to traverse new counties of course - Leicestershire currently in its own unique lockdown, then skirting Derbyshire to Nottinghamshire.
Nottingham's original name was Snotta-inga-ham then Snottingham. We are gratuitously informed that the original Anglo Saxon translates as the Ham belonged [inga] to a Mr Snotta. Nottingham has links to the legend of Robin Hood and to the lace-making, bicycle most notably Raleigh [my first], tobacco and pharmaceutical industries. It was granted its City charter in 1897 during Queen Victoria's Diamond Jubilee celebrations. It's famous just lately as the city where Elizabeth Healey graduated from Nottingham Trent Uni in Marketing & Fashion and where Francesca Wills is currently following enforced digitised English & Drama at Nottingham Uni - with good first year grades.
Robin Hood's role in history … and for tourism! Whilst famous cinema depictions of Robin Hood such as Kevin Costner in 1991, Russell Crowe in 2010 or even Errol Flynn's earliest in 1938, have exercised poetic licence on many details of Robin's escapades one thing that hasn't ever changed is the setting - Nottinghamshire; even though some of the earliest stories have him as being born in South Yorkshire in a village there called Loxley*. Always in the popular imagination Robin Hood lives in Sherwood Forest with his band planning excursions into Nottingham to terrorise corrupt officials and stand proud for absentee King John. Stealing from the rich to give to the poor Robin Hood and his Merry Men are a permanent part of popular culture just as Robin popularly woos and wins the beautiful Maid Marian. Sherwood Forest is a Royal Forest that is today a Nature Reserve of 1,046 acres surrounding the village of Edwinstowe at the site of Thoresby Hall.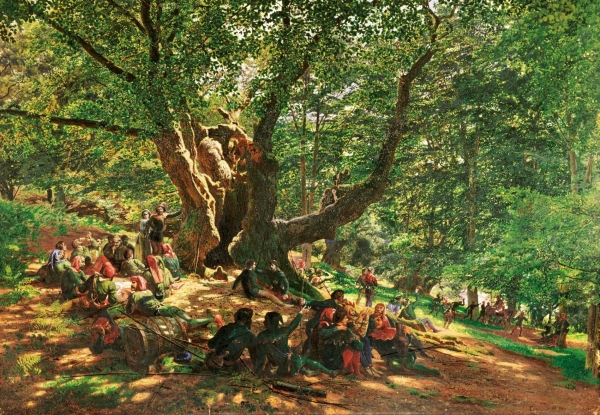 The Robin Hood Pub @ Anerley. The 194 bus to Croydon from Sydenham on the upstairs of which Bryan, Anne and I travelled was one of the nearest pubs to where our mother grew up when she came south from Musselburgh. It stood at the junction with Elmers End Road at the foot of which is the eponymous cemetery where she and our father, Stanley, are both buried. It's unlikely the 1890s representation below was familiar to mother but it's the best I can trace. It's clear that J W Parrett was the Publican then and that there was a Tea Garden and some ….Pleasure round the back. Allsopps Ales were the offer. Mother might have known that Allsopps was no ordinary brewer. Samuel Allsopp is credited as being the first brewer to export Burton Pale Ale to India in 1822 although it is thought that he copied the recipe for his India Pale Ale from Hodgson's of London. After Samuel's death in 1838 his sons Charles and Henry continued the brewery as Allsopp and Sons and their strategies in both brewing and marketing turned the company into such a profitable business that by 1859 they built a new brewery in Burton opposite the railway station.


The Robin Hood in Anerley closed in 2002 and was burnt down in 2009. Since then it's been demolished but according to a more contemporary picture I've grabbed its memorable exterior remained virtually unaltered.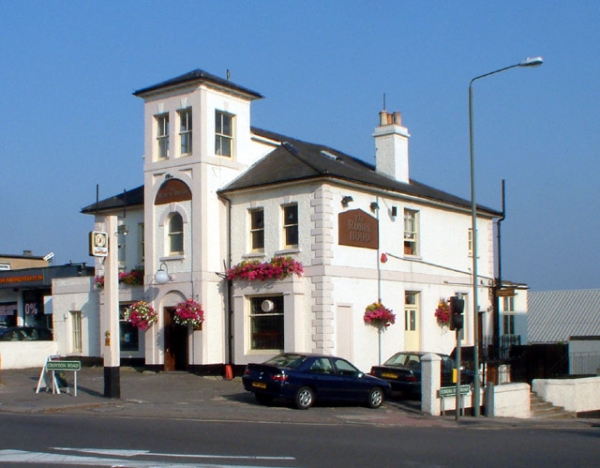 ________________________________________________________________

* The extensive forest of Loxley Chase extended as far south east as Nottinghamshire in the 12th century where it joined up with Sherwood Forest and Loxley is one of the locations claimed as the birthplace of Robin Hood. It is asserted that Robin of Locksley or Robert Locksley was born in the area in 1160 with John Harrison saying in his Exact and Perfect Survey and View of the Mannor of Sheffield of 1637: "Little Haggas Croft pasture wherein is ye founacion of a house or cottage where Robin Hood was borne." Ballads from the High Middle Ages published in the Child Ballads such as A Gest of Robyn Hode, Robin Hood and the Monk, Robin Hood and Guy of Gisborne, and Robin Hood and the Potter, as well as Sir Walter Scott's 1820 novel Ivanhoe, all point to a possible South Yorkshire birth for the legend.

Published Date: July 9th 2020