Exeat: Day 95/84: President Regan's Proclamation 1985 - It's henceforth Cat Fish Day
National Catfish Day is observed each year on June 25. In the United States this national observance by Ronald Regan's Presidential Proclamation celebrates the value of farm-raised catfish.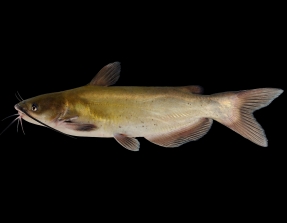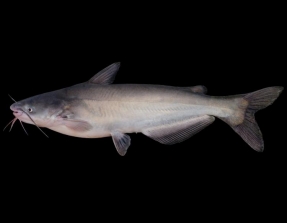 A diverse group of ray-finned catfish are named for their prominent barbels which resemble cat whiskers. What's distinctive is that they are nocturnal and don't have scales. For the consumer they are a good source of Vitamin D. In the US the most commonly eaten species are the channel catfish [left] and the blue catfish.
Also Strawberry Parfait Day …. I've asked Julian for some from the Manor House to go with our ice cream or then we can use our own wild ones below!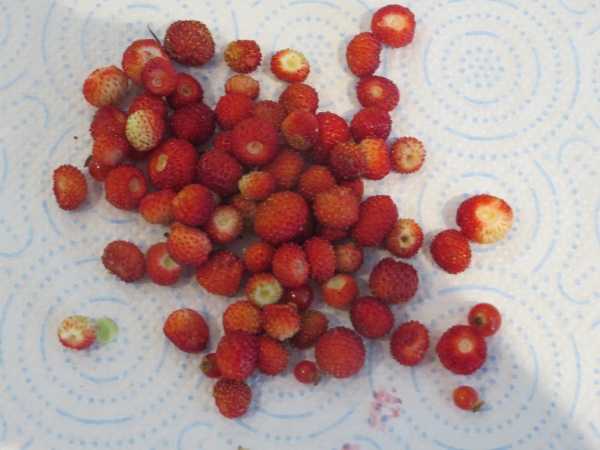 Reed's School phoned … … to say thanks for the Covid19 Donation I'd sent for Foundationers [Bryan/ Anne and I all were such] … but I want that 1955/6 Latin Grace I recited daily and an apology from the Headmaster for all the canings from 1813-1987. After all wasn't that child abuse? If the Head at Eton can apologise to a Black Scholar there for verbals how about our physical abuse at Reed's [and probably Eton]? My claim to fame in 1956 was that, without the consent of Robert Drayson DSC, Headmaster, as Head Boy I abolished fagging. Not virtue signalling, just did it! Of course, I'd been a fag myself so knew what it implied. Bob Drayson won his DSC in WWII* as an MTB Lieutenant, played hockey for Cambridge and England and went on after Reed's to be Head at Stowe School. "It's only a suggestion … but don't forget who's making it" he memorably said to me on one occasion when he inherited me as nominated Head Boy from his predecessor HED Axton in 1955. His wife, Rachel, a former WREN, was a great supporter of the Reed's Dramatic Society I led at the time. And happenstance, with talk of Bob Drayson today is Seafarers Day remembering the millions working today on the sea and the thousands who have and still do lose their lives long after the Samuel Plimsoll Line was made Maritime Law in 1876 after bitter scenes in the Commons following a supportive Royal Commission but backword by Prime Minister Disraeli. [Plimsoll footwear in the 1920s was so named because they resembled the line on ship's sides!]
Milton Royals are now being harvested! The black bin bags by the garage are finally yielding their fine new potatoes in time to accompany our garden salad lunch today. Buttered and with chopped parsley. The tomatoes beneath the hollyhocks are looking promising and so are the runner beans and peas on the compost heap by the new hawthorn hedge. Red currants are already being eaten by the blackbirds and the wild strawberries ready for dessert! All's good in the garden then …. as we make our plans for the weekend in Weymouth July 4th … expecting the whole world to be out that weekend weather permitting. But first there's Day 100/84 when we are setting up a picnic lunch at The Lodge en famille. And with the Prestoungrange Gothenburg reopening in The Pans on July 6th many thoughts for that ….
___________________________________________________________________
* In October of 1942 Bob Drayson was the first Lieutenant on MTB 236. His commanding officer had gone sick which meant he had temporary command when the flotilla was included in a force of MTBs and destroyers in an action off the French coast. The German auxiliary cruiser Komet escorted by some torpedo boats was passing through the English Channel to start her second commerce raiding cruise. The Allied force headed at speed for an interception point near Cap de la Hague. 2 MTB flotillas were following 5 destroyers. Drayson was in the second flotilla and, as junior commanding officer, last in the line of MTBs as they crossed the Channel. In the very dark night of 13 October the leading flotilla lost contact with the destroyers and then Drayson became separated from the rest of the MTBs as they halted for the flotilla commanders to discuss what they should do.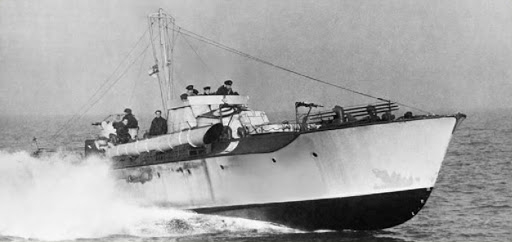 Drayson decided to continue independently directly to Cap de la Hague and soon saw signs of an intense battle start between the Allied destroyers and the German convoy: star shells and tracer fire illuminated the scene. He decided to get to the shoreward side of the battle hoping to find a target trying to escape the action. Instead he saw the main target, Komet, silhouetted by a starshell. MTB 236 was ahead of the German ship and moved in to attack at slow speed whilst Komet was heavily engaged with the destroyers firing astern and travelling at about 15 knots. Drayson fired his 2 torpedoes at a range of about 500 yards and turned away crash starting the main engines and making smoke to provide some cover. Komet then switched her fire onto the MTB but both torpedoes hit just as this was becoming accurate. Moments later there was an enormous secondary explosion as Komet blew up and sank with all hands. The stern of MTB 236 was lifted out of the water by the explosion and the concussion put one engine out of action and damaged another bu she limped home at reduced speed. Drayson was awarded the Distinguished Service Cross for "great skill and bravery" that night and went on to command MTB 701. It was never mentioned though in retirement after Stowe he took Holy Orders and joined his WWII friend now Bishop of Norwich as Chaplain.

Published Date: June 25th 2020