Exeat: Day 89/84: Milton Ladies' Coffee Resumes ... I'm redundant!
I'm redundant; never even furloughed. It's Milton Ladies Mafia's PP Coffee Morning at Sue Bell's Conservatory in Tiffield. Can't match that. [PP = post pandemic.] Good luck to them all. I shall go look at 'the' hollyhocks on my own and listen to our now late Dame Vera Lynn singing …. We'll meet again …..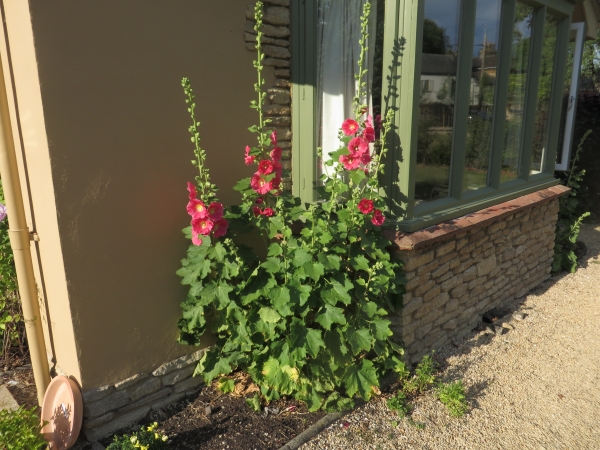 Vera Lynn is getting a good send off … … for all sorts of reasons. She had an extraordinarily clear and memorable voice and her wartime repertoire was carefully crafted but she also genuinely lived and endured the part - perhaps like Gracie Fields. The nostalgia generated quickly led me to my own military service for which I already boast an array of MBE and UN medals plus non-campaign medals from the seven years I was in the Royal Air Force and RAF Reserve as #5030370,Sir! The medal I like best is for helping to win the Cold War. In a sense, in this era of 'post pandemic/ lockdown sense auditing' as the new language goes, I was keen to parallel Avril's research on her Walpole Grammar School Days [10 'O' levels to my 9 although I did 2 more 'Os' aged 20 at Mander College Bedford, whilst serving at RAF Cardington, in Spanish and Economic History making 11 plus Economics at A level!] The pictures below have their own story.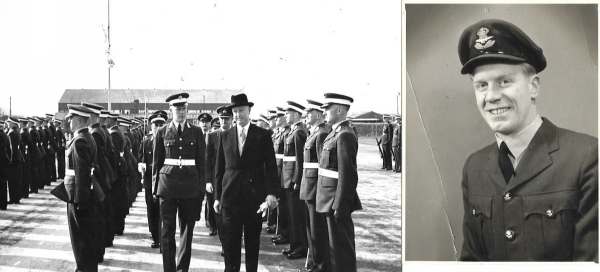 Highpoint at RAF Jurby Isle of Man as I have the honour …. final appearance as Officer Cadet and next as Pilot Officer; story line in Worthing Gazette below.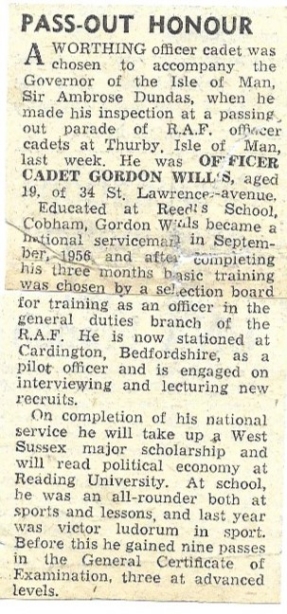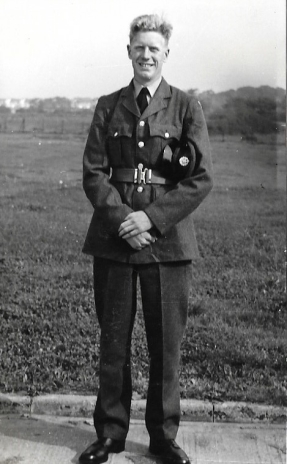 Above right AC2 Gordon Wills, September 1956, on arrival for Square Bashing @ RAF West Kirby on the Wirral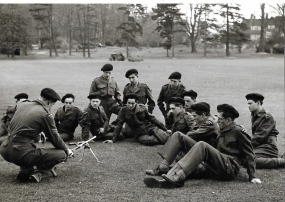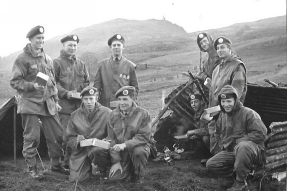 Flashback left above to Sergeant Gordon Wills as Bren gun Instructor, 4/5 Battalion East Surrey Army Cadet Force @ Reed's School, June 1956 - have a medal for that; right as AC2 at R&I Camp from RAF West Kirby @ Trawsynyd October 1956, Flight 6, Trenchard Squadron.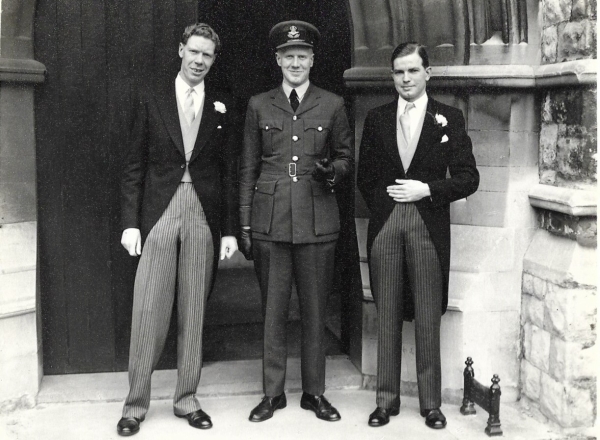 Off duty Pilot Officer at wedding of paternal cousin Joan to Maurice Watters in 1957 with fellow Ushers brother Bryan left and paternal cousin Gerald Derek Wills. Yes, promoted Flying Officer whilst on RAF Reserve!
Demobbed 1963? Redundant 2020? Takes me back to the Westpac Manager we worked with in Sydney NSW in 1982. On learning that Vice Chancellor Sir Henry Chilver had selected Dr John Constable to take over as Director of Cranfield Management Centre from Peter Forrester in preference to myself he observed: "If you don't get the job, start your own Business School." We moved to Buckingham and did just that and it lasted from 1982/ 2018 when we finally closed the doors from its then centre in Auckland New Zealand some 50,000+ Associates later. And to my eternal pleasure MBAs were followed with our 'new' school by Mathew, Kathryn, Julian, Laura and via CSM Fiona now in Seattle.
Yes, there's more structure and challenge ahead …. … for the Battlefield Interregnum in Prestonpans from 2022/ 2026 … to which we are already turning our thoughts and shall no doubt return from time to time!

Off for coffee now/ Mach gu cofaidh a-nis! Tout seul ….

Published Date: June 19th 2020