Battle Trust Memory Lane [6]: Highlanders take Cope's Baggage Train @ Cockenzie House in 2007
£5000 in specie and Plentiful Supplies Captured from Cope's Baggage Train at Cockenzie House

Courtesy of Jim MacDonald of Cockenzie House and his residents [who called for a team photo of course], their lawns became the location for the re-enactment of the capture of Cope's Baggage Train at noon by Major MacDonald of Glenalladale in the Regiment of Clanranald. History tells us that the redcoat Regiment guarding the Baggage Train put up scant resistance as the Highlanders charged to the sound of the Prestonpans Pipes and Drums. What was captured was of very great significance for The Prince's next moves in the invasion of England.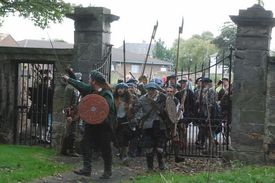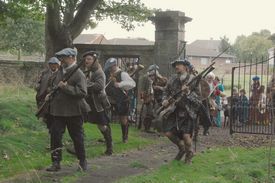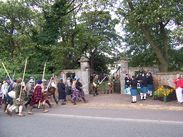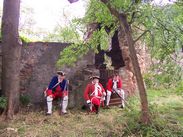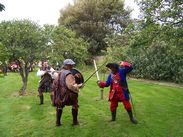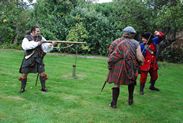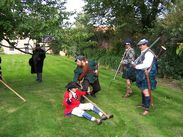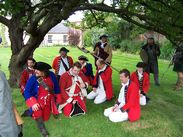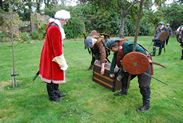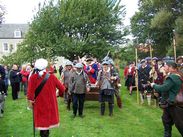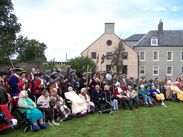 As the images below show, one baggage trunk contained £5000 [depicted here un-authentically as a Royal Bank of Scotland cheque rather than gold coins since the RBS subsequently played a key part in funding the The Prince's march south to Derby - and the requisite coins were not to hand].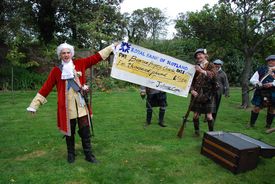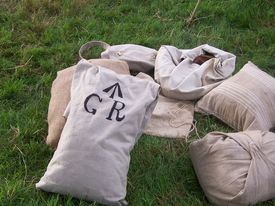 Subsequently the redcoat prisoners and victorious Highlanders marched to Prestonpans led by the Pipes and Drums of the Prestonpans British Legion.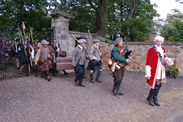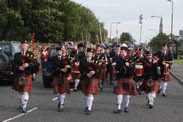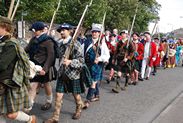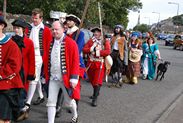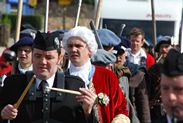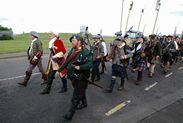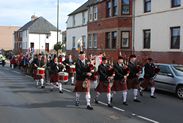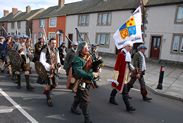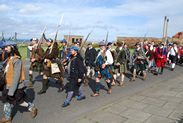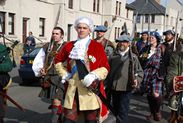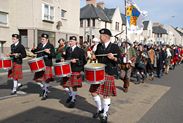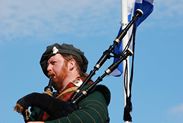 ... and this Highland lass was of course rescued...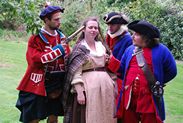 Published Date: June 11th 2020