Boarding @ Home: Day 83/84: Rosé Day .... one more day till we leave home then ...
Sounds unlucky as 13th but it's Rosé Day and that's the harbinger for Day 84/84.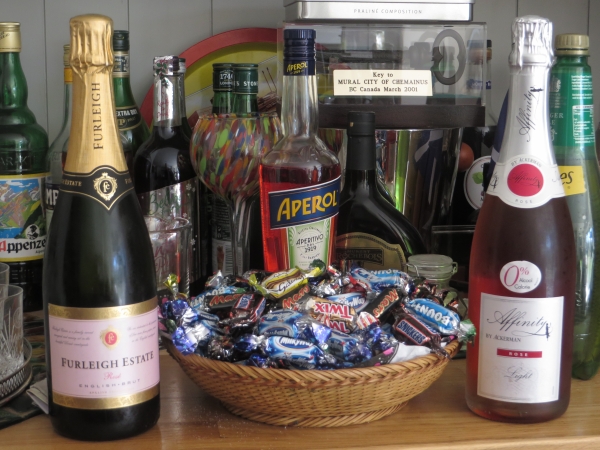 In our family it has been Lady Natasha Wills of Prestoungrange who has consistently campaigned for Rosé wine whilst the older ones recall Mateus Rosé as the go to wine [not in in a decorative wicker basket - that was Chianti Ruffino]. Above you'll see how upmarket we've become with Dorset's finest sparkling selection from Furleigh Estate and 0% sparkling brought back last year from Saumur's famed Caves Ackerman - the latter a concession to Avril's lo/no alcohol preference. Centred is Aperol gifted in early Lockdown Parcel from Ilkley which we have not yet demolished - the Glenfiddich Fruit Cake afforded divine sustenance and is long gone.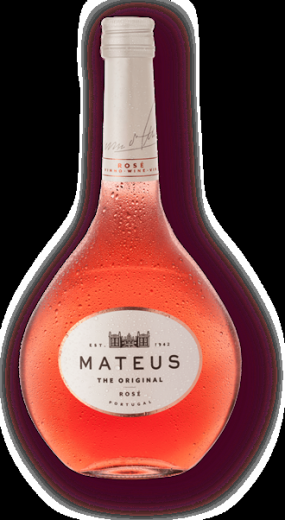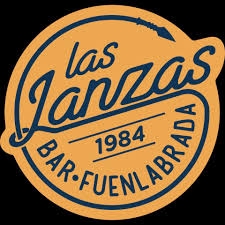 The first American-made rosé was Sutter Home's White Zinfandel and it firmly placed rosés in the wine racks of wine lovers across the USA in the mid-1940s. However they had arrived much earlier from wine merchant Henry Behar introducing Las Lanzas Rosé from Portugal. In the 14th century a noble Rosé from Provence was considered prestigious and suitable for kings and aristocrats.
There's always more to know about Rosé. It's a type of wine that incorporates some of the colour from the grape skins but not enough to qualify as a red wine! It's probably the oldest known type of wine as it is frankly the most straightforward to make using the skin contact method. The pink colour can range from a pale orange to a vivid near-purple depending on the grape varieties used and winemaking techniques. Such wines are labelled rosé in French, Portuguese and English-speaking countries but rosado in Spanish and rosato in Italian. There are three major ways to produce it: skin contact, saignée and finally blending [which is banned in France!]. Rosé wines can be made still, semi-sparkling or sparkling and with a wide range of sweetness levels from the highly dry Provençal rosé to sweet White Zinfandels and blushes. When rosé wine is the primary product it is produced as black-skinned grapes are crushed and the skins are allowed to remain in contact with the juice for a just short period. Once the 'must' or freshly crushed grape that contains the skins, seeds, and stems of the fruit has been pressed the skins are discarded after no more than 20 hours rather than left in contact throughout fermentation as happens with red wine making. The longer the skins are left in contact with the juice the more intense the colour of the final wine.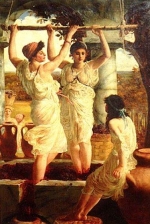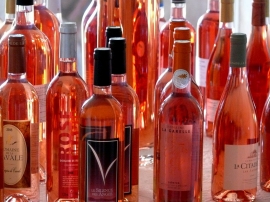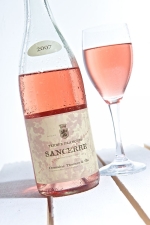 Catch up Messenger with Ilkley crew! We had grand 45 minutes on Messenger swopping tales of gardens that are growing and how Kathryn is getting on at her primary school. Lorna's furloughing is ending and she'll be back working from home and then soon down to London to find a new flat. Seems London property is not too bad as long as you get started soonish …. I was pleased to able to tell them that the House of Commons Speaker, who is MP for Chorley in Lancashire, told MPs to stop complaining about their voting procedures. "No different from a queue at a Booths' supermarket" he told them! Wise man there …..
Off to the Co-op shopping … We need some extras for tomorrow's barbecue with the Manor House Dolphinstouns so I went off for my first retail outing PM. The Far Cotton/ Delapre Coop was destination and all in good shape except no burgers; got pork kebabs and burger rolls OK and sweet corn and of course two more bottles of Rosé wines … seems the weather forecast wont be too bad after all and it's certainly heating up a great deal. Felt the corn was a proper tribute to its National Day 81/84.

Published Date: June 13th 2020