Boarding @ Home: Day 76/84: National Eyewear Day & D Day
Eyewear Day sees Avril in for AMD Testing. Last month was good for Avril's AMD. She didn't need any injections at all and we won £5 on the AMD Raffle from £25 worth of tickets. But it catches up of course and at today's testing the surgeon conclude two injections were needed - next Thursday 11th still in Lockdown and ZOOM Day for the Battle Trustees in Scotland; and the second June 18th. Her eyewear collected after her initial injections and clearance to keep driving is hi fashion indeed. As good as anything Greg or Christopher ever retailed in Whitehorse, Yukon. They ran their Vision Express Optical store there in the Mall for a good 15 years with great success grinding the lenses in situ but having to get prescriptions made on the internet with professionals down south. What always amazed us was the sales of sun glasses for the winter snow, but it's obvious when you think. Christopher became an IT expert and has been back down in Edmonton longtime now - and just had a successful wee eye operation last week. Greg is of course now retired from both Opticals and his other role as All Mall Manager but it seems he's still steadying the ship as he goes with the new owners of the Mall!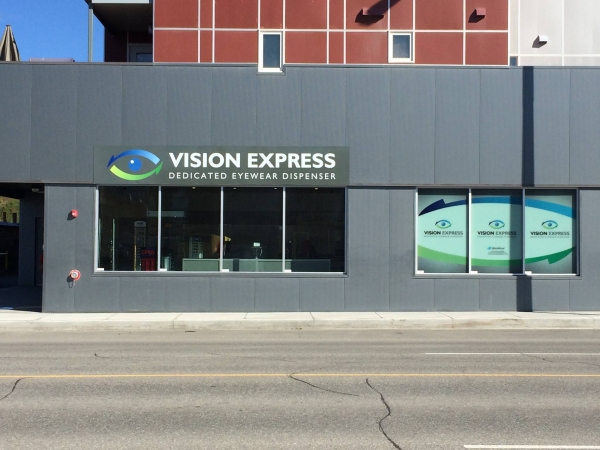 June 6th was D Day, Normandy Landings, postponed from 5th for bad weather! We talked before with Operation Dynamo for Dunkirk [Day 65/84] of Vice Admiral Betram Ramsay; before D Day on June 6th he'd been knighted and promoted Admiral to have overall command on report to Eisenhower for the naval movements - 7000 of them on June 6th landing 156,000 troops under Nazi fire on the Normandy Beaches. That was just a year and two days since he'd completed the Dunkirk evacuation. Those departing from Portland and Weymouth [where today 5 giant cruise liners sit out the pandemic] were US soldiers heading to Omaha Beach. Photographs from the time show the scene.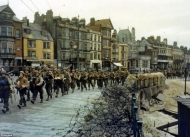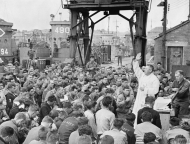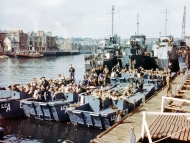 … and below then to left and now to the right.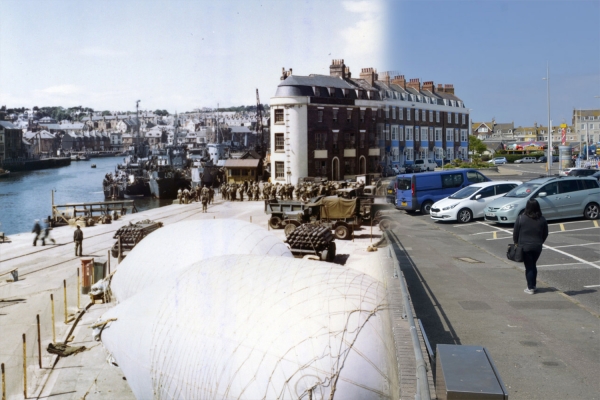 During the WWII Weymouth suffered heavy bomb damage with Chapelhay the worst hit. As already seen Weymouth also featured prominently in the D-Day landings. During the invasion of Nazi held Europe that began with those landings 517,816 troops and 144,093 vehicles embarked at Weymouth between 6 June 1944 and 7 May 1945. A fine memorial stands today on the Esplanade opposite the Royal Hotel to honour all from the US Army who left our shores.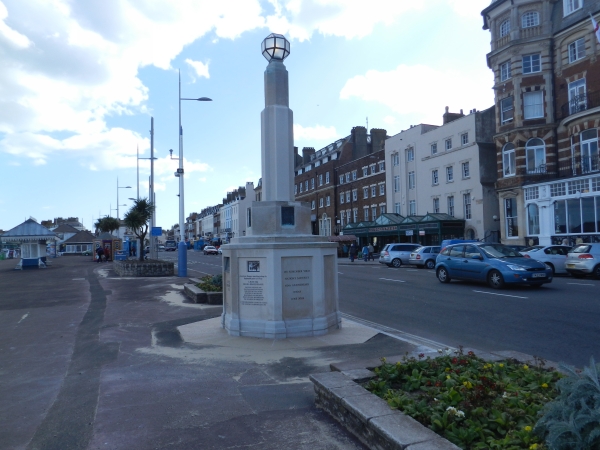 Published Date: June 6th 2020