Boarding @ Home: Day 75/84: Running [& to catch up] + Gingerbread ...
Started Tulsa OK and ended at Main Beach QLD really … That's the running. I was 39 when I started running for exercise and it was my Visiting Chair at UofT 1976 that gave me the opportunity. It was sidewalks I ran on there no more than a mile a day. Back in Milton it was Barn Lane I travelled but the gem was of course the golden sands at Main Beach from 1984/2002. Avril was a brisk walker but I elected to run along the sands. [Click to enlarge below; 21 not 31 for us of course!] I was always told and believe it was good for me except my knees and hips but there's always a tradeoff! The Dolphinstouns threw out the snooker table to create an indoor gym above the garage and the Prestoungranges in Ilkley have walked their moor and more endlessly. Kathryn's done a Moon Marathon and Half marathons galore … I held the Reed's record for 1 mile in 1956 @ 4.58mins. Sounded good then, just two years after Roger Bannister did 3.58mins.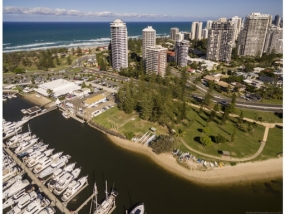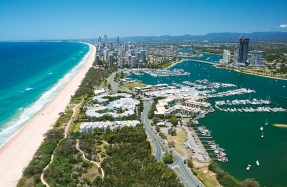 Catching up on Armagnac then. Easy to understand Laura's loyalty to Hine since that's her family name; Avril's preference for Armagnac is however harder to discern - just whimsical but I quickly fell in line. It is the oldest brandy distilled in France and in the past was consumed for its therapeutic benefits. In the 14th century Cardinal Prior Vital Du Four asserted it had 40 virtues. Between the 15th and 17th centuries it was traded on the markets of Saint-Sever, Mont-de-Marsan, and Aire-sur-l'Adour until Dutch merchants began promoting the trade more widely. The French gourmet dish ortolan was traditionally prepared by force-feeding an ortolan bunting before drowning it in Armagnac and roasting it. The dish is now legally prohibited! The vineyards lie in Gascony in three districts which give Armagnac its unique character: the Bas-Armagnac between Eauze and Nogaro, the Armagnac-TeìnareÌze around Condom and Vic-Fezensac and the Haut-Armagnac between Auch and Lectoure. [Right below]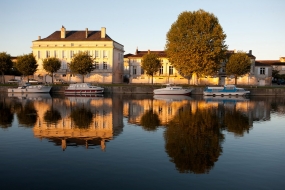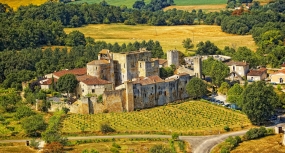 … and on Hine, the only Appointed Cognac for HM Queen Elizabeth II... ..and not surprising when you trace the Dorset connection! The year is 1791. A young Englishman sets out from his native Dorset to learn the secrets of how cognac, his father's favourite tipple, is produced. Thomas Hine is the sixth of twelve children and has just turned sixteen. His sense of timing is questionable given how inopportune a moment it is for an Englishman to find himself in France! Fleeing the French Revolution then in full spate he is imprisoned at the Château de Jarnac, where he remains sequestered for several months. But he's soon married to Françoise-Elisabeth, the daughter of his hosts. By 1817 Thomas Hine gives his name to the House which had been originally established on the banks of the Charente in 1763.[Left above.]
Gingerbread Day …. not to be confused with Gingerbread House Day on December 12th. Gingerbread lovers across the globe are exhorted to celebrate by sampling their favourite recipes whether soft moist loaf cake, bars or biscuits. The term gingerbread originally referred to preserved ginger later referring to a confection. Gingerbread is a sweet food that typically uses honey or molasses rather than just sugar and is flavoured with ginger. It is believed that gingerbread was first brought to Europe in 992 by an Armenian monk teaching gingerbread cooking to French Priests and Christians until his death in 999. By 1444, Swedish nuns were baking gingerbread to ease indigestion and in the 17th century gingerbread biscuits were sold in monasteries, pharmacies and at town square farmers markets. My own memories were that I virtually lived on the biscuits [still love 'em] bought in 3lbs bags from the bakers when a student at St Patrick's Hall Reading University 1958/ 1961. Eleanor's off to that same Uni next year to read Zoology … And of course Laura's brother Darren Hine and his family live in Yandina, Queensland today close by the Museum/ Farm of Ginger. Not to mention Bundaberg Ginger Beer although the first great Aussie Ginger Beer we drank was in Western Australia in 1980 on the Perth beaches and on banks of the Swan River when we lived at Gosnells; I was teaching at UWA.
Talking of Reading brings memories of cheese making there. Uni had down on the old cloistered London Road Campus a famous Department of Dairying. You could buy great student made cheeses to take back to Hall. It was a logical aspect of Reading's excellent programmes in Agriculture. Indeed there was their great Department of AgriEconomics which got me my first job after graduation - 4 months with the Department of AgriEcon of the University of Bristol in Newton Abbott. Sponsored by PIDA, the Pig Industry Development Authority, I became a knowledgeable young man on bacon/ pork and of course the sausage industry. And visited Widdecombe Fair! The Dairy at Reading today seems to be an excellent GastroPub with Dairy Research moved out at Shenfield Farm and a goodly collection at the University's Museum of English Rural Life! It was Cranfield's Mitchell Hall SCR with Vice Chancellor Henry [later Sir/ Lord] Chilver that introduced me to a complete Stilton and as it was spooned away ports were added often red but a softer creamier Tawny Port was reckoned the better option …. before, of course, it made its way to a tureen …. I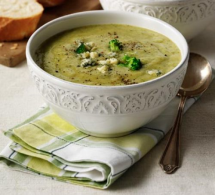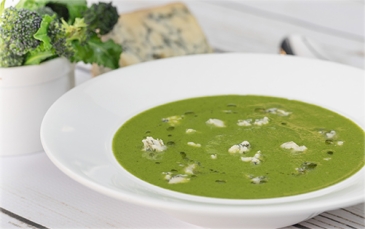 Penultimate Coffee during Lockdown; next week will be a Big Occasion! Here the clematis has come to full flower but the hollyhocks are in an advanced state of aestivation … here's hoping next Friday. And they're already taller than Elliot, our talisman thus far.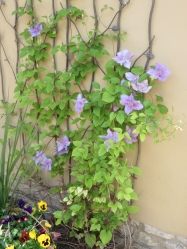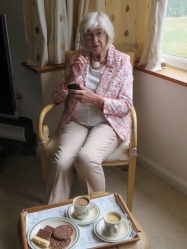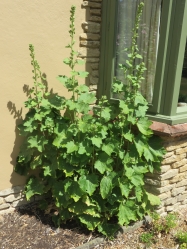 Published Date: June 5th 2020