Boarding @ Home: 74/84: Challenge of the latest Stuart Interregnum
It's National Cognac [read Armagnac or is it Hine @ The Manor House?] & Cheese Day today! Not a day to be missed but here I am at 5.37pm settling down to blog. Just a taste of the … Armagnac and Shropshire Blue - my favourite and by chance Scottish Diaspora Tapestry friend Jan in Veere in The Netherlands - who also loves cricket!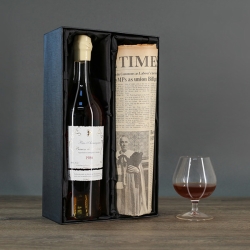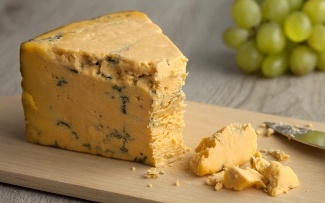 Can't hope to do them justice until tomorrow. And why? Well two explications really: [a] the Maserati is suggesting outside temperature is -40C and showing the ice on road sign but not blowing aircon cooled air at us when it's actually +26C. Local crew said sorry but you'll have to venture 50 miles to Peterborough, shilly/shally for an hour or two then 50 miles back to get it fixed by our Maserati dealers there, Marshalls. And [b] as set down below we've got the next Battle Trustees meeting coming up and we're into iterative email circulations prior to ZOOM on June 11th @ 4pm. Just as we did in May. My BIG item for debate is the Interregnum as explained below. It's the first draft of course and will need a lot of work but here it is ….
The cause of interregnum: There is no expectation that the Living History Centre for the Battle of Prestonpans set in its comprehensive Jacobite context will be funded, constructed and opened by January 1st 2022. The optimistic forecast for its opening will be 2027 i.e. a five year interregnum … for the Stuarts.
The financial and staffing implications: At that date all present funding from Donors and Grants will have been expended. Until the Centre opens there is no expectation of substantial income to sustain our momentum unless [a] our Big Appeal for Funds has been successfully launched and/ or [b] new Grants are forthcoming. The Barons Courts annual donations since 2006 to resource/ underwrite sessional staffing/ office services and storage will have concluded.
External sources of Grants/ Income to date: Funding to date approaching £1m has come from Individuals for The Permanent Home Restricted Fund, Barons Courts, Heritage Lottery Fund/ NLHF, CreativeScotland, VisitScotland, EventScotland, Scottish Government, Bòrd na Gàidhlig, Viridor, East Lothian Council, Paths for All, Historic Scotland/ HES, The Prestoungrange Gothenburg, Prestonpans Community Council, donors at and hirers for Tapestry Exhibitions together with books and merchandise sales. Benefit-in-Kind given by volunteers not least re-enactors including the Alan Brecks over the 14 years to date has been exceptional using VisitScotland/ NLHF comparators amounting to more than £1.5m.
Absolute requirement for continuity staffing: It is clearly vital that resourcing for continuity sessional staffing is available to sustain community momentum and to carry forward the plans for the Centre at a minimum of £50K pa [£250K] including such other Trust/ office services/ contract/ sessional staffing as may be required for interregnum activities arising/ as discussed below. It is anticipated that provision of pro bono staff accommodation at the Prestoungrange Gothenburg will be continued + gratis van loan.
Absolute requirement for storage accommodation: The two tapestries along with extensive stocks of books and merchandise and considerable assets of the Trust are necessarily conserved and stored, currently rented from East Lothian Council and insured at £7K pa [£35K].
Unavoidable Financial Ambition: At current prices, the Trust needs to achieve annual minimum income during the interregnum of at least £57K and over the 5 years £285K to sustain its base and during that period raise the requisite capex funding to create and open the Centre at Blindwells/ Charlestoun Quarter in 2027.
Our Choices: These can perhaps be polarised/ characterised in our Princely vernacular as Glenfinnan or Derby / Ruthven Barracks* Moments.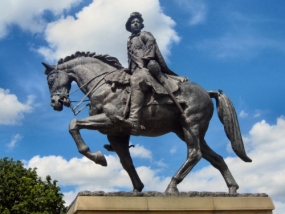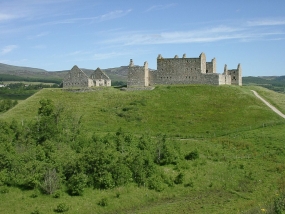 Our Derby / Ruthven Barracks Choice: This would imply accepting that apart from the Big Appeal no other forward direction is achievable and that we should retreat from past activities with schools, visitor groups and events. We should seek to conserve our assets howsoever and as might be feasible arrange tapestry exhibitions. In extremis the tapestries could be out placed on permanent loan. We would need to start making arrangements early in 2021 seeking grants from HLF/ HES/ ELC in support for Organisational Resilience and Tapestry Conservation. Funding arriving from the Big Appeal for the Centre would not be available for resilience.



Our Glenfinnan Choice: With support from ELC, Hargreaves, Alan Breck Regiment and 1745 Association we would enter into discussions with the Scottish Government, HES, NLHF and VisitScotland to gain/ reinforce support for the Centre as the goal for 2027 Opening and seek their support for [a] maintaining momentum at current and improving levels including the Jacobite Trail during the interregnum and alongside [b] conduct the Big Appeal ensuring sufficient capex for the construction/ fitting out of the Centre and its marketing launch. We would necessarily plan the evolving momentum during the interregnum from early 2021. It would be posited on sustained digital initiatives, f2f educational initiatives, f2f battlefield visits, leadership of the Jacobite Trail and Tapestry exhibition programmes all deliberately integrated with the Big Appeal.
Make the most of/ never waste a [Covid19] crisis: We have the opportunity throughout the 18 months still to run on Project 275 to maximise our chances if we go for the Glenfinnan Choice. But we should not hesitate. Our Revised Strategy should encompass the interregnum. If there is no appetite for Glenfinnan however, then we must be honest with ourselves and Go not Derby but Ruthven as The Prince himself did … thus ending the last best hope the Stuarts had of Restoration 2*.
______________________________________________________________________

* After defeat at Culloden the remnants of the Prince's Highlanders led by Lord George Murray retreated to Ruthven Barracks to await orders; alas The Prince wrote saying he was going back to France and they should make their own way home.
** The 1st Restoration took 12 years from the execution of King Charles I to the Restoration of King Charles II in 1660.

Published Date: June 4th 2020