Boarding @ Home: Day 71/84: Olives and Pen Pals go well together!
... descrying haruspication … catching sight of omens ….­ It's Jane Shilling again in the Daily Telegraph, using those two words so we've adopted them today. Haruspication is derived from finding omens in the entrails of sacrificed animals e.g. the shielded in lockdown; descry has two meanings -­ either to describe or to espy;­ she's haruspicating to descry the lives of lockdown babies of which we have Freddie who Jamie begat with Sarah in Market Harborough and Mat and Kim pending in Lancing! Are they Betas? As post Baby Boomers we've named them Generations X,Y & Z and since 2010 we've dubbed them Alphas. The post normalisers have them savouring a less-human life than we from the Silent Generation to 1945.
Really? No pen pals and the implicit olive branches on their shared National Day today? The longest running pen pal in our family is Uta in Berlin who signed up with my sister Anne in the late 1940s from Reed's School for Ladies @ Dogmersfield Park. You should see that establishment today; not as it was in Anne's heyday when Princess Elizabeth came calling! The Basingstoke Canal runs through the village and Tundry Pond is situated in the grounds of Dogmersfield House, originally built by the St John-Mildmays in 1727 it became Reeds School after WWII and later the Noviciate and house of studies for the De La Salle Roman Catholic Order. Sadly after they left it was partially burned down the remainder falling into disrepair. No worries, it was subsequently restored and enlarged as Daneshill School and later occupied by both the Amdahl Corporation and then Systems Union as offices. It has finally from 2005 been open as a manor on 500 acres operated as the Four Seasons Hotel Hampshire - which we visited with Anne some years ago! We were impressed with her bedroom and suite! When Anne was here in Milton just before lockdown she flew out EZY1895 on February 18th/ 21st from Manchester Airport with Mathew and Kathryn for her most recent visit to Berlin returning home for Mathew's 53rd birthday lunch in Ilkley; intriguingly Uta and her late husband Manfred were never able to visit Anne in the UK or Canada.
Click on all to enlarge.










Olives for Avril and I mean holidaying in Greece … .. it was the magic of the holiday that went awry from the day before we left! Phone call from the Greek who owned the digs we'd booked telling he'd double booked and would we mind staying in his family second home some distance away. As Avril often remarks, and did this time: Why not? so off we travelled … heading for the Pelion Peninsular and the Gulf of Patakitios. It was sublime; a fully furnished family home , a quiet beach replete with sea holly and an opportunity to drive to dinner choosing the fish of the day.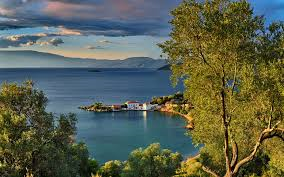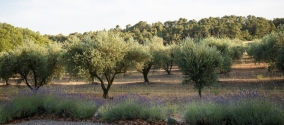 … but when I asked at luncheon [Ginster's pastie from Cornish Murals Town Callington!] she immediately said Villa I Tattoli, where we stayed outside Florence close by San Casciano … all the family came to stay and we took Julian to the opera at Teatro alla Scala in Milano for his birthday [he's got the poster to prove it!]; and not only did I find an internet image but we still have an unused bottle of their own vintage Oliver Oil! Anne and Pamela both came too and we drove everywhere in our best wheels - Avril's green MG V8 + a hired Fiat. We'd driven all the way from Milton with TNT managing the suitcases. Yes, I was working but the I Tattoli estate sold its own Chianti Classico which we've been drinking ever since ….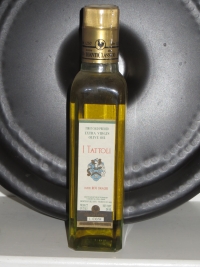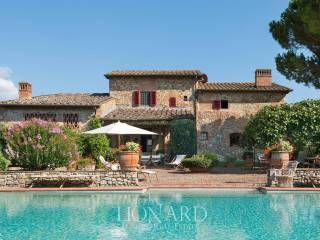 .. and Yes, the Maserati is back; first serious outing, face masked, to Brackley. The very best news is that Merlin provided a new Scottish number plate as well as bumper and all. Tyre pressure's down so there's a trip out tomorrow too. To its right is Sylvia's gifted yellow rose and to the left Avril's first foxglove - and there's a new runner bean just sneaking above ground too. Watch out Sir Giant up there …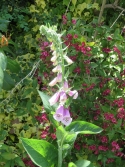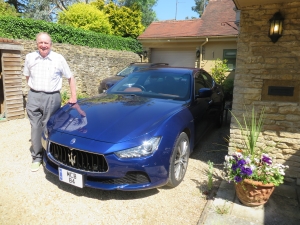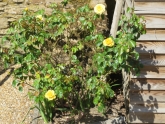 Finally today … Dolphinstoun's American Tulip Tree in bloom.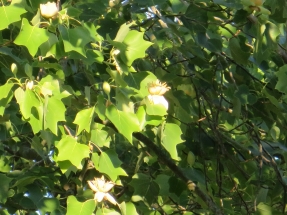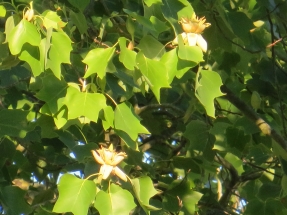 Published Date: June 1st 2020