Boarding @ Home: Day 59/84: Moore the merrier ... and Weymouth Bay shines
Arise Captain Sir Thomas Moore - the latest distinguished Knight of that ilk. The earliest depicted, centre, is Henry VIII's friend and Chancellor, Sir Thomas; to his left is Lt General Sir John whose battlefield bravery and death at Corunna in Portugal in the Peninsular War against the French led to the enduring poem below; and thirdly Her Majesty's newest creation, Captain Sir Tom of the Duke of Wellington's Regiment in WW2 - [and here's the research … ] which regimental name came from Lt General Sir Arthur Wellesley, that future Duke, who took over command in Portugal after that defeat at Corunna for Sir John Moore. [That Regiment today musters as 1st Battalion, Yorkshire Regiment.]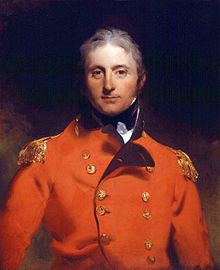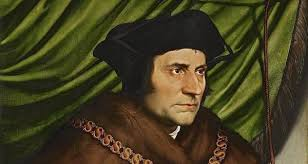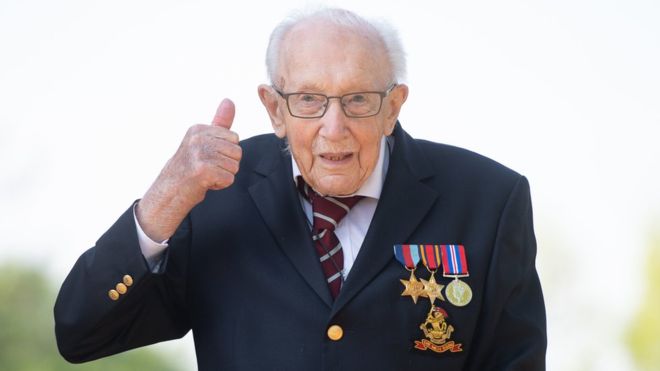 Not a drum was heard, not a funeral note,
As his corse to the rampart we hurried;
Not a soldier discharged his farewell shot
O'er the grave where our hero we buried.

We buried him darkly at dead of night,
The sods with our bayonets turning;
By the struggling moonbeam's misty light
And the lantern dimly burning.

No useless coffin enclosed his breast,
Nor in sheet nor in shroud we wound him,
But he lay like a warrior taking his rest
With his martial cloak around him.

Few and short were the prayers we said,
And we spoke not a word of sorrow;
But we steadfastly gazed on the face that was dead,
And we bitterly thought of the morrow.

We thought, as we hollowed his narrow bed
And smoothed down his lonely pillow,
That the foe and the stranger would tread o'er his head,
And we far away on the billow!

Lightly they'll talk of the spirit that's gone
And o'er his cold ashes upbraid him,
But little he'll reck, if they let him sleep on
In the grave where a Briton has laid him.

But half of our heavy task was done
When the clock struck the hour for retiring;
And we heard the distant and random gun
That the foe was sullenly firing.

Slowly and sadly we laid him down,
From the field of his fame fresh and gory;
We carved not a line, and we raised not a stone,
But left him alone with his glory.

Sir Thomas Moore, Chancellor to Henry VIII who eventually had him beheaded. He refused to sanction the King's divorce as well as opposing the 1534 Act of Supremacy, which overturned a thousand years of Christian tradition: "Certainly no martyr ever surpassed him in fortitude. That innocent mirth which had been so conspicuous in his life, did not forsake him to the last. His death was of a piece with his life. There was nothing in it new, forced or affected. He did not look upon the severing of his head from his body as a circumstance that ought to produce any change in the disposition of his mind."
Captain Tom raised over £32m for NHS staff charities .. by sponsored walking around his garden for his 100th birthday and captured the spirit of appreciation the nation wished to show for the work of staff in the NHS throughout the Corvid19 pandemic. "Always remember, tomorrow will be a good day."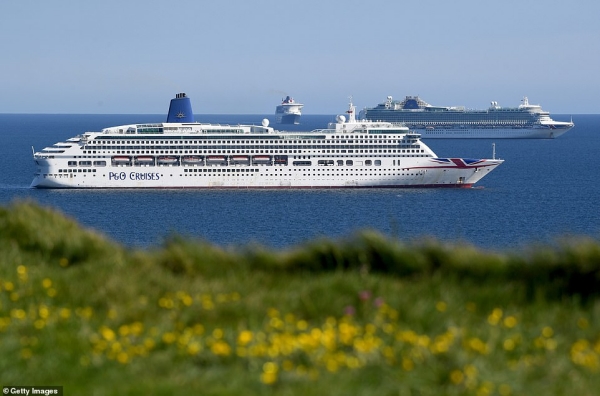 No mistaking Weymouth Bay. That looks like a Captain Tom Good Day …. Lo and behold Queen Mary 2 and other great cruise liners furloughed with their crews/ left in knots offering us a vision that we cannot yet 'stay' overnight to enjoy from Somerset House [but also photographed at night in the Daily Telegraph and kindly pinged by Cate Steele from her mobile phone …]. We did however gladly see our first additional 'single' family visitor, son Mathew from Ilkley, driving 300 miles ida y vuelta talking to us one at a time at familial 2 yards distance in the garden. We caught up on a great deal already shared by WhatsApp but more valued with f2f.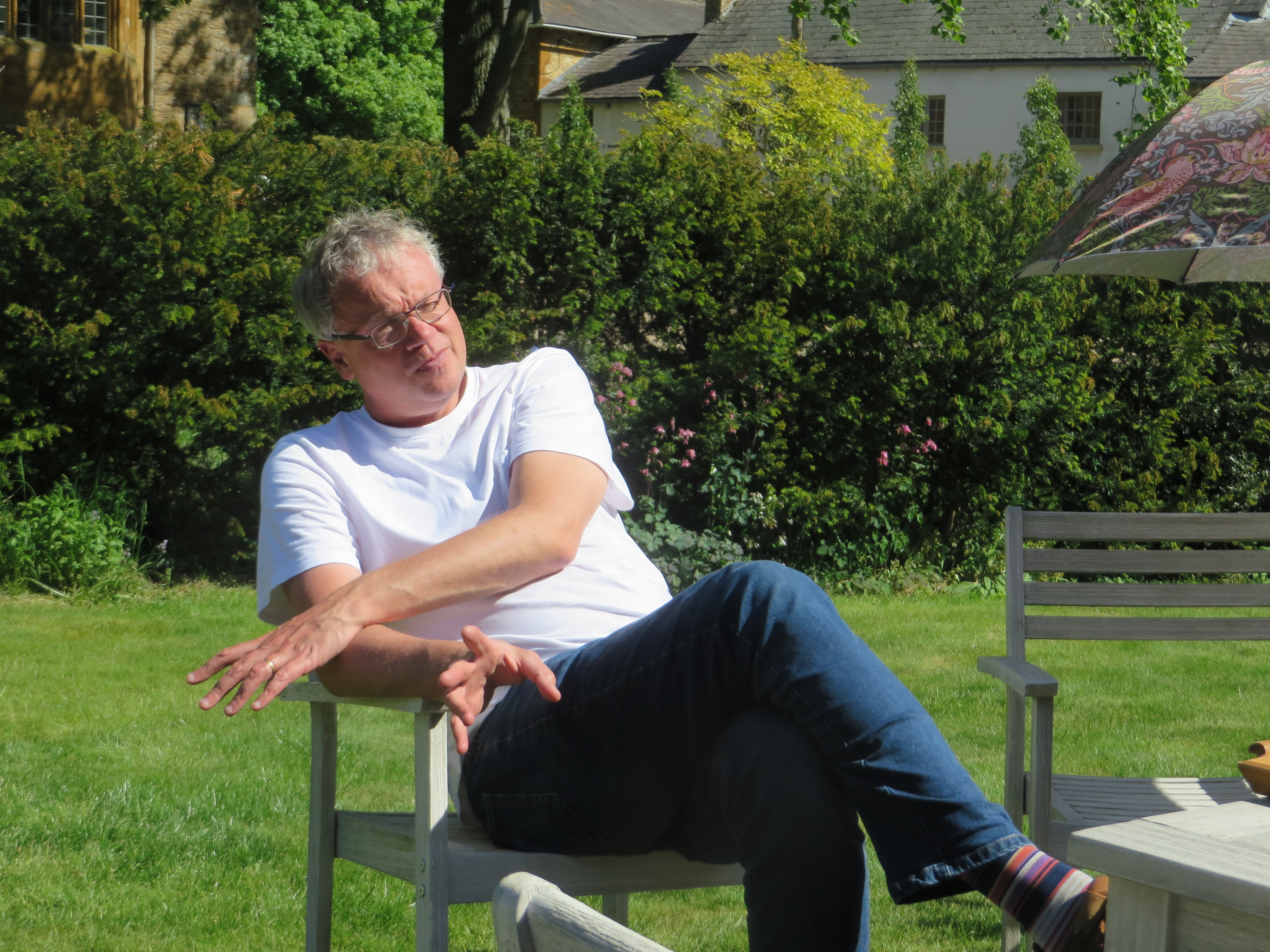 Skin cancer and Vitamin D. Tha an-còmhnaidh roghainn ri dhèanamh. There's always a choice to be made. Not since we were in Winnipeg with the Diaspora Tapestry did we have the chance of 28 days treatment on my wee face cancers; but we have done that lately with good results. Now the challenge is to ensure the Vitamin D intake without over exposure in the sun - the best source!






Published Date: May 20th 2020