Boarding @ Home: Day 56/84: National Walnut Day with Reese on Monday!
It was President Dwight D. Eisenhower declared May 17th to be National Walnut Day. It was on the urgings since June 1949 of the Walnut Marketing Board and a final prompt on March 3rd 1958 from a Senate Resolution introduced by William F. Knowland that Eisenhower was moved to act on May 17, 1958. His Presidential Declaration was presumably for good marketing but the benefits of the walnut have been long extolled. The rounded single-seeded stone fruits are a high-density source of nutrients particularly proteins and essential fatty acids. The health claims are numerous from reducing cancer risk to warding off dementia. Like other tree nuts, walnuts must be processed and stored properly. Grown for their seeds, the Persian or English Walnut and the Black Walnut are the two most common species. English Walnut originated in Persia and is the commercial crop; the Black Walnut whilst native to eastern North America and with high flavour has hard shell and poor hulling characteristics which preclude viable commerce. The husk is peeled away from the shell at harvest and contains juice which will readily stain anything it comes in contact with so that juice can and has been used as a cloth dye. California is the world's largest exporter of walnuts with ninety-nine percent of English walnuts coming from the Sacramento and San Joaquin valleys.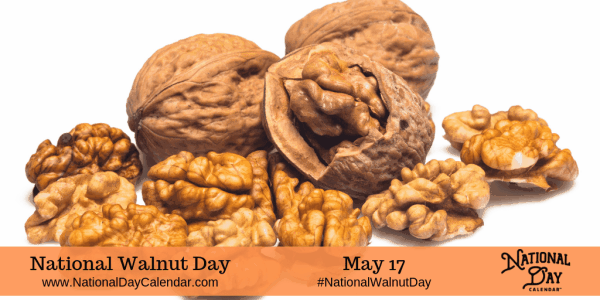 I Love Reese Day follows on Monday! If the theme is nuts then it's perhaps logical the marketing team at Reese resolved to enrol their peanut bar for the next day, Monday 18th May.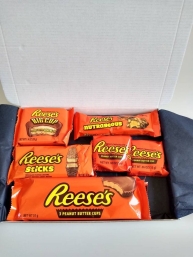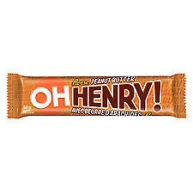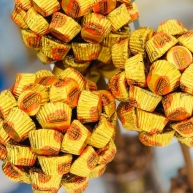 National Cherry Cobbler Day too. May 17th each year is also dedicated to the celebration of Cherry Cobbler, the delicious tart dessert that many enjoy with ice cream. Cobblers originated in the early British American colonies. Due to the lack of suitable ingredients and proper cooking equipment English settlers were unable to make their traditional suet puddings. They improvised by covering a stewed fruit filling with a layer of uncooked biscuits or dumplings. Cherries offer a bounty of nutrients such as the antioxidants in this red fruit which protect cells from damage. And because cherries pack an anti-inflammatory punch they may help reduce the risk of heart disease too.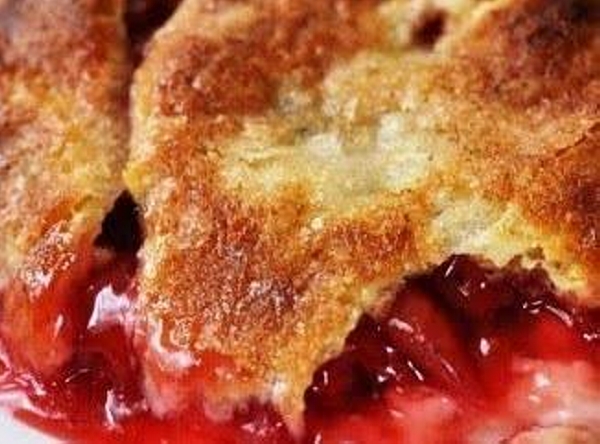 Back in our own garden then … Avril's been working away and sad to report a week ago the frost that hit English vineyards also hit our young walnut tree. We didn't plant it ourselves, probably a forgetful squirrel did but it's in the bluebell wooded area Avril's created with its young hawthorns and blackthorns. [That's not the picture of course - that's my second slice of Laura's sponge cake to celebrate Julian's birthday c/f from 16th for early tea today; just off now to that purpose!] Beneath the Lochnaw Banner we can now find the first flowering of our deep red peony below. It 'normally' gets battered by the first thunder storm of the year but this year Avril's given in supports and there's been no stormy rain yet.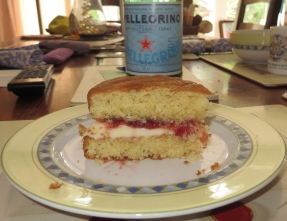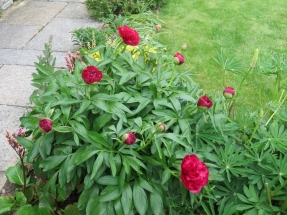 Teachers' Unions in England making fools of themselves. They're posturing politically in the face of Boris' attempts to get the economy moving again. They're eleemosynary, dependent on the alms of the nation with their 100% salaried not-working furlough, and are asking for PPE and guarantees of safety for teachers and children. There's not much sympathy for them but they have done their best to heighten anxiety amongst parents. Exemplars of what can be done from Denmark to Greece are compelling but not entertained. One union is even telling members not to offer online work or do marking and certainly don't think through with government how to get schools open again.
Published Date: May 17th 2020