Boarding @ Home: Day 52/84: National Doughnut Week is to be celebrated
All week? That's a lot of doughnuts! Mind you they'll potentially come in handy [ + coffee ] as we move to the planned use of ZOOM for Trustees on Thursday at 4pm. Arran calls it "having a proper discussion at last". My dilemma always was that unless Trustees have taken the time to read the circulated papers, which I am delighted responses so far indicate they have, a 40 minute session is not likely to be guided by the necessary detail. There are big decisions that are being based on individual's assessments of the coming days but most importantly for me, how far can the electronic virtual 1745 centre be crafted and advanced in the coming six months? And that links in to the use of our precious Restricted Funds. Mathew and Kathryn have worked wonders in registering me as a Host and setting up two meetings so we could now send the message and url to all Trustees to be ready to go f2f at 4pm Thursday - with a second session if needed on Friday. Mathew and I did a Test Meeting at 11am this morning which worked very well, so fingers crossed she'll be right.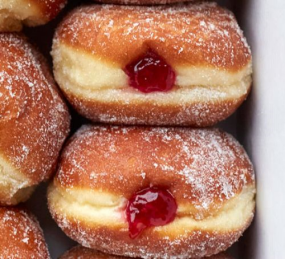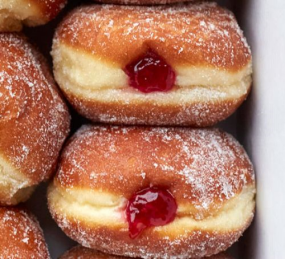 Click and collect @ Tesco's had no doughnuts ** … so participatory celebrations cannot begin. None for Thursday then …. Here's hoping that by Julian's birthday on Saturday [one year since that Garden Party next door!] when we commune over the garden hedges can have some. [It's also Laura's mother's 80th that same day, Audrey Hine. ] Looking at the online recipes it seems clear we have no yeast so Avril says we cannot be making any ourselves....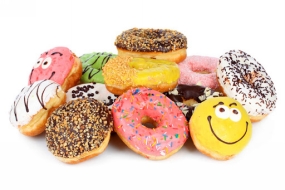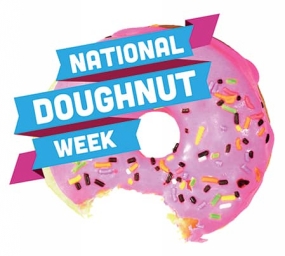 … not the only set back either! Searches on line for additional supplies of Cuprinol Moss Green indicate it's no longer available so we will need a matching shade - or re do the ones already; or perhaps a rainbow effect with every three changing colour. Not a good idea. Whilst Avril was doing her best here I was out in the cold northerly breeze painting the second segment. That's 2/12 or one sixth now done on the palindromic south face of the fence. Hoping the grandsons next door will rally soon; Julian has already expressed a professional opinion on how to fix the wobbling pickets. [I've just been informed the ideal spot to be is Potato Corner - picture in black bag yesterday - Day 51/84. It's shielded from all but the southerly winds.]
… and the good news? It's mother-in-law Maureen Sharp's 80th Birthday, in captivity, in Ilkley and we've not been able to get a nice card for her. However, Avril's already been there with friend Gill from Collingtree's 80th Birthday last week. Avril's artistic skills came to the fore once again and she manufactured our/ her own. I contributed the glue though. Then Avril had to brave the elements and take her exercise to the letter box by 4.45pm which should see it safely with Maureen by Friday and hopefully our nice floral gift from Jersey.
___________________________________________________________________

Could this be why? "2020 NATIONAL DOUGHNUT WEEK IS CANCELLED
It is with much sadness that the founder and organisers (Christopher Freeman, The Children's Trust and CSM Bakery Solutions) of National Doughnut Week 2020 announce that due to the current COVID-19 situation National Doughnut Week, 9th – 16th May 2020, has been cancelled. Dates for 2021 will be announced shortly.
P.S. …. and it is 13th. Unlucky for some/ all today; and 4 x 13 = 52 as well …. .

Published Date: May 13th 2020