Boarding @ Home: Day 38/84: Dance to whose tune on International Day?
Yes, it's International Dance Day. Does that reference the way we've been counselled by the Ethiopian Chief of the WHO? No, it transpires it's a UNESCO project and takes place today which is the anniversary of the birth of Jean-Georges Noverre, the creator of modern ballet. At the turn of the 18th/ 19th centuries Noverre, himself a dancer, changed ballet from a divertissement, a mere pastime, into a ballet d'action that always told a story of human emotions. Noverre championed reform in costumes, and exemplified how musician, choreographer and designer can and should work together in creating a ballet. So this UNICEF Day's origins lie in that sort of dancing, not my signature effort at the Gay Gordons. Avril and I often surprise in casual conversation by revealing our dedication to Strictly Come Dancing each year; and not just because the Viscountess of Weymouth competed in 2019 before her recent elevation to Marchioness of Bath. For us it's an extraordinary process over the weeks where latent skills pandiculate, are stretched and nurtured to reach sublime levels.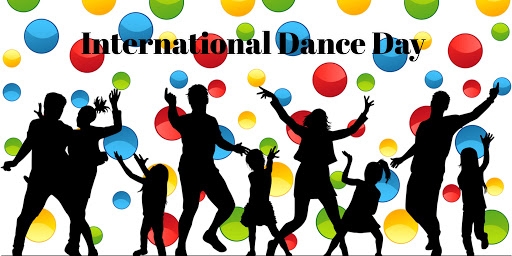 Boris and Carrie Symonds had a son this morning. Congratulations all round. It's also seen Avril's great grandnephew, Freddie we hear, born to Sarah and Jamie Thorpe in Market Harborough making sister-in-law Pamela a great grandmother earlier this week. It was on her bucket list along with her 80th birthday in July. No doubt Jamie can take paternity leave but the vote online is against Boris doing the same. He'll just be lucky to avoid PM's Virtual Question Time in the Commons this week with the First Secretary going in to bat once again. There just happen to be moments this week and next when he's got to be 'back at his desk' as he put in last Monday. The other seemingly good result but probably bromecidal, an illusory feast, is the immediate authorisation for garden centres and other non-essential retailers to open on a click and collect basis. I'd be surprise if that's much help in garden centres who have no tradition of click and collect or the technology/ service back up to go with it. Surely garden centre shopping is videocentrism, much about browsing and being motivated by what you see - that's apart from myriad 'other' merchandise and book and coffee shops.
Domesticity Tops the Charts! Avril's regular good home works have continued unabated even the gardening. But there were two critical incidents of late [and a bonus] that have triggered festination, a distinct raising of the pace. I reached a state of pareidolia, seeing patterns in random stimuli. The first was the discovery that the hinge of our sewing chest was malfunctioning; what followed was a total spring clean of the chest and the discovery of a pair of 34"IL strides that had been awaiting reduction to 33"IL longtime. They are now ready-to-wear for Friday coffee. An additional beneficiary is my much loved Crombie Pea Coat whose missing button has been replaced by a brown/ now hand painted black newbie and all the others tightened. My love of Crombie stems from my life as an officer in the Royal Air Force where the Greatcoat issue in 1957 was an elegant Crombie. The second trigger was when both wheels had finally come off the GTech vacuum cleaner. The replacement was swiftly at our door but our deliverer would only deliver if he could take a photograph of Avril on the front door step/ door open. That's a first for us on checking ID. Finally, Laura provided the bonus; included in our Tesco's Click and Collect today was a can of SPAM so SPAM fritters beckon some time soon - with brown sauce as the tracklement to add just a vital modicum of flavour; and for desert there's a pawpaw to share!
Bucket list revisionism. Allison Pearson in our daily spread today was dismissive of bucket lists. She'd started dreaming the list without needing to travel. Not so for us where Boarding @ Home for 84 Days [and maybe a facinorous, an unimaginably wicked, extension from June 14th?] leads one into nullibiety, a state of being nowhere; that cannot suffice. We went to see the Northern Lights with Hertigruten [have Crossing the Arctic Circle Trophy to prove it,] but never took them up on their offer to try again if there was no successful encounter - which there wasn't. It was a great 50 stop ferry boat cruise to the Russian border and back from Bergen. Not even our failure for the next item on the list, to observe the Severn Bore, because of excess rainfall in the Welsh Mountains, can deter us. We're thinking of firking, suddenly even abruptly taking off to Tasmania or South Island NZ, to see the less commonplace Aurora Australis. Are we born again mundivagants, wanderlusting travellers after 15 years in remission from nimious airport fatigue? We know we really love both destinations …. and Marlborough's on the South Island …. Sláinte.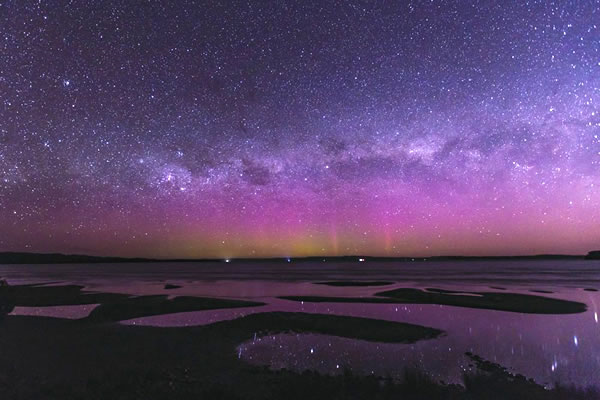 Published Date: April 29th 2020