Boarding @ Home: Day 32/84: St George to our rescue wearing Boris' sombrero
St George's Day today. How to celebrate? First get dressed in red and white surely? He was originally named Patron Saint of the Order of The Garter in 1370 by King Edward III which finds home today in St George's Chapel, Windsor, from whence came our distinguished Director of Music Dr John Foster at Reeds in the 1950s. He'd been Deputy there to Sir William Harris. St George replaced Saint Edmund, tortured and killed by Vikings in 870 at present day Bury St Edmunds in Suffolk. As we know St George never slayed a dragon but was tortured by the Romans for refusing to deny his faith. His red cross flag on a white background was the only saint's flag to survive Henry VIII's Reformation in England and Wales.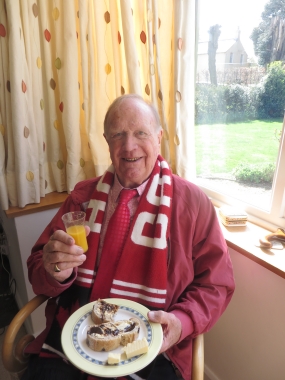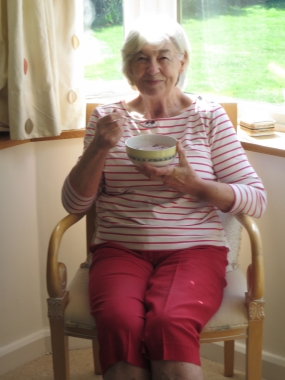 Avril thought oats and fresh milk would be appropriate for breakfast; I chose aran blasta, tasty bread and cheddar cheese with anachronistic słgh orainds, orange juice [maybe George would have drunk that at home?], cifaidh, coffee and vegemite - the latter to herald Anzac Day on Saturday of course. Then it was off to the Dovecote and online research on St George whose day in Steven Powell suggests amaritude, bitterness. That could be how they feel in Espirito Santo, Vanuatu which was of course invaded by the army of Papua New Guinea after declaring its own independence as the Republic of Vemerana in 1970 at the behest of our good supporter Father Dr Walter Lini, Vanuatu's 1st Prime Minister. Amaritude this month and longer because it was hit with full force by Cyclone Harold on April 6th. Our involvement there has so many memories from the original invitation by Augustine Garae and Walter Lini to offer the MBA, taking carva with the PM at Le Lagon Congregation and the receipt of my own personal split Tam Tam from him for calling people together for special occasions. We always lodged at the Iririki Island Resort and soon began working with Tom Bayer and PITCO and all that followed with the establishment of Revans University and our own experience of Cyclone Uma in 1987; and so often we ate lunch not always mahi mahi sometimes even wild boar at Rossi's restaurant on the waterfront. niVanuatu taught me that a plane is never late unless it's four hours late - with all the consequential relaxation that affords. And of course the islands brew their own Tusker beer which along with the Efate cattle ranch was established by expats who made Vanuatu their home - with proper bislama in the advertising - Mi wantem Tusker; blong yumi.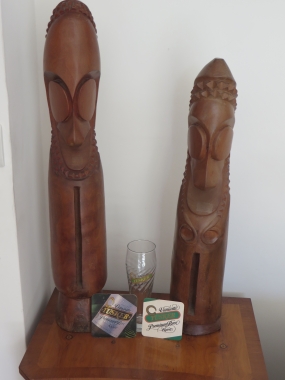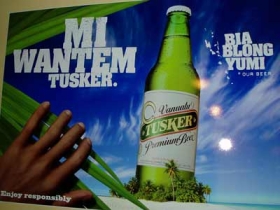 Boris' sombrero seems to be in place. Seems though we're all going to remain bumfuzzled, deeply confused, about how to start the return to normality. One reassuring piece in the Daily Telegraph today suggests Dominic Cummins now back at the office is campaigning for less science and more realpolitik. The trade-off to become the news narrative as Boris also returns, replacing Stay Home/ Protect the NHS/ Save Lives, will be Delivering as Promised versus Frit. Let's see sunset cuts to VAT and NICs … I've already shared my view that comparative analysis with those countries ahead of us in reaching R<1 infection rates is the really obvious approach but can we not go further, go Swedish even? Handwashing and social distancing with the elderly being ultra careful? They're both going to need to very well recovered from their attacks of Covid19 to take the angst that will attend whichever way they lead us. The recent highlighting of the coronavirus impact at care homes brings us full circle to Mathew's four years research at York Uni.. Ever since Beveridge excluded them from his model of the Welfare State in the 1940s they have scuttled from growth to retrenchment as a result of government policies; and in this pandemic found seriously wanting. Many are in the private sector and the balance with Local Authorities who are fully responsible for their leadership and management. They like the NHS resolved not to make the risk provision that some other nations did and the consequences are now sadly exposed. Will that promised White Paper with multiparty support finally emerge that can find a lasting solution? What all this means for Avril and I and any participation in activities in Scotland in the near future is anybody's guess. Is it time to retire .. at last? Feasgar math, Good evening.




Published Date: April 23rd 2020