Boarding @ Home: Day 31/84: Gothenburg shines the light ... and breakfasts too ...
Living in the past takes on deeper meaning. Some will recall that when we first arrived in the Barony of Prestoungrange and changed the family name in Hua Hin in 1997 we were advised by Jane Bonnar to "live in the past." Beò san àm a dh'fhalbh. That's determined the course of our endeavours in Prestonpans for 24 years …. next year is our Silver Accession … just think that through can you! Much to reflect on and intriguingly our then local Planning Officer Paul Zochowski [now ELC's Principal Planner: Policy and Projects: Services for Communities] confidentially believes that reopening the Gothenburg in 2004 was the most helpful thing we achieved. Mind you he argued at the outset for a microbrewery so he's probably biased. I think it was the reopening of Cuthill Park … some say Murals Trail others the 1745 Battle Trust, and even more the two Tapestries. But seriously I digress. The occasion for deeper meaning to the expression is here in Milton Malsor not The Pans. It's the almost permanent pixilation of our tv, supposedly our lifeline in lockdown. What DOES work is the replay service so we can watch almost anything on the main channels 2 hours in arrears but none of the balance - no chance with Elementary on Channel 11. But what are we missing if we miss the BBC/ ITV channels?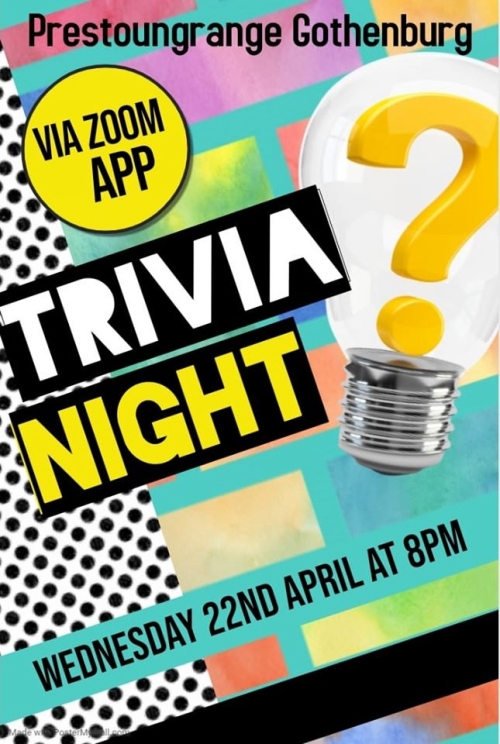 They've both adopted the same stance of as much bad news as possible and vox pop with an unending selection of justifiable complaints and a blame game on the Government for not achieving what the National Health Service and Public Health England are autonomously charged to deliver. As Pope John Paul said a while past, "the media magnify evil", "Bidh na meadhanan a 'meudachadh olc," and it's unclear how that's helpful at this particular time.
Paul Zochowski's certainly right when he exemplified The Gothenburg though. From the off, Michelle and Calum Wilson who are today's exemplary tenants have sought to find ways to honour and advance Gothenburg Principles, not simply because but from deep personal commitment and belief in their customers and their community. Michelle at once began offering breakfast supplies after her original hope had been to cook them at the Gothenburg and feed the youngsters. Today Calum is having his first shot at getting the well established Quiz he inherited from Sean Wood and has developed onto Zoom; if the House of Commons can do it [albeit for £300K per day!] why not our Gothenburg.
Food Help Line Delivers today. Julian has lately returned with a boot full of shopping for three households - his, his family-in-laws in Buckingham and ourselves. At 9am this morning my Bacchus whites from Shawsgate arrived too. All 12 bottles in one case too heavy the lift with my arthritic hands so of necessity we cut in open on the driveway and carried the bottles two by two into the wine cellar/ ark. Rumour has it he shops inter alia at Lidl which is still on our banned list after they demolished the Fowler's auld HQ in Prestonpans; but we don't seek verification. Shielded persons over 75/80s can't be choosers, or can they still? Courage mes amis. Misneachd mo charaidean. Tomorrow's 23rd and St George will take care of every challenges we face; and there's a new moon. Coffee Friday then Saturday 25th is Anzac Day.
First experiment with haircutting at home today. Mind you as a young girl Avril did sweep the floor and wash hair in a salon but apart from my sister Anne during her recent visit and Mathew and Julian as kids she's not tried her/ our luck as a cutter. [Before and after below: click to enlarge.] It's also Day 3 of my skin cancer treatment cream on my face. Nothing serious at all such as there was three years ago when I had four nasty blisters flare up on my arm and the excellent Nigerian consultant at 3Shires Hospital Kazeem Salako cut it out to some depth - all successful even if scarred for life. The face treatment is for 28 days and I go bright red next week[click to enlarge to see what work needs to be done.] We've not done this treatment since we were 4 weeks in Winnipeg Manitoba to exhibit the Scottish Diaspora Tapestry - and we took a hire car across to Edmonton to see Bryan, Joan and family. A new windscreen I recall cost Cdn$200 because we took the car out of Province. And with Bryan we watched the entire boxset of Suits! She's a story since then ….. and I recall it was also my first exposure to Outlander in Winnipeg, before it came to Scotland.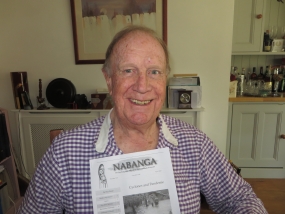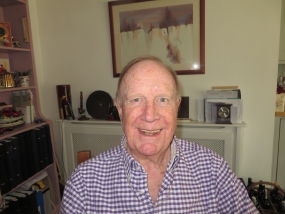 Vanuatu hit by Cyclone Harold April 6th. I'm holding the latest copy of Nabanga before my hair was cut/ tidied which tells some details. Most damage with 235kph winds was on Espirito Santo and I'll catch more tomorrow with Tamtam and Cava Tales and beer glass raised. Thus far they've been clear of Covid19 but are locked down regardless.




Published Date: April 22nd 2020