Boarding @ Home: Day 29/84: Rioja, Sicily, Margaret River WA [& Queensland of course!]
...but first in praise of Jane Shilling ..again. We've certainly tried hard these first 29 days in lockdown to cultivate an enthralling epistolary narrative as we await our return to quotidian normality. She has a phone-deaf father who she reaches daily by letter and she struggles for worthwhile themes; that struggle for themes with Jane Austen in 1801 becomes today's concern in the Daily Telegraph. Its Editorial describes/ dismisses our fondly remembered café/ restaurant/ pub culture as a gallimaufry of services, a hotchpotch. That's a foma, a harmless untruth; they did and will once again capture the very essence of life outdoors giving us a ready narrative. But Herbert and I would yet claim to be ahead of this nimious and blithe excavation of words seldom used but nevertheless delectable [sourced from Steven Poole].
Tomorrow is HM The Queen's actual 94th Birthday - not the one with an Honours List, that's Her Official fantysheeny, ostentatious Birthday which is the second Saturday in June and this June will reach 69th. It's the second Monday next thereto when I learnt in 2013 that I'd been welcomed as an Ordinary Member of the Most Excellent Order of the British Empire. HM's declined to receive Her 62 Gun Salutes [2] because they're both in London and she wont be able to hear them in Windsor - although in the past the Mayor there has arranged a more modest affair on the Long Mile. Tomorrow too, under the enthusiastic gudgeonly guidance of Mr. notJohnBercow Speaker, aided and abetted by Jacob Rees-Mogg, Parliament also reassembles after its Easter Recess, with 50 distanced MPs and digital opportunities for 120 simultaneously on Zoom. Jacob envisions many a glitch but that we must not let "the perfect be the enemy of the good". Evidently we are to be reassured throughout that Mr Speaker really will be in his Chair and the Mace on the Despatch Box.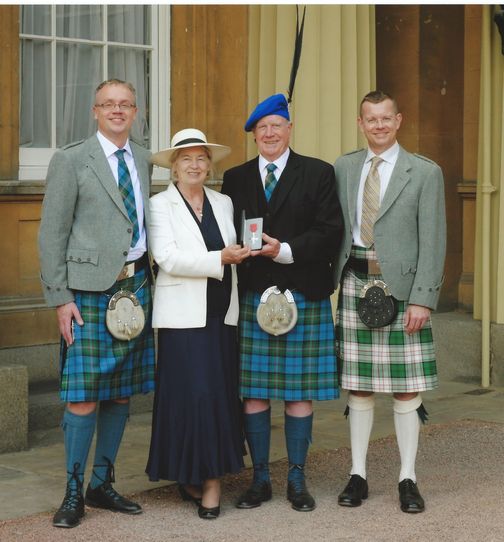 So why White Rioja? It's a long tale but I was consulting on logistics in Barcelona for Gallina Blanca, and Avril was with me enjoying the most fabulous paella when our return to England by Iberia [I always tried to fly national airlines] was frustrated by a pilots strike. Logistically challenged our hosts resolved to send us by minibus to Biarritz where an aeroplane was available the following day. Yes, an unexpected routing but there it was and as evening approached we found ourselves in an elegant hotel in La Rioja. And with our dinner our hosts insisted that despite their reputation for fine reds we must enjoy the white. I have done so ever since - widely available across UK and dry.
Sicily? Was it driven by nimious viewing of Inspector Montalbano on tv and books created by Italian writer Andrea Camilleri? Affatto! Not at all … foma again, certainly it was very much reawoken and sustained by that Inspector. The fascination began in the 1960s with the AGM of our still successful journal Management Decision. It was the founding publication [established from Slough/ ICI Paints in 1963 with Reading University lifelong friend the late Ronald Yearsley] of today's £100m Bradford born MCB University Press academic empire, sponsors of Headingly Stadium, EMERALD. AGMs were always held somewhere inspirational - I recall Venice, Isle of White, but particularly Palermo. With Ronald and Avril came new Bradford colleague David Ashton and Admin Supremo the late Susan Daffern. And we drank Sicilian whites … and have done ever since. They're never expensive and always pleasant when chilled. They are of course complemented today by Sicilian lemons in ice cream from my Far Cotton Co-op and in Morrison's finest Lemon Curd.
Margaret River WA Semillon Sauvignon Blanc It was a side trip; I'd never been to Margaret River although Avril and the boys had with our next door neighbours at Gosnells WA in 1980 when I taught a semester at UWA This was a subsequent visit from Main Beach to get to Broome where Avril gained a beautiful pearl necklace. We were in Margaret River to see a murals community which was OK and whilst browsing Avril saw a poster for a new vineyard called Wills Domain. Couldn't resist now could we so off we went but it was closed. But we made sure we acquired their white Semillon Sauvie asap and it's marvellous. For a while it was accessible in UK but after four years its distributor unwisely discontinued it. But I digress … the seminal moment came when for the first and last time ever we gazed on the lilies of the field as we drove back "Consider the Lilies of the Field how they grow; they toil not , neither do they spin and yet I say unto you, that even Solomon in all his glory was not arrayed like one of these! Take no thought for the morrow: for the morrow shall take thought for the things of itself. Sufficient unto the day is the evil thereof." Matthew, 6, vv 28/29 & 34 [Click to enlarge those lilies!]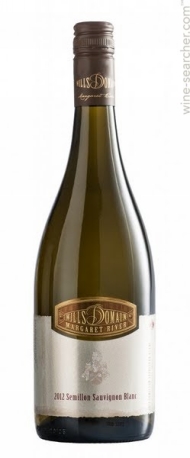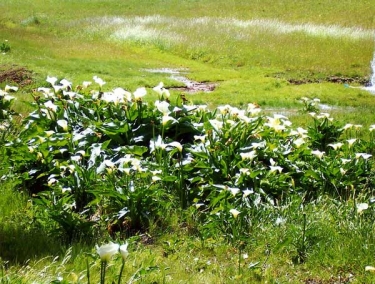 Queensland white wines are really a unique experience. They're drunk by all loyal Queenslanders any and everywhere … which of course after 18 years we do. But the tropical climate's a challenge unless you get up Blackall Range for instance inland from the Sunshine Coast. Cant say we see them here in the UK but if we did you bet … Fìon brùideil!
P.S. Warning. Unless there's been very significant climate change we never would expect to enjoy the whites of Brazil or Zimbabwe but of course to the south Argentina and Chile have it all. And we certainly relished many of them in Valparaiso, Santiago, Montevideo and Buenos Aires when working for MCB University Press down there.




Published Date: April 20th 2020