Redburn Cafe Opens its Glass Door ... and the breakfast offered is magnificent!
In the excitement of 3 Harbours and the new Tapestry, it might have been overlooked ....

It is sometime said, quite often actually, that the Prestoungrange Gothenburgh can look a bit uninviting from outside. Maybe, although it's never been uninviting once you're inside. It's won more than a dozen prizes over the past decade as a leading community hub/ pub and arts and crafts 1908 architectural gem.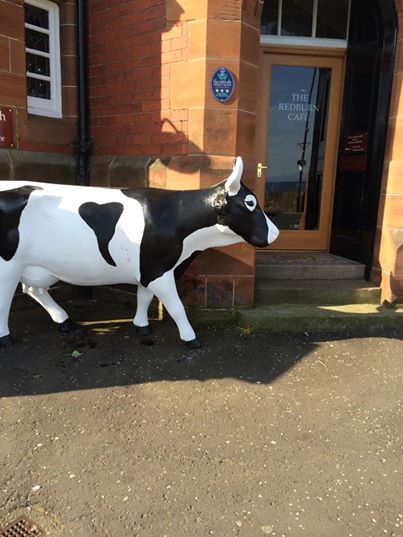 Last weekend saw a new service provided, and a more inviting exterior we hope! The REDBURN CAFE opened in the James Park Bistro - by popular demand. And as you walk past along High Street, on the corner of Redburn Road, you'll see the Goth's cow grazing and you can enter through the interior glass door directly to the Café itself.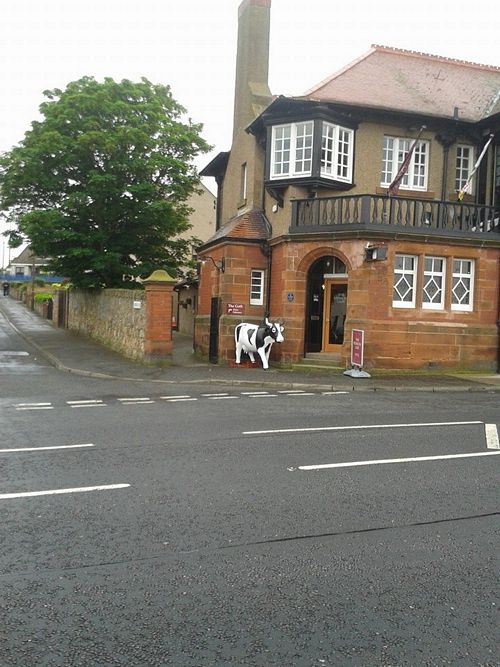 It's the town's first Coffee Shop this century although one flourished opposite the Town Hall in the 19th - now the home of trophies! Get your Redburn card stamped for each coffee and the 10th is on the house ....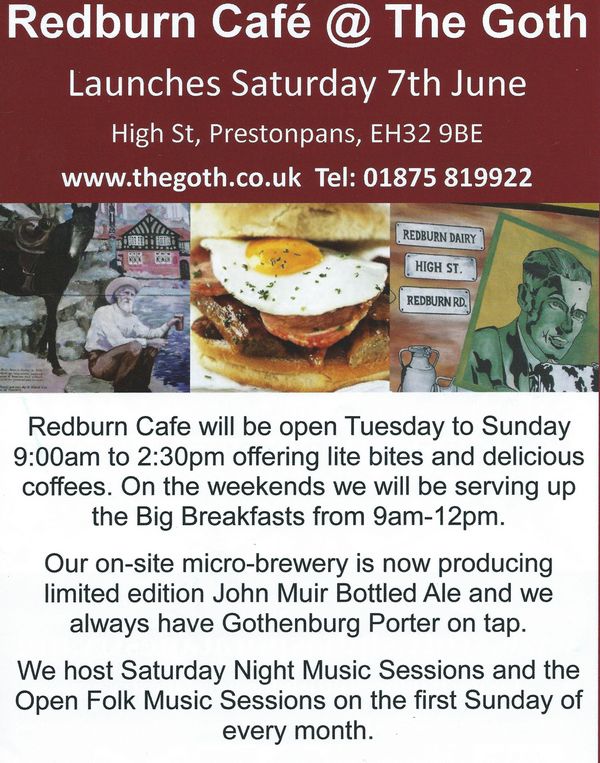 Published Date: June 13th 2014