Sam Burns' Piano Augurs [Very] Well ...
Poet Laureate at the keyboard for Saturday ...whilst Sunday saw the Browns at play

John Lindsay made sure the piano had been tuned and his storytelling of Sam Burns kindling/ logs enterprise that became what it is today was perfect pitch.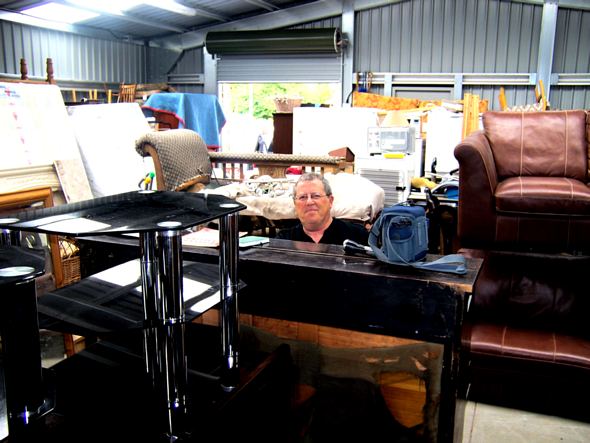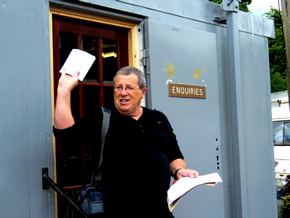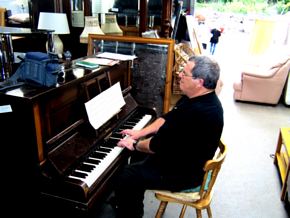 And for good measure he had some of his great poetry to hand - Black Gold and Farewell Old Prestonpans. Sylvia Burgess volunteered to read the first of these aloud from inside one of Sam Burns' wardrobes. Why in a wardrobe? Pay attention please. Sam's present business began when he started buying wardrobes at auctions and reusing the fine timber for alternatives and the residue for kindling. Then a customer said they wanted to buy the wardrobe as was ... so now you know. Tell a friend today!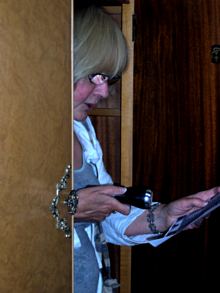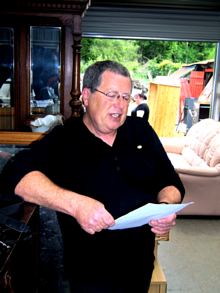 That was Saturday ... ...on Sunday it metamorphosed ......

... when one of those miraculous art-in-unusual-places moments arrived. First Shelly Brown [Jones] took to the keyboard and then her mother Rosie Brown with a medley of Andrew Lloyd-Webber songs ... and the crowds began to gather .... one Ana was amongst us all with a truly beautiful voice. What better way to idle an hour or so in Sam Burns' Yard. Plenty of seating was available and the acoustics were really rather good.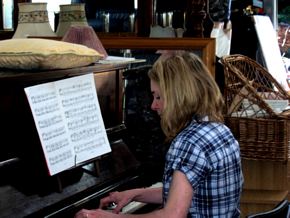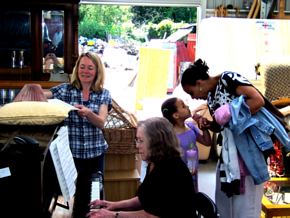 3Harbours 2014 is likely to see the flames of this idea fanned to provide yet more poetry and piano music, perhaps an orchestra might be persuaded? Creative imagination will have plenty of opportunities here ...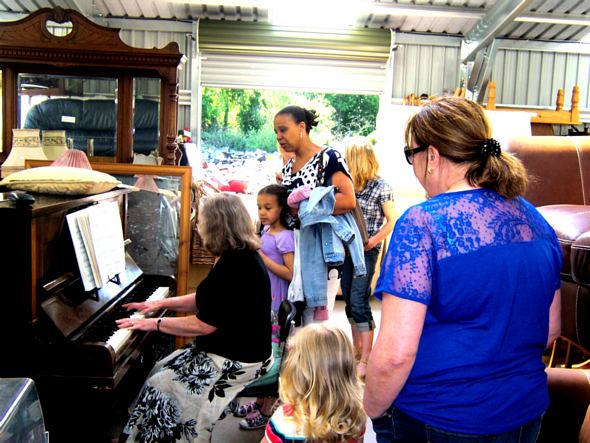 But before we talk any more of 2014, the coming weekend sees that same piano parallel parked at 1A Wemyss Place in Port Seton ... pianists are sought for The Promenading Piano! And most civilised After-noon Teas will be served on Sunday June 9th from Noon till 5pm.


Published Date: June 3rd 2013