The Robertson Sisters - Julie Aitken and Shona Brash - Honour their Jacobite Father
The NE facing Lion's Paws on Gardiner's Obelisk get restoration too!

Several years ago one of the residents of then newly restored Bankton House saw a lion's paw lying in the long grass near the Gardiner Memorial obelisk; and recalled that old Hanoverian saying: "see a paw and pick it up and sometime later 'twill bring some luck". And so it came to pass, but paradoxically it was the Jacobite 'Family Robertson' that brought the good luck.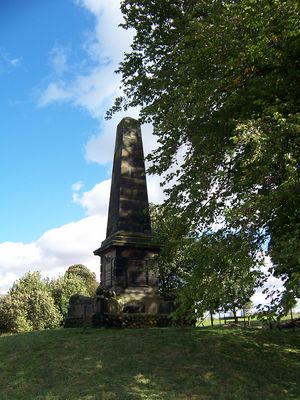 Throughout his life Jack Robertson, the father of two well known local ladies, had been a committed supporter of the Jacobite cause. In his memory those sisters Julie [now Aitken] and Shona [now Brash] felt it would be a gesture he would have appreciated if they gave Gardiner's NE Lion its paws back [both front paws were missing]. They wanted to dedicate the necessary sculpting to his memory. Brother Steven agreed and joined the project as well he might.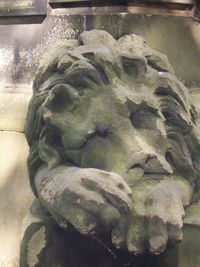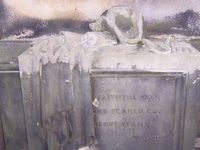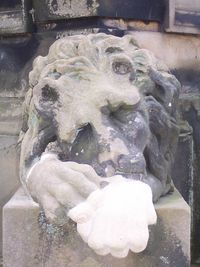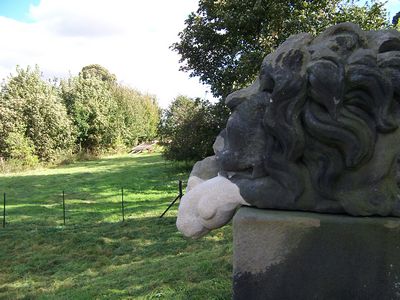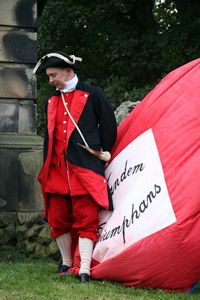 The Battle Heritage Trust's re-enactment on September 22nd 2007 of the mortal wounding of Colonel Gardiner beneath a thorntree in the grounds of Bankton House afforded the ideal opportunity for Gardner Molloy the reputed local sculptor to complete the task, and for 'the Colonel' [aka The Rev Robert Simpson of Prestongrange Kirk] prior to his re-enacted wounding, to re-dedicate the restored obelisk to a man who immediately became the hero of the Battle despite being on the losing side.

click on all images to enlarge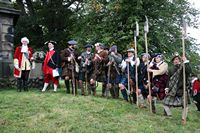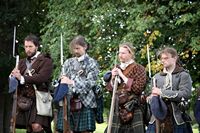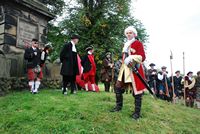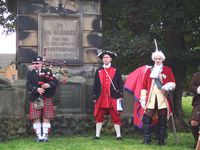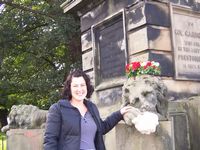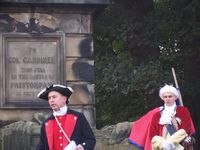 As befitted the occasion both Highlanders and Redcoats were on parade and a wreath of red and white roses was laid. The Rev. Robert Simpson told of Colonel Gardiner's distinguished military career and his Damascus-like conversion to Christianity. His NE guardian lion is fully furnished once again and beneath his new paw Jack's name lives on.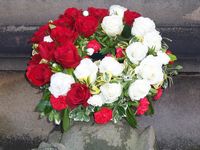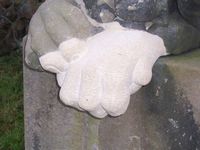 Published Date: October 5th 2007