Scots in Corby give a warmest of welcomes to our Diaspora Tapestry
Corby's Roof Top Gallery a fine venue

The Diaspora Tapestry is certainly enjoying its visits south of the Border to the diaspora communities in England. First Doncaster and currently Corby. [Merseyside in the New Year.]

The Corby Opening on November 24th will be by Deputy Mayor, Cllr. Lucy Goult and Cllr John McGhee - ever a Scottish Heritage Champion. It'll be a grand moment - piping and dancing included of course! Venue rentals have been sponsored by Corby Council's Arts Grants 2014/ 2015 - thanks for that.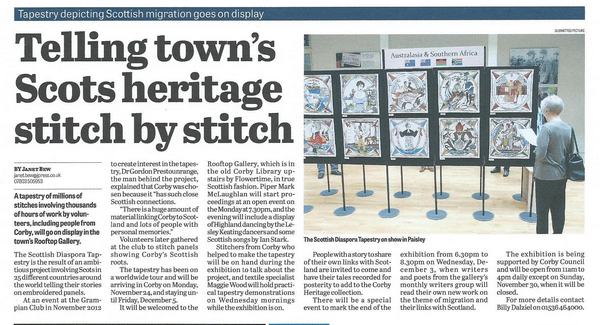 There are six Corby panels in all and with high media interest from the BBC and local press, [Northants Telegraph above], as well as all the stitchers and their contacts, high visitor numbers are expected over the next 10 days. Tapestry souvenir merchandise for Christmas gifts will also be available.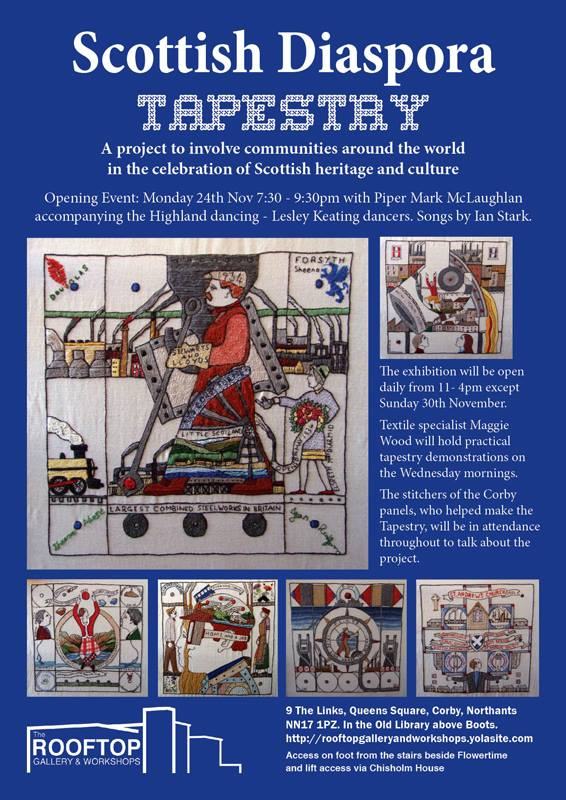 Published Date: November 22nd 2014