Anchors Away .. Diaspora Exhibition Opens in Paisley ...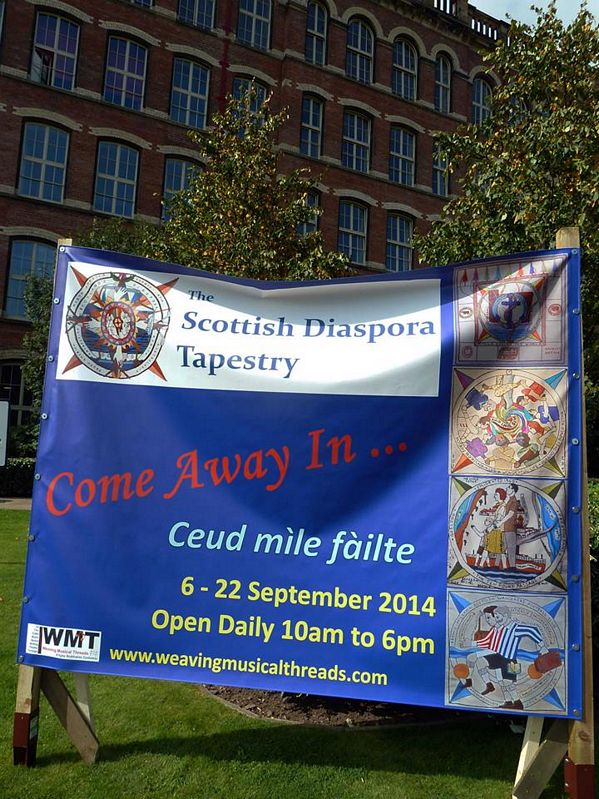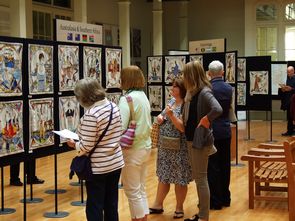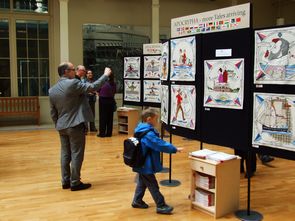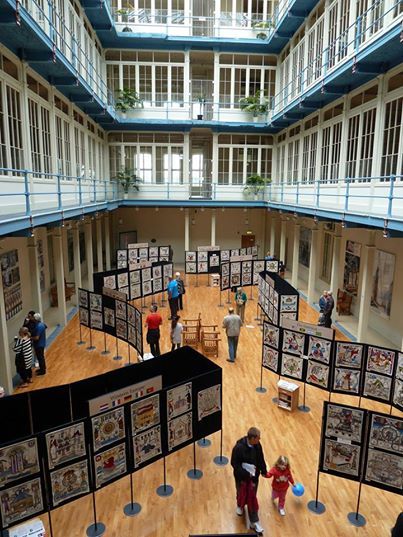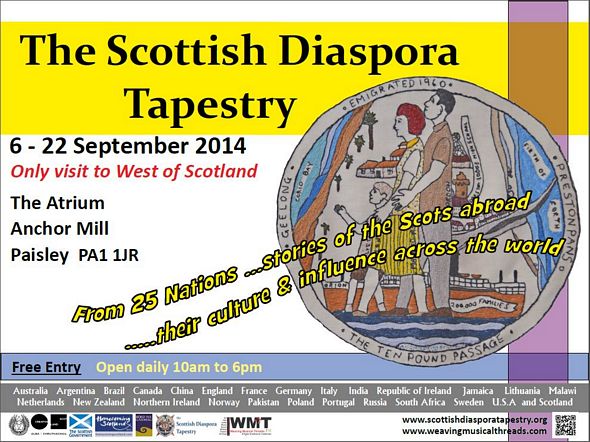 Full programme of events at Anchor Mill

The exhibition is organised and presented in partnership with Weaving Musical Threads WMT) - Celebrating and facilitating culture, heritage and inspiration

Wed 10 Sept, 10 & 11am – Storytelling at the panels with Ann Pitcher, Christine Combe & Morag Law with gaelic & song. Free & looking good!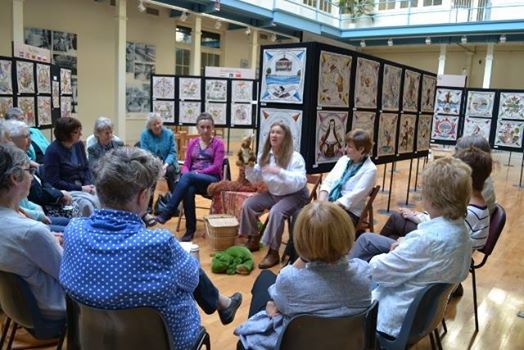 Thurs 11 & Sun 14 Sept , 1-4pm – Stitching workshops with Paula McKeown £10 &£15 Materials included.

Sat 13 Sept, 2-3:30pm – 'I'll Chum Ye Hame' with Rita Bradd – illustrated talk about her 70 day journey on a 150 yr old clipper ship. Free

Sun 14 Sept, 10am-1pm – Christine McLeod from National Trust Scotland Kilbarchan Weavers' Cottage will give a spinning demonstration. Free

Tues 16 Sept, 5pm – The Scottish World with Billy Kay telling stories from his travels and the incredible influence of the Scottish diaspora, the inspiration for many of the tapestry panels. Hear the voices of the people from the diaspora. Free

Wed 17 Sept, 2pm The Jacobites in the Tapestry with Arran Johnson from Prestoungrange Arts Festival, writer and historian, currently with UWS.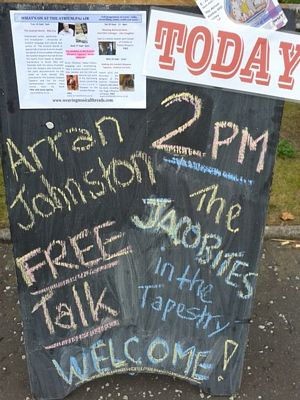 Sat 20 Sept, time tbc – 'Drawing the Tapestry' with Andrew Crummy, artist and designer of the Scottish Diaspara Tapestry talks about his work. Free

Sat 20 Sept, 12-4pm – Dan Coughlan, Curator of Textiles at Paisley Museum will give a weaving demonstration at Sma' Shot Cottages. Free




Published Date: September 10th 2014