This is not a Protest. We've got our own Vision for our Coastline. Listen Up !
Stay in Touch on Facebook ... Coastal Regeneration Alliance ..

The East Lothian Courier broke the story and Marie Sharp, their Senior Reporter, is certainly staying with it! Their coverage on August 22nd is here below. Front page and Opinion ...



[this is page2]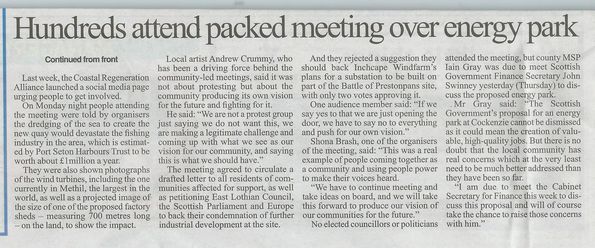 It's over 1500 now and rising daily ...




Marie's quite correct. It 's a thoughtful campaign. There's absolute determination that all that has evolved in our communities over the past 20 years is not going to be ignored or pushed aside. We're not Nimbys, we're the local community with plans of our own for our lives and our environment. 600+ came to our latest Coastal Regeneration Alliance Meeting ...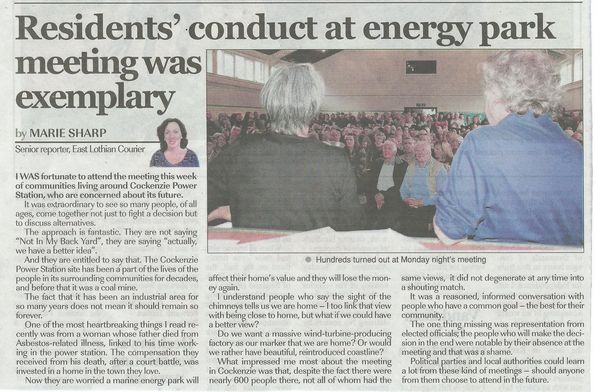 Published Date: August 24th 2014