The Galoshins Are Coming! Watch out ...... from 3 pm @ the Prestoungrange Gothenburg ....
Prestonpans is set for a very special Hallowe'en this week ..... as locals, actors, dancers, musicians and storytellers come together for a traditional celeberation. Until the early 20th century the town held a traditional Galoshin play and this is now being revived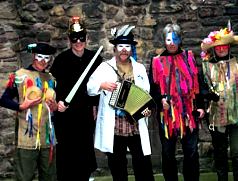 The Galoshin [sometimes Galoshan or Galatian] play was formerly performed by young guisers during festive periods, particularly at Hogmanay.

As well as the Galoshin play, which is performed partly in Scots, there will also be a version of the story Duncan the Boatbuilder, along with poems and songs in both English and Scots.

There will also be plenty for children to do including a Hallowe'en grotto, guising, and games.

The night will end with a traditional Ceilidh with the emphasis on celebrating – and passing on - Scotland's traditional culture.

Events begin at 3pm, 31 October, at the Prestoungrange Gothenburg tavern, 227/ 229 High Street, Prestonpans. Adult tickets are £5 and children £2 which includes food.

If you would like more information please contact organiser Tim Porteus at either timporteus@hotmail.com .... or phone 01875 818 355

P.S. They came ... as reported in the East Lothian Courier.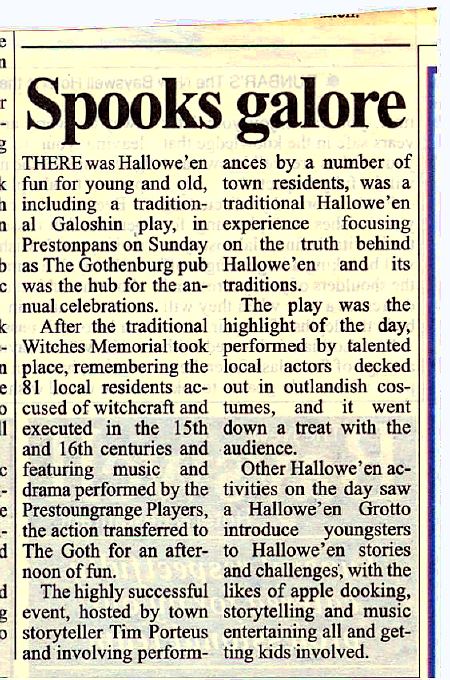 Published Date: October 27th 2011