BargaJazz2007 .... and Arts Aplenty
Larger Than Life in Barga... and all that Jazz!

Well we do know that Barga in Tuscany, Italy is twinned with us in The Pans, Port Seton, Cockenzie and Longniddry ...but that's not what the street sign says.

click on all images to enlarge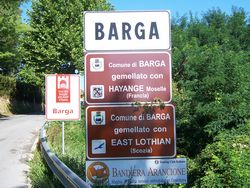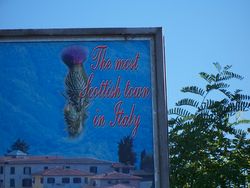 But we're a forgiving crowd and were there for the jazz anyway. It's a fortnight programme of Workshops and Master Classes leading to concerts in the final four days. And leading the Master Classes with golden trumpet was Canada's legendary Kenny Wheeler. He may be just a tad shorter of breath in his mid seventies but the beauty of the sound was worth the 1000 mile journey there.

BargaJazz2007 was the latest of its annual festivals and throughout the year a well supported Jazz Club is active. What we heard was 'modern' mostly but traditional has a goodly following.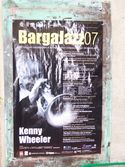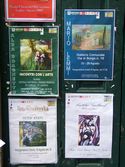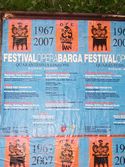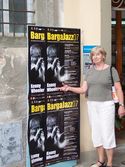 Much More Arts than Jazz of course

Barga is perhaps best known thus far in these parts for its links with our earlier harbingeric twin John Bellany who had an exhibition currently running. But July saw the 40th Festival of BargaOpera and as the posters foretold there was many another painting exhibition to see as well as Bellany! And yes, of course, there was the opportunity to see and test drive Fiat's new 500.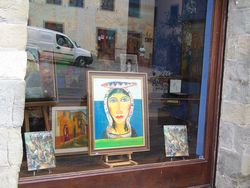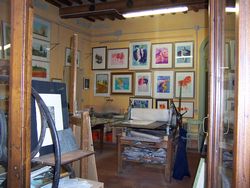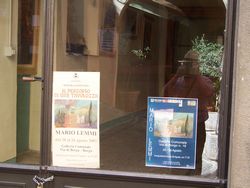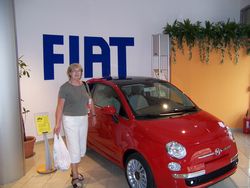 We like to think this all augurs well for the putative visit to Barga in 2008 by Arts Festival members in association witrh Prestonpans Community Council.


Published Date: September 8th 2007