Jacobite female supporters ... great line for further research!
Thanks Tim .. and your wise questioner on your battlefield walk!

Just when you think almost all that's worth bringing together about an historical event has been worked and reworked … along comes a neglected aspect. Indeed. What roles did myriad females supporters play in the Jacobite Cause across all the years from 1686 to 1807?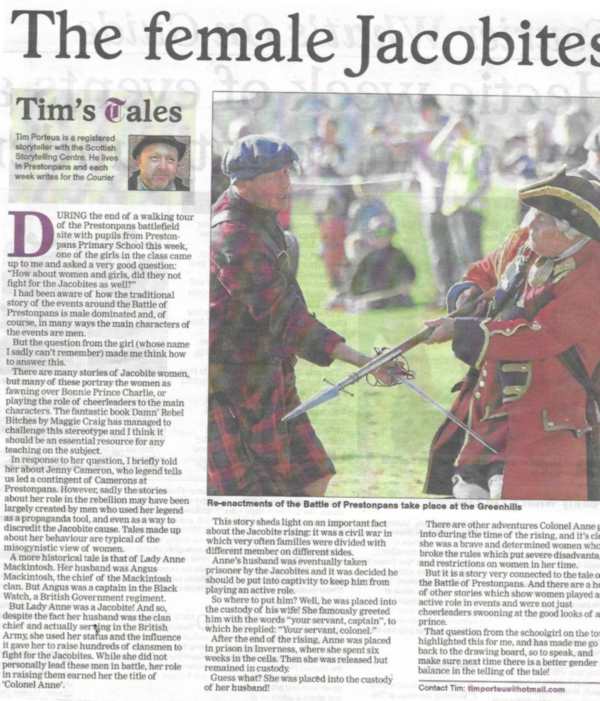 We trust Tim and the school children were using the prestonpans1745 APP as they went .. .. its freely available from Apple and Google …. and there's a good Gaelic Lexicon of modest oaths for charging Highlanders to pick up on @ the Home page …..

Education and School Visits are a major plank in the Trust's activities

Well done Tim for taking our community's youngsters around the battlesite and getting them to learn our local heritage. The Trust has been offering this service to school groups itself on a regular basis since 2006. In the next 3 years we are hoping to be able to train up a dozen Guides so that visitors to The Pans as well as our own local residents can share this exciting story.

And Yes; we'll be looking further at how the females were involved and contributed well beyond Flora MacDonald, Jenny Cameron, Lady Nairne and Lady Anne Farquharson-MacKintosh and such well known great stars.....


Published Date: May 31st 2019