Burnside Burnstide .. Top Community Award for the Diaspora Tapestry
Greetings from Adelaide, South Australia ... and Happy New Year to you!

"It gives me great pleasure to inform you that The Scottish Diaspora Tapestry Exhibition, and its associated events, has been selected as the recipient of the prestigious 2016 City of Burnside Australia Day Community Event of the Year ... which is no mean feat.

"The award will be presented at the Burnside Australia Day Celebration which will be held at Hazelwood Park on Tuesday 26 January.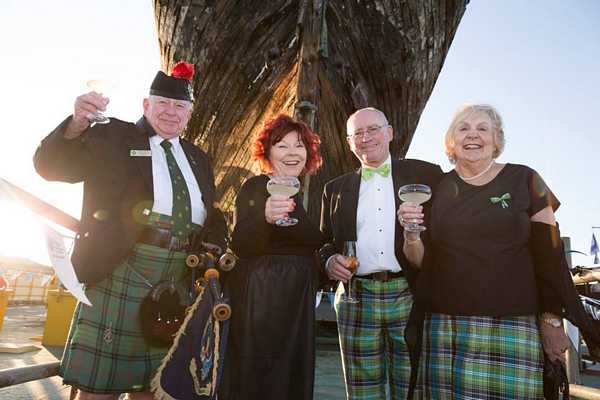 "This was due in no small measure to the teamwork involved with all of the participants. It is good to see, and it fills me with great pride, that Scottish culture has been recognised in this manner. I am sure that Jenny Bruce [Travelling Tour Director DownUnder] will be delighted with the news.

The photograph above was taken at a black tie dinner which was held on board the oldest clipper ship in the world, namely, The City of Adelaide, formerly the Carrick, which as you would know was the subject of one of the panels.

With warmest best wishes.

Rosemary McKay
Coordinator: Scottish Diaspora Tapestry Exhibition, City of Burnside - Scottish Associations of South Australia Inc.

In August 2017, Rosemary McKay was in Scotland and able to bring the Award to the Arts Festival, presenting it to Yvonne Murphy [left], who with Gillian Hart 'organised' all the stitchers across the globe in 2012/ 2014 as the Tapestry was created.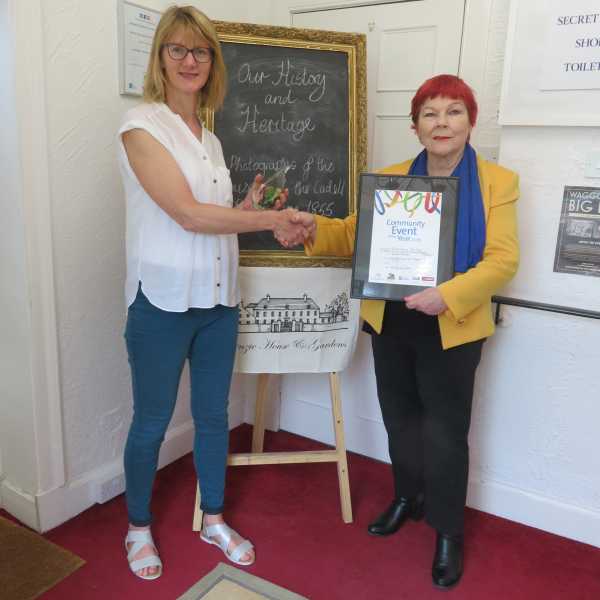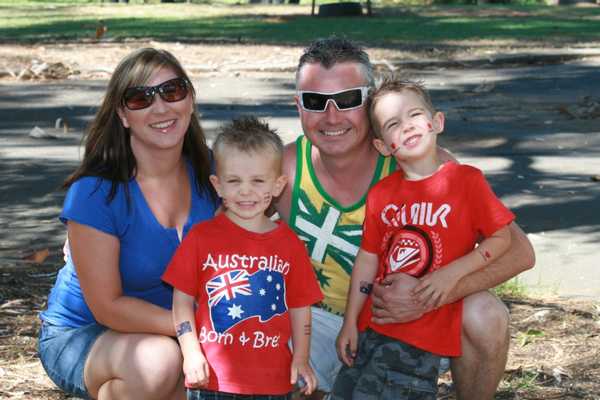 Published Date: January 27th 2016