Last Big Bang at the Power Station and 'Our' Chimneys Honoured by Tom Ewing ...
Last main structure element demolished and all soon to be cleared away

It's hard to remember what a gigantic part the power station played in defining our skyline along the coast. It could be seen from the Forth and from Edinburgh and from Fife, but no more.

Myriad commemoratives are starting to emerge but as was only to be expected and required, the Prestoungrange Arts Festival has created a mural that Honours Our Ancestors as the saying goes. Painted by Tom Ewing it can be readily seen in the grounds of the Gothenburg .. and when the sun shines again and the pop-up cafe is in action outdoors, it'll be pleasant to gaze on it and remember .. Thanks Tom.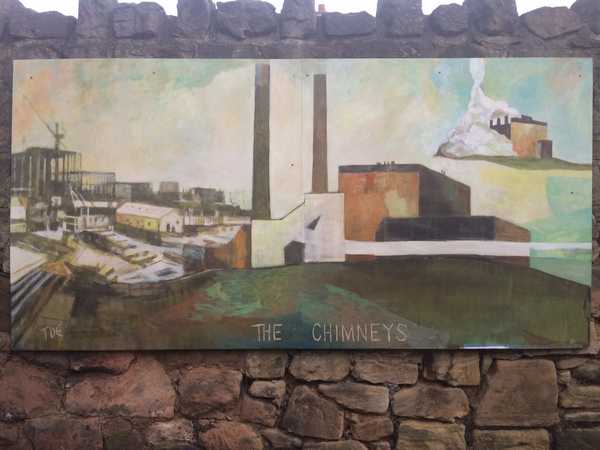 This was the last to fall of course ...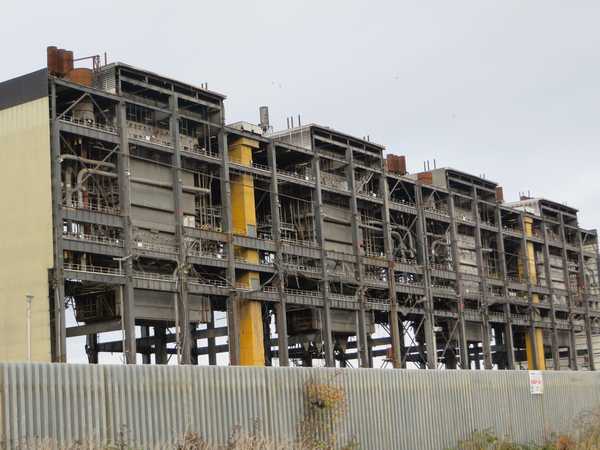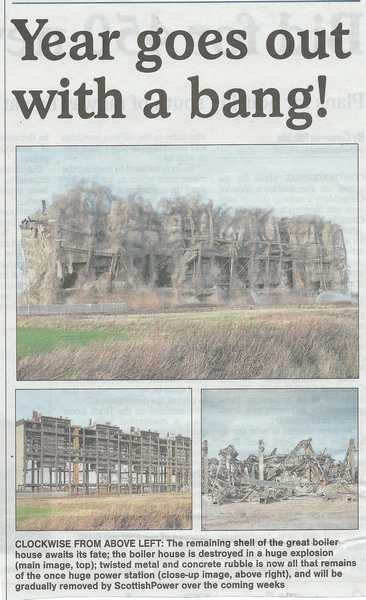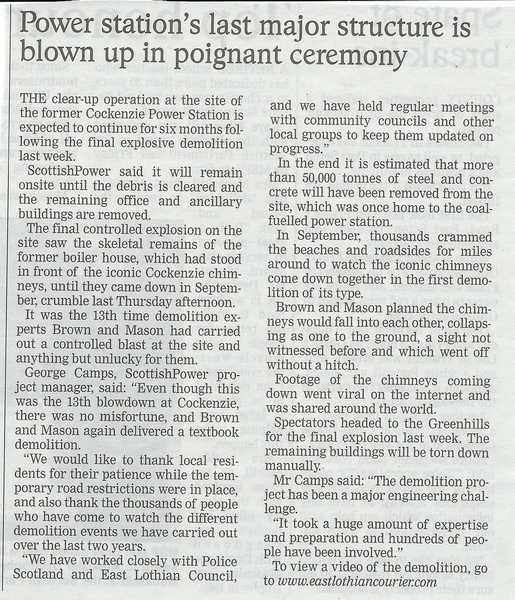 Published Date: January 4th 2016