Congratulations, BUT .. it's not all over until ....
.. the Fat Lady Sings!

So, whilst it is excellent news that Scottish Enterprise and East Lothian Council are no longer proceeding with the gigantic scheme for an Energy Park at Cockenzie, Inchcape are still intent on building their Offshore Wind Energy SubStation on the 1745 battlefield. Wessex Archaeology are shortly to commence exploratory work there.

Quite simply stated, it is an un-necessary incursion on the battlefield which will have to be resolved by Scottish Power as soon as possible.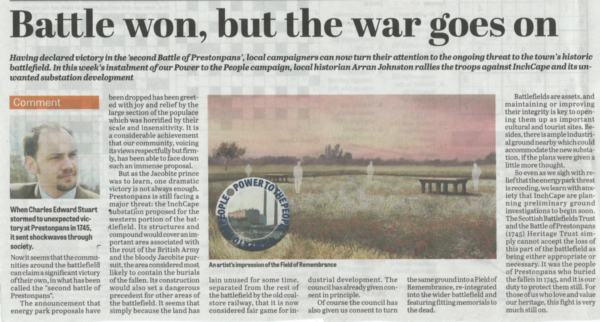 The Battle Trust and Inchcape both have Planning Consent in Principle from East Lothian Council to make future use of the land in question. The 1745 Battle Trust plans to create a Memorial for the dead on both sides; Inchcape an inelegant series of structures painted green with the unbelievable 'consent' of Historic Scotland!

Brownfield site to the north is perfectly sensible .. so may common sense prevail

What the 1745 Battle Trust finds most distressing is that just to the north of the site InchCape are intent upon, is the now disused Coal Store and the very connection to the National Grid Inchcape are quite sensibly seeking to make use of.

Battle Trust has offered to lease/ take option to buy the battle site from Scottish Power

Late last year, and again in January 2015, the Battle Trust formally offered to lease/ take an Option to Buy the battle site from Scottish Power. Scottish Power have sad they need to await developments before reaching any decision [see letter below]. The Trust quite simply intends to return the land to the agricultural use it had in 1745, and to create the Field of Remembrance for the dead on both sides - who were buried there by the people of Prestonpans on the command of Prince Charles Edward, Bonnie Prince Charlie, after the battle.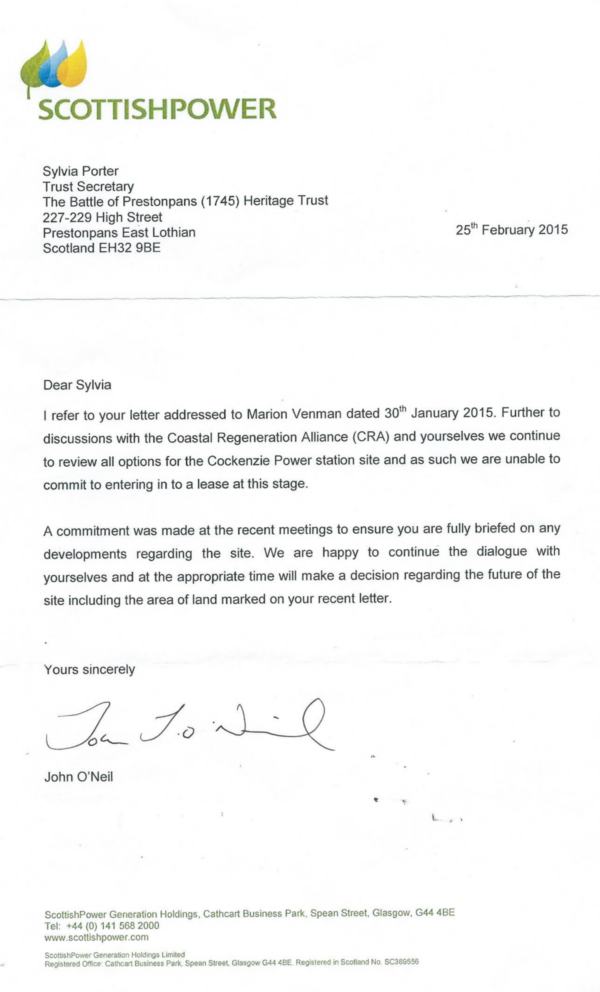 ... and Yes, since David Leven asserts that Scottish Enterprise wishes to continue being supportive in East Lothian ...

.... the Battle Trust is inviting him and his appropriate colleagues for an early meeting to discuss how the further interpretation of the battle site can become an ever more significant driver for economic and educational development. The Trust's two Economic Feasibility Studies both indicate exciting potential for local employment through major historical tourism not least with the added opportunity to enjoy seeing the 104 metre Battle of Prestonpans Tapestry - which to date has already attracted over 350,000 visitors!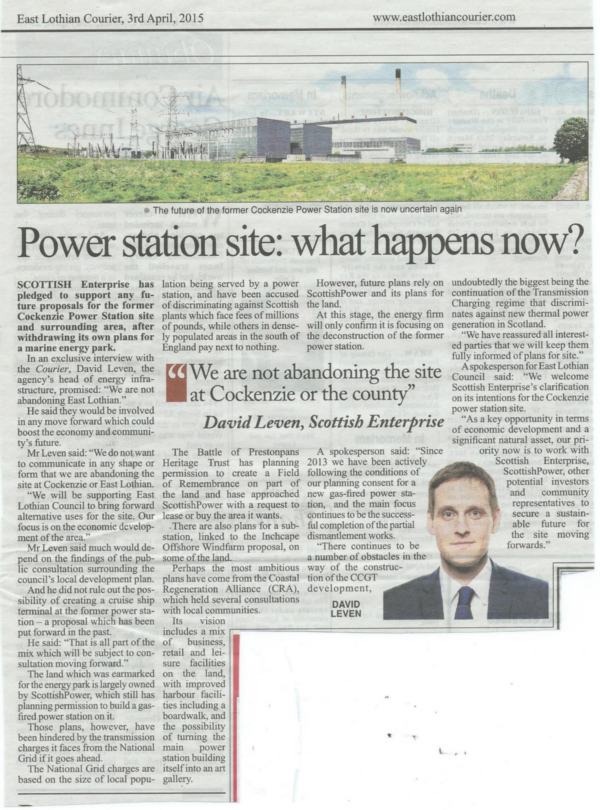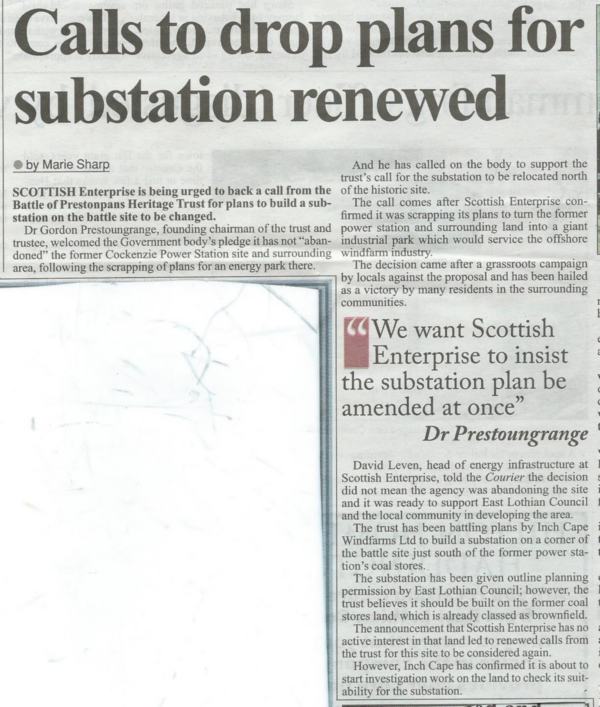 Published Date: April 12th 2015