Corby Radio spreads the news and a host of visitors are welcomed
Yes, it's been a regular morning rallying call from Corby Radio throughout the exhibition .. our thanks!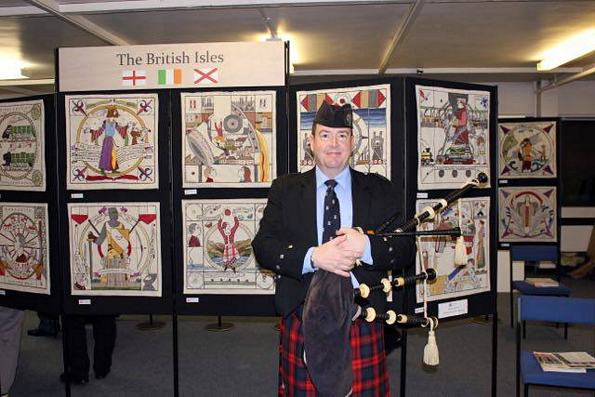 And those radio words, press coverage and word of mouth from the proud stitchers brought a great crowd to the Opening Night on Monday November 24th. On the following days amongst those eager to see were local Labour MP Andy Sawford and Ian Cameron, Trustee of The Rooftop Gallery. "Very impressed we are." Also as was to be expected were Mr Scotland himself, John Douglas, and Judy Caine, former Mayor of Corby who helped us get organised in 2013 when stitching got going.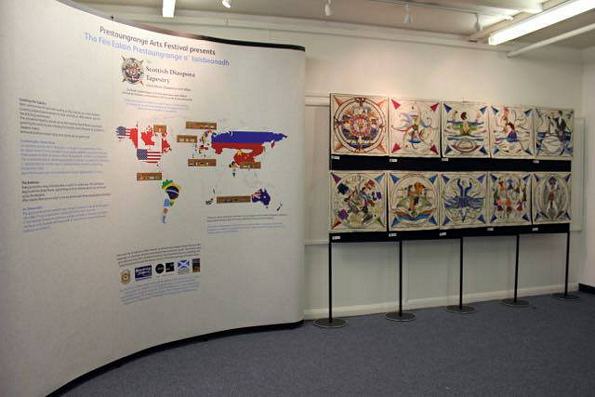 Here's how it looked when the photo call was made. Arran Johnston gave all a lecture tour of the clusters and Sylvia Burgess has taken command of exhibition staffing throughout the 10 days.

P.S. The bad news is that sadly it's coming down to make its way back to Musselburgh and other sector exhibitions in Scotland from Friday lunchtime December 5th.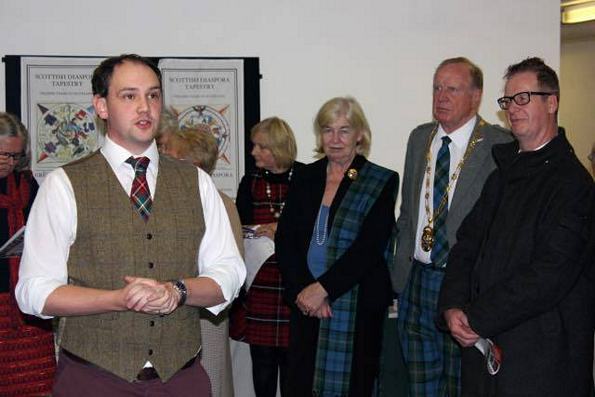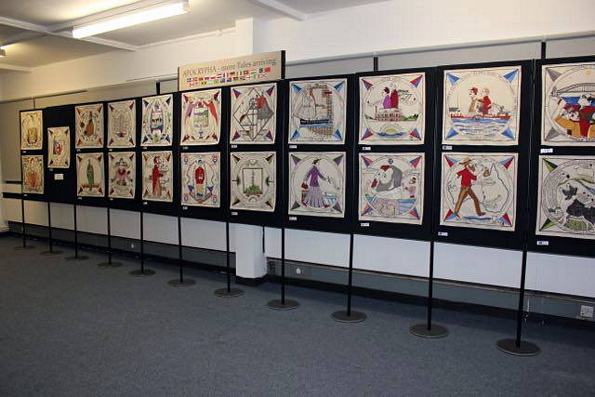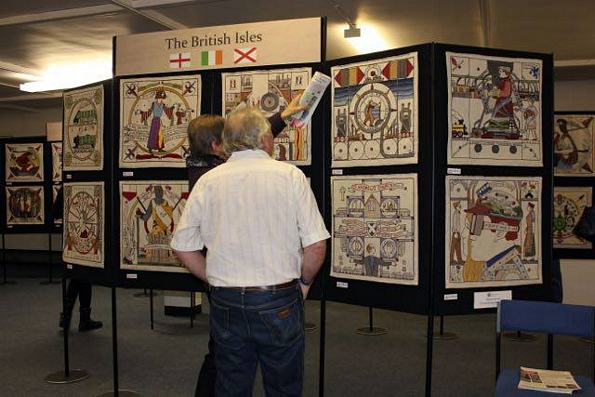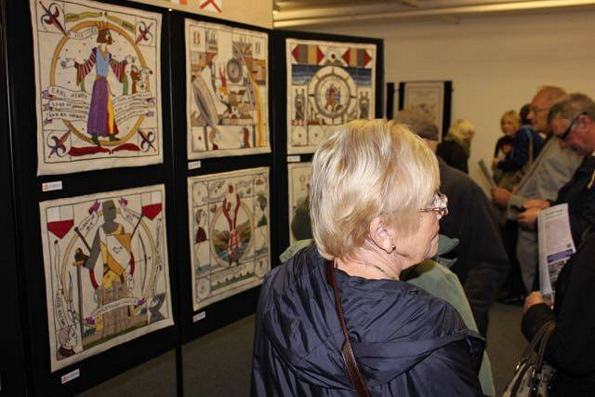 Published Date: December 2nd 2014