Front of House with the Tapestry - the splendid MacRobert Gallery in Stirling exhibits the artwork till July 23rd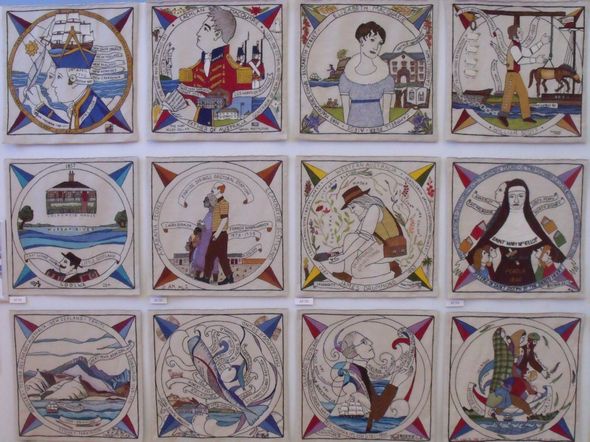 Just in time ... the Diaspora Tapestry hangs in the superb MacRobert Gallery at Stirling University

It's an Australian display above .... and the entire 167 panels are on display there until July 23rd except Mondays.

For those who saw the tapestry at its World Premiere at the start of the month, it's got a quite different layout. Indeed that's the challenge Arran Johnston and Sharon Beck face every time it arrives at a fresh venue.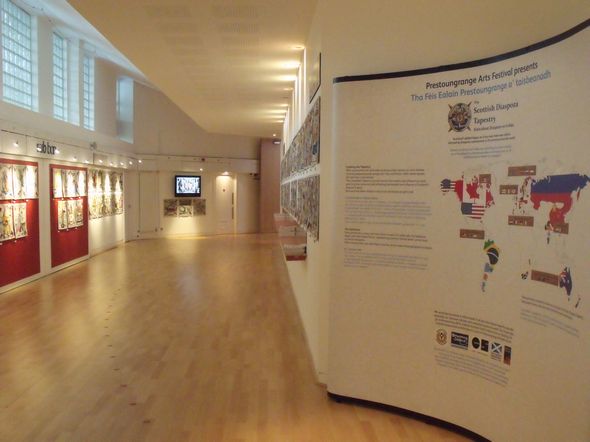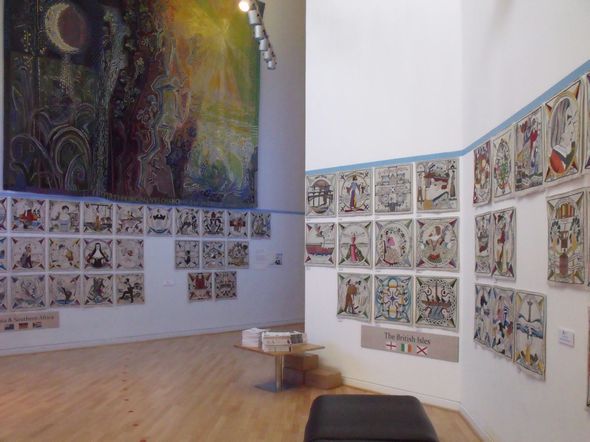 Some panels are displayed against a darker background, perhaps to better effect, but the overall brightness of the gallery makes all viewing a delight.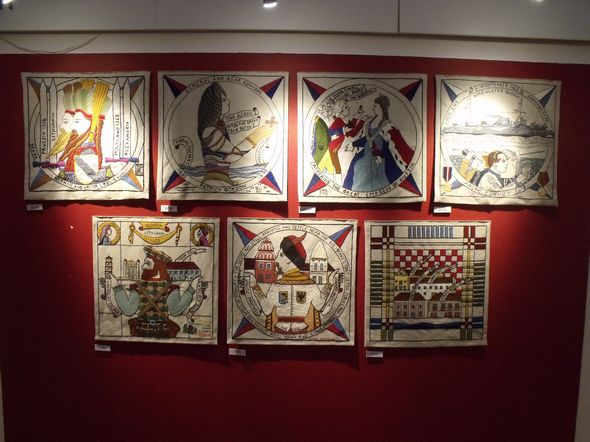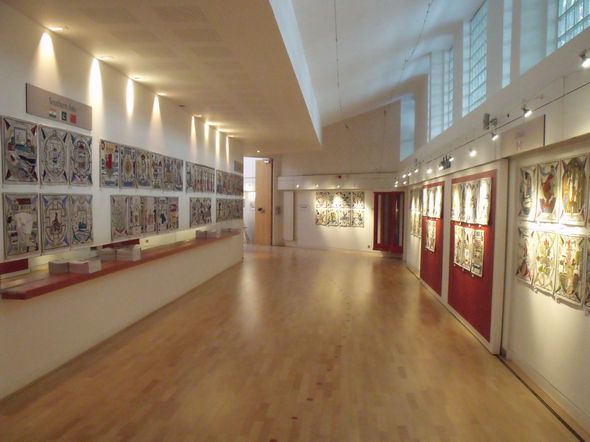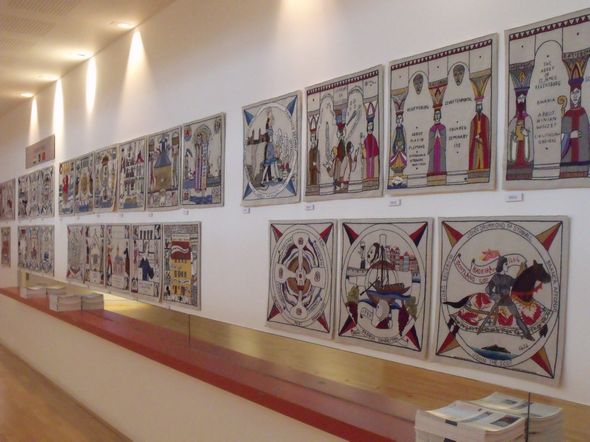 Our most sincere thanks to the gallery for making the space available to coincide with the Bannockburn celebrations close by.



Published Date: June 26th 2014