Scottish Diaspora Tapestry get support in India and from Reverse Diaspora in Scotland today ...
Premiere of our latest tapestry - telling tales from Scotland's diaspora - opens in Prestonpans May 31st 2014 ...... at 3 Harbours Festival ...

There will be 150 panels from 25 countries around the globe as our massive contribution to Homecoming 2014 ..... here are some details of the work going on in India at the moment ...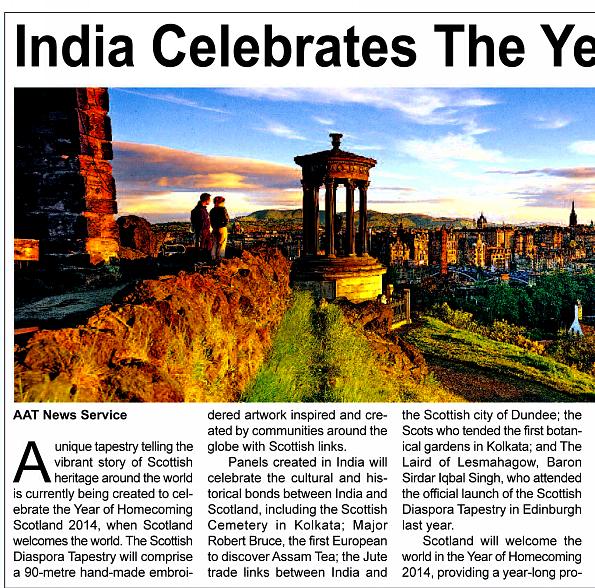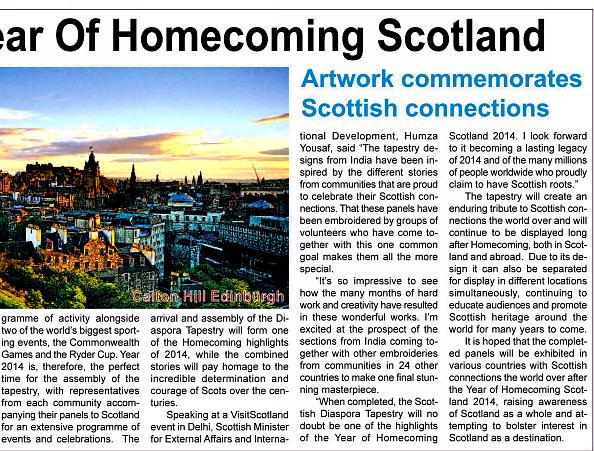 Published Date: November 21st 2013