Tapestry goes on display @ New Lanark Mills: 12 March - 9 April 2013
Tapestry Delighted to Visit New Lanark's World Heritage Mills

The 2013 programme of exhibitions is now further confirmed and the Battle Trust is delighted that the Prestonpans Tapestry will be open to visitors at New Lanark from March 12th/ April 9th i.e. including Easter holidays.

Access will be available from 10am/ 4pm every day with the addition of specific Guided Tours, and the opportunity to meet redcoat soldier re-enactors on Saturday April 6th.

If specific groups would like private tours on other dates, please contact Arran Johnston at waukin@battleofprestonpans1745.org to see whether they can be arranged.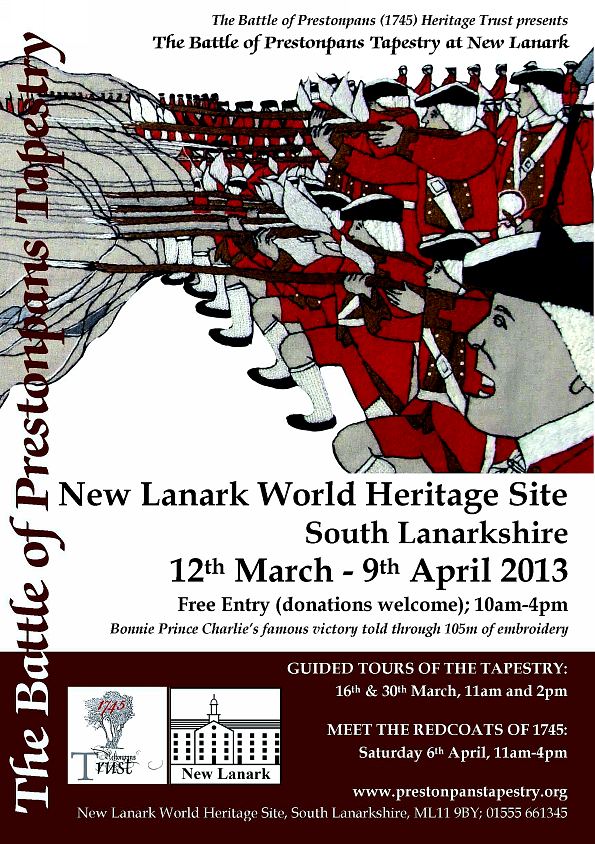 Published Date: January 31st 2013