Stories Get Told at the Cathedral as visitor numbers continue to grow ...
Tim Porteus and Prestonpans Tellers get yarning at the Cathedral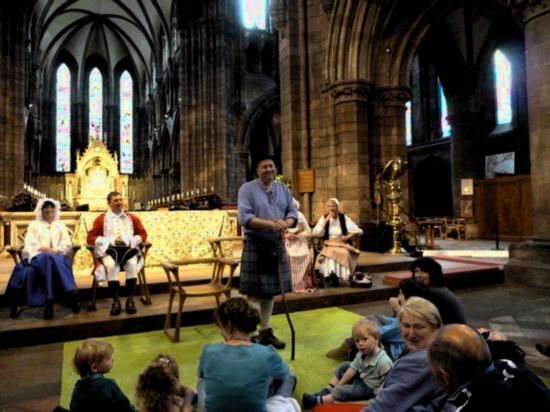 Throughout the June/ July exhibition of the Prestonpans Tapestry at St Mary's Cathedral in Edinburgh, a range of associated events are offered for the public. The latest is shown here in photographs - although truth to tell there was much Story Telling led by Tim Porteus taking place. There too were Caroline, Ros, Gareth and Michael, all telling tales; with drama from Caroline and Faith Ann; and poetry with music with Faith Ann.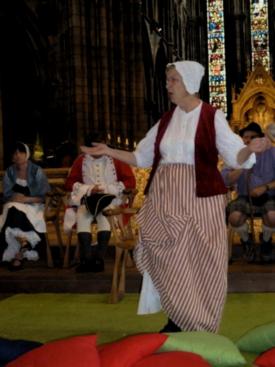 Peter Govan played haunting music which greatly added to the atmosphere.

Check the full list of activities HERE in the run up to the Fringe throughout August.

click to enlarge the images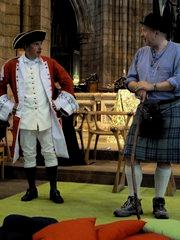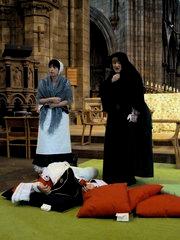 Published Date: July 14th 2011