Prince Charlie's Rose Still Blooms ... across the Fords of Frew ....
Roses on the Prince's Beach and Beyond ...

Webmaster away for a short break and what stands just outside the front door in Mallorca? None other than Prince Charlie's Rose! Back in Cockenzie of course much action ... the Fords of Frew look well and truly crossed by a considerable multitude.

click on all images to enlarge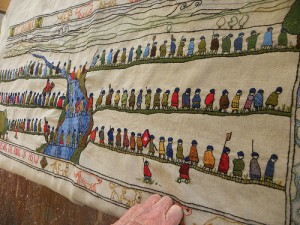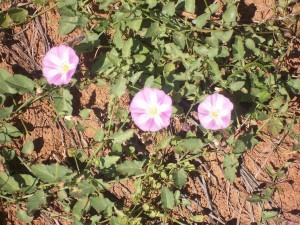 ...and here's five panels in a row .. that's the way they are being sewn together ... in 20 x 5 + a foursome....

The nearest is the now completed panel of Colonel Gardiner lying on his deathbed at Tranent Manse nursed by Beatrix Jenkinson created by Rhona MacKenzie, with most considerable help from her sister Catherine Morrisson [sisters eh!], whilst Highlanders dine with Beatrix' sister Mary in the kitchen below. And Yes, that's Rosemary Farmer from Australia still here in The Pans taking in the wondrous scenes ....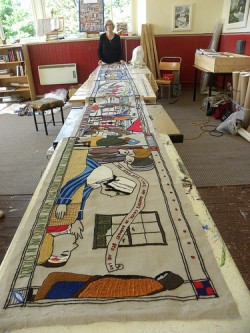 ... and please keep all the panels and of course the biographical details and black and white 'landscape' pictures flowing in ...
Published Date: June 21st 2010