Tapestry Images Emergent ... some pictures of progress ...
Thursday Workshops attract the Crowds

Dorie Wilkie's suggestion, as Head Stitcher, that a Share & Compare Workshop each Thursday at Andrew Crummy's studio might be helpful has certainly struck the right chord. Over 20 stitchers have appeared most weeks throughout January. We are pleased to share some of the progress they are making below.

The first panel is Dorie's own which many will have seen developing over the past three months. It depicts Cope getting all the bakers in Edinburgh and Sterling to bake biscuit before he marches north to confront the Prince in the Highlands - although he fails in that particular ambition.

The Trust is delighted to announce that Fords the Bakers of Prestonpans [Scotland's national winner of the Best Bridie Competition in 2009] has agreed to bake the soldiers' biscuit necessary for our re-enactments in the summer months. Bravo to Tom Rae, Managing Director there who is already busy researching the recipe.

click on images to enlarge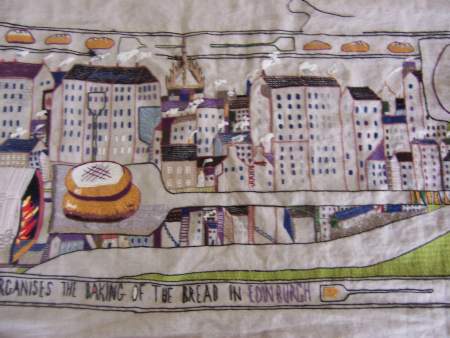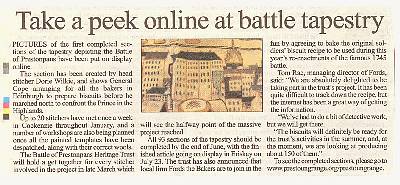 Those too far away from Cockenzie are not forgotten for one moment

Those who cannot make it to Cockenzie of a Thursday are certainly not forgotten. Dorie's phone seldom stops ringing. Furthermore, a number of Out & About Workshops are planned once all the painted templates have been despatched along with their correct wools.

A late March 'Big Get Together and Lunch' is also planned with every stitcher invited. It'll be at The Prestoungrange Gothenburg in the Pans and their lunches are legendary. But its true purpose is to celebrate the Half-Way Point of the Tapestry. [Remember that final deadlines are end May/ end June and display starts on Eriskay on July 23rd]. Formal Invitations will be going out in the next three weeks when the date is finalised.

Now for some handsome examples ....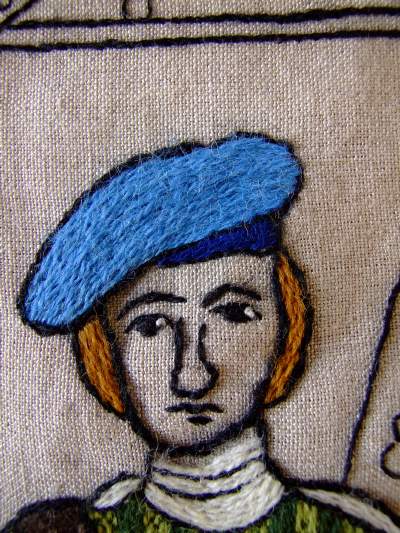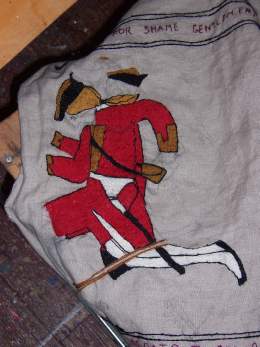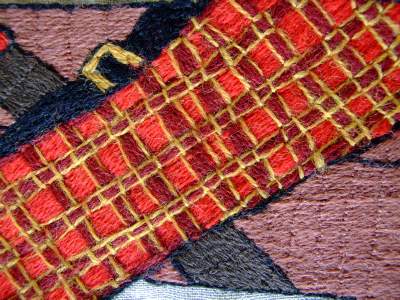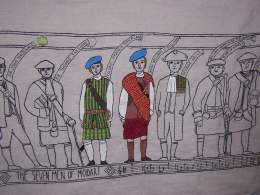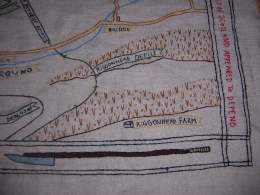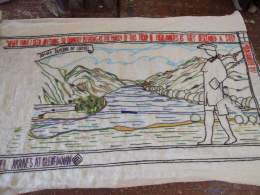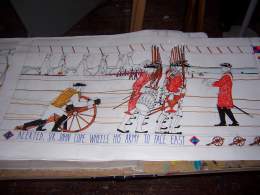 Published Date: February 3rd 2010