Beatrice Hogg alias Mrs Ferrier - She Wins the Double
Beatrice Hogg Ferrier has just walked right into The Gothenburg with some excellent memorabilia to share as seen below. Its a double bonus for us all!

First its for Fowler's ... as we see two advertisements for Fowler's Ales taken from the Gala Magazine in 1951 and 1952, followed by her Pay Packet week ending 10 December 1955 of £4-2/6d less Deductions of 4/3d making take home pay of £3-18/3d. Then we see her at work with friends in 1954-1956 [ she's got BH on her overall ] and at the Christmas dance in December 1954. Last she has an advertisement for a Fowler's Storyline Exhibition Pints fi' the 'Pans recalled at the Museum at Morison's Haven with some names known but not all of them.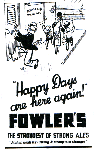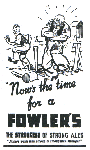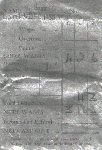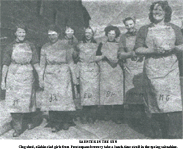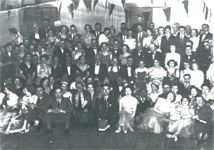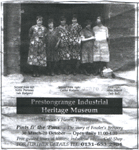 Second we see her on her Wedding Day with Archie Ferrier in February 1960 in The Gothenburg cutting the cake and on the south balcony with her bridesmaid, the bridegroom and the Minister.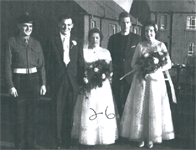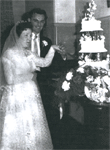 Published Date: February 1st 2004