Prestonpans 1745 Memorial Tables Installed on battlefield at the Waggonway
A truly beautiful memorial to the Clans and Regiments that fought on September 21st 1745

The Battle of Prestonpans [1745] Heritage Trust is well pleased that it has been able to commission two fine Memorial Tables commemorating those who fought and those who died on September 21st 1745. And they have now been placed in the midst of the battlefield itself along the line of the 1722 Waggonway.[The Battlefield and Waggonway APP is also signed]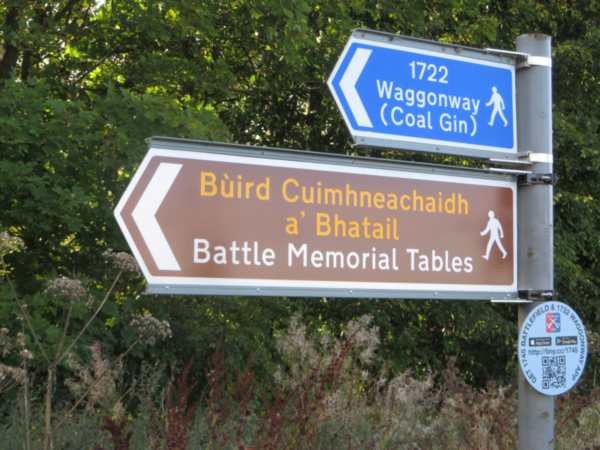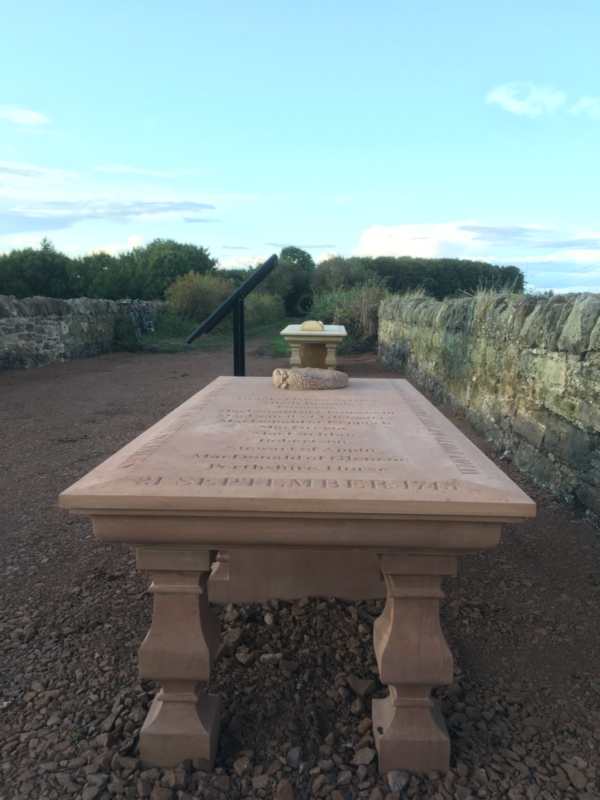 One table is for the Scottish Clans that supported the Jacobite Prince Charles and the second for the British Army supporting King George II, the Elector of Hanover.

On September 15th Clan Chiefs and Representers of those commemorated on the Highlanders' Table were able to assemble on the Waggonway at 12 noon - to honour and remember their ancestors who fought and those who were wounded or died in 1745. They were joined by East Lothian's Provost, John MacMillan.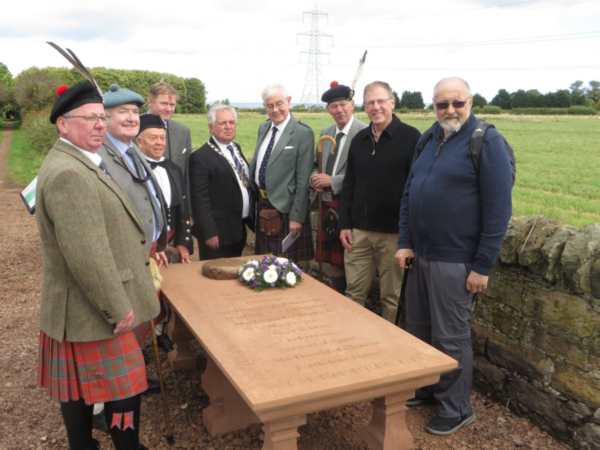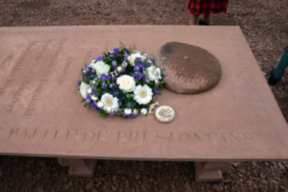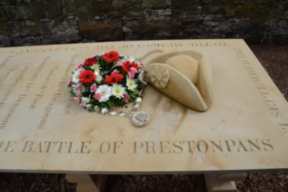 The British Army was not with the Clans this day, but the Chiefs and Representers paid their respects to those redcoats who died, the great majority, at Prestonpans for The Elector of Hanover, King George II. Flt. Sergeant Matthew Sinclair from Whitecraig, Lord Lieutenant's RAF Cadet, joined the group as did craftsman Gardner Molloy in the centre.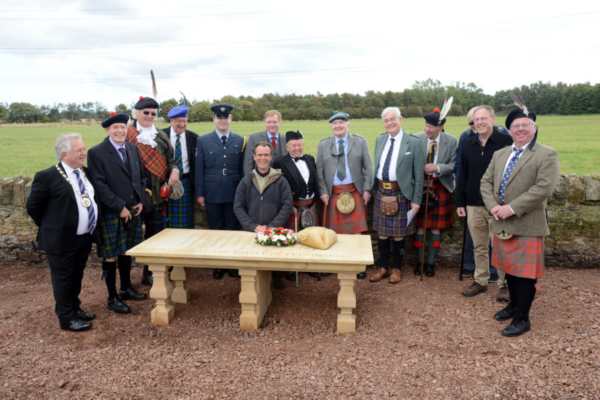 The tables were funded and installed for the Trust with supporting grants from Viridor and the Barons Courts of Prestoungrange & Dolphinstoun.

Technical Note: The Battle of Prestonpans tablestone memorials were designed by Trustee Gareth Bryn-Jones, local conservation architect and history sleuth. They are based on the type of top end 18th Century monuments found in many of the East Lothian kirkyards. The dressed and moulded stones and legs themselves were produced by top mason Ali Spence and his team at Dunedin Stone, Macmerry. The carved hats and lettercutting were done by local stone carver Gardner Molloy who also set them in place.

The red sandstone Jacobite memorial is made from Scottish Corsehill stone, quarried near Dumfries. The buff coloured Government memorial is made of Cop Crag stone from Yorkshire.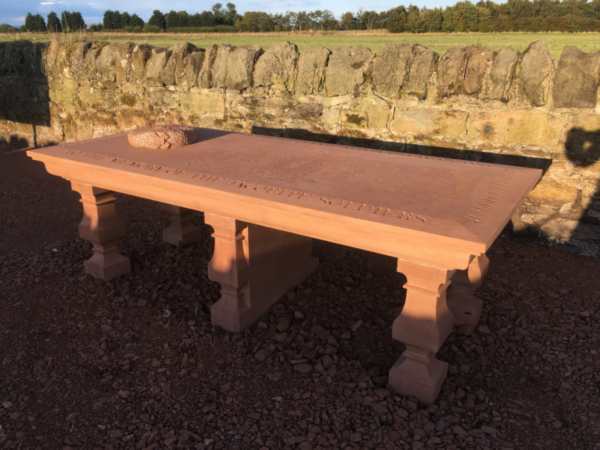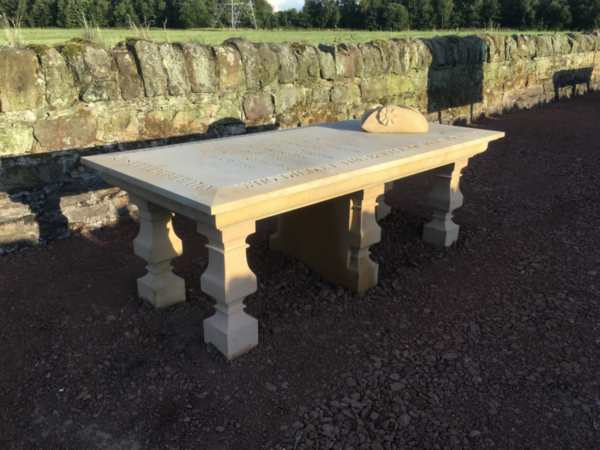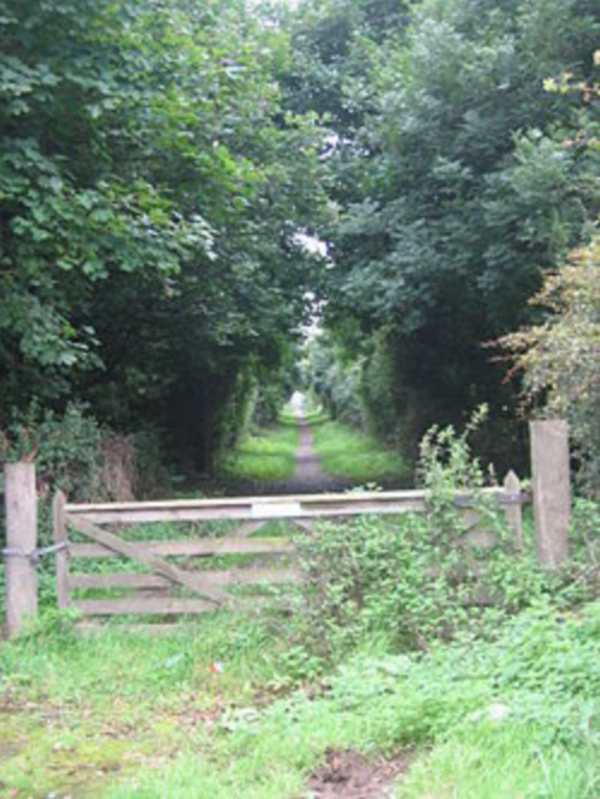 Published Date: September 18th 2018