1745 Memorial Tables sculpted by Gardner Molloy - ready now for their eventual resting place
Memorial Tables for those who fought in 1745

It has long been the Battle Trust's ambition to formally name the Clans and regiments that fought at Prestonpans in 1745 - on official memorial tables. And it is good now to report that the tables have been completed thanks to the professional skill and care of Gardner Molloy. Financial support came from Viridor and the Baron of Dolphinstoun.

It is our ambition to place them on the battle field where we are certain as can be the graves were dug by Panners on the orders of the Prince himself on September 21st 1745. We have received Planning Consent in Principle to do just that but alas, the present landlord, Scottish Power, is unwilling to agree with us to proceed.

So, for the time being they are safely stored in Gardner's sculpture yard.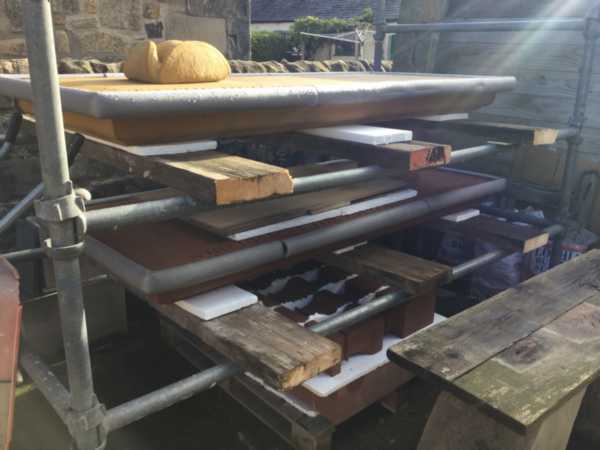 One thing is for certain: in 2018 when the next major re-enactment takes place in Prestonpans on September 15th/ 16th there will a grand gathering of today's representatives of the Clans and the successor Redcoat Regiments for their formal dedication. And we hope their final position in our community.

Here they are ... and Yes, we do have legs as well!

Jacobites to left/ Redcoats to right; click to enlarge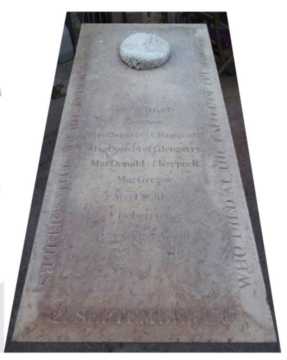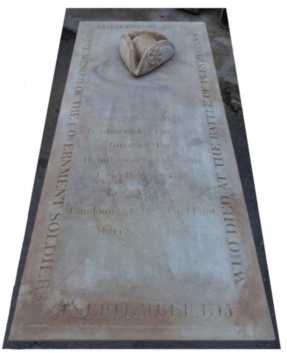 Those listed are Jacobites/ Redcoats as follows;

Cameron / Gardiner's 13th Dragoons
Stuart of Appin / Hamilton's 14th Dragoons
MacGregor / Guise's 6th Foot
MacDonald of Keppoch / Lascelle's 58th Foot
MacDonell of Glengarry / Lee's 55th Foot
MacDonald of Clanranald / Murray's 57th Foot
Atholl Brigade / Loudon's 64th Highland Foot
MacLachlan / 43rd Highland Foot
Robertson

________________________________________________________________

[Ed.] The 'successor Redcoat Regiments are respectively: The Light Dragoons, King's Royal Hussars, Royal Regiment of Fusilers, Duke of Lancaster's Regiment, Royal Anglian Regiment , The Rifles and the Royal Regiment of Scotland [2].






Published Date: October 26th 2016