3. The Highlanders Cross the Esk and Peter MacKenzie leads his traditional Battlefield Walk
BATTLE OF PRESTONPANS ANNIVERSARY DAY HONOURED

The build up to this weekend's spectacular 2011 re-enactments continued [yesterday] on 21st September, the anniversary date of the Battle of Prestonpans. It was marked in appropriate style inter alia for the citizens of Musselburgh.

Crossing the Roman Bridge as the Prince had done ...

Despite the thunder rolling overhead, Jacobite soldiers entered the town of Musselburgh during the afternoon to promote the anniversary. [Actually the Prince passed through on September 20th!] Members of Alan Breck's Prestonpans Volunteers crossed the Esk at the famous Roman Bridge, just as the Jacobites had on their way to battle in 1745.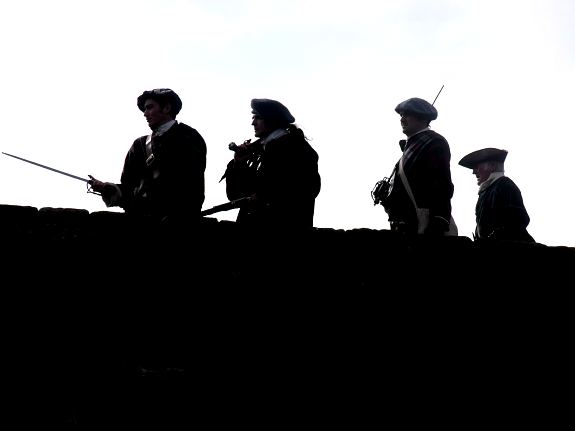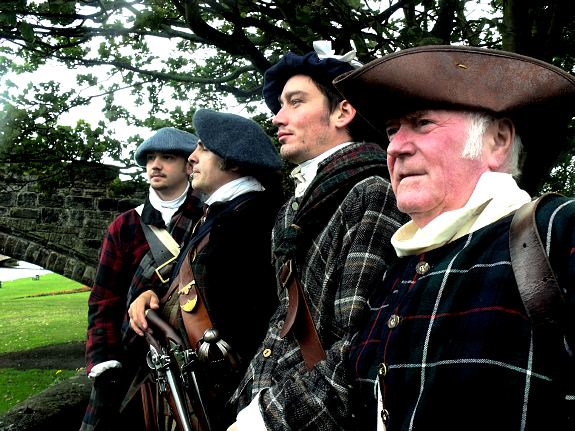 They then advanced down Musselburgh High Street, much to the 'delight' and 'consternation' of the shoppers.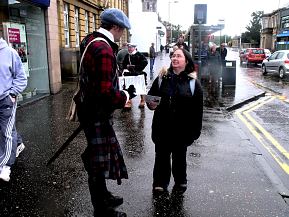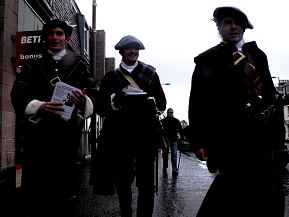 Traditional Battlefield Walk in the Wiles Bus

Later in the day, Peter Mackenzie continued the tradition he established in 2000 with his excellent guided tour of Prestonpans Battlefield. He was joined by the Alan Brecks', fresh from their exploits in the rain at Musselburgh, and this time their number included a redcoat soldier.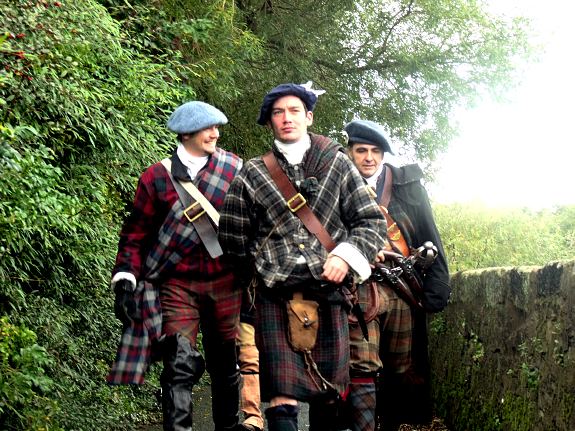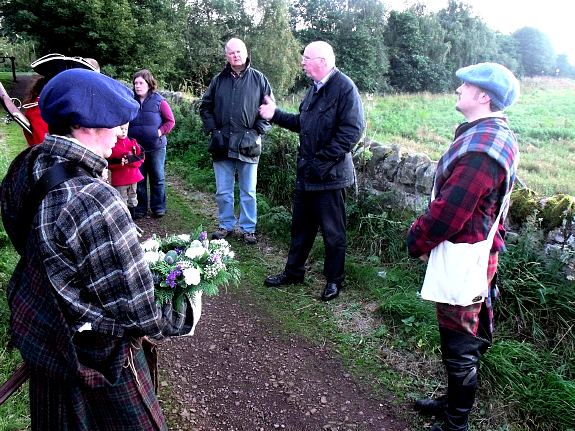 The Wiles Bus tour took in all the key sites and viewpoints, and climaxed with the laying of wreaths: one for the Jacobites at the 1745 memorial cairn, and a second, as it got dark, for the Government forces at the Colonel Gardiner Memorial close by Bankton House.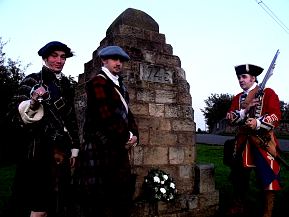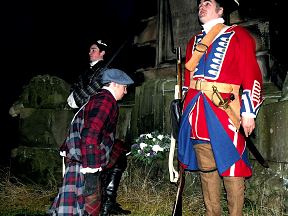 And just as Alan Breck did at Prestonpans in 1745, our redcoat soldier ended the tour with a white rose in his tricorn, fully prepared to alter his loyalties!


Published Date: September 22nd 2011