Alan Breck's Regiment Dined with its Colonel-in-Chief ... and more ...
Colonel-in-Chief Martin Margulies presided at the Regiment's 2nd Annual Dinner at The Prestoungrange Gothenburg: July 24th

The Alan Breck Prestonpans Volunteers were established, with Colonel Agitant Adam Watters, by Warrant from 'HRH Prince Charles Edward Stuart' at Holyroodhouse Palace on September 21st 2007. The Regiment's responsibility is to provide support at all re-enactments to the visiting groups. To date these have included the Glenbuckets, Charles Edward Stuart's Derby Regiment, the 77th Montgomeries from the Czech Republic and Lace Wars. The Alan Breck's Captain Cannonier is Gareth Bryn-Jones. As always, the sun set magnificently across the Forth.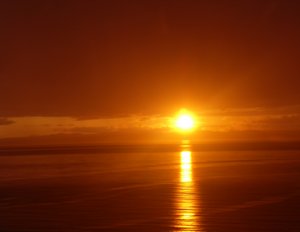 The second ceremonial dinner had some 50 members and guests in attendance and was once again welcomed by pipers from the Regiment's own Pipes [aka the Royal British Legion in Prestonpans]. During the evening contributions were also forthcoming from members of the Regimemnt - Hamish Moore on the small pipes, Coreen Scott with song, John Lindsay with poetry and as the concluding highlight, a performance of Andrew Dallmeyer's new play: Colonel Gardiner: Vice and Virtue. Set on Gardiner's deathbed at Tranent Manse the day after the Camerons were involved in their skirmish with the redcoats, Andrew and fellow actor Iain James Monteath gave masterly performances which were greatly appreciated.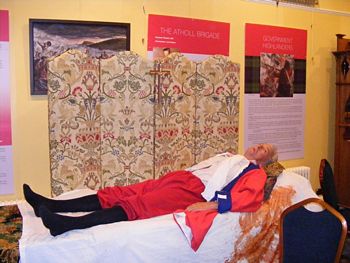 Colonel Martin Margulies, in his address to the Regiment, described his recent involvement with the major Battle Trust project to create a Tapestry with 79 x 1 metre wide panels telling the Prince's story, which he had helped to launch in Eriskay earlier in the week. He also congratulated Trustee Kristine Cunningham for the excellent Exhibition of The Prince's Clans who came out at Prestonpans in 1745, which members had the opportunity to view during the evening.

click to enalarge all pictures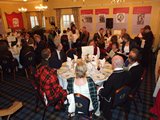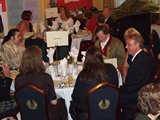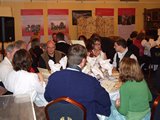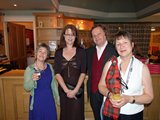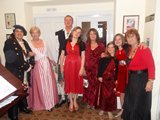 Regiment Looks Forward to September Re-enactments

The Annual Dinner is the opportunity to take particular note of the upcoming September re-enactments Septemebr 18/ 19th, and this year to reflect also on the re-enactment with the assistance of the Glenbuckets earlier in the day at Tranent Churchyard - for the most especial benefit of the Kiwi Camerons who had been in attendance.

Plans are also in hand for 2010 to initiate, as may be possible, re-enactments along the Prince's route in July/ September 1745 as the completed Tapestry is paraded to all communities involved.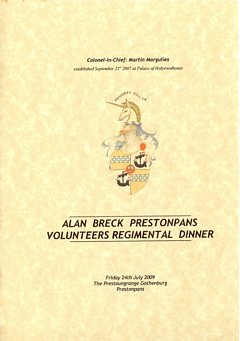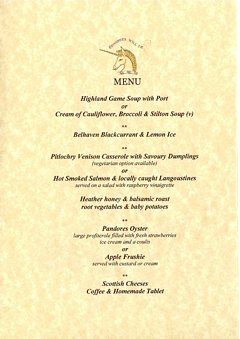 .... as can be seen above, the Regiment dined well!
Published Date: August 4th 2009