The Prince in Derby Quietly Remembered ...
The Battle of Prestonpans [1745] Heritage Trust is duty bound to place a wreath each year at Swarkestone Bridge to remember the furthest point south the 'Then still 29 year old Prince' reached in December 275 years ago; dutiful to the Charles Edward Stuart Society in Derby that had set such a fine example across the kingdom following the 250th Commemorations. For 25 years they have been an exemplar for us tardier brethren. Certainly our Prestonpans Trustee Pat O'Brien had played a leading role in ensuring a re-enactment at Meadowmill and Bankton House restoration in 1995 but we had frankly made no progress beyond that until 2006.

The wreath laid by Gordon Prestoungrange, Joint Chairman of the Trust, was created at home by Avril Wills with rosemary and red + white carnations and our 275th Commemorative Logo on the small card attached.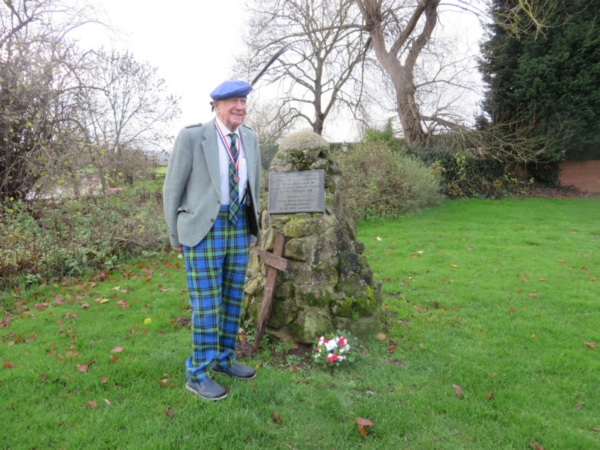 In Derby from 1995 they instituted and sustained annual December events on Saturday at Swarkestone Bridge and on Sunday at Cathedral Square. The Prince attended Sunday church in that very Cathedral in 1745 and so have myriad others over the years since. But perhaps most powerfully of all the Charles Edward Stuart Society in Derby saw erected the only statue in the UK to The Prince - right there in Cathedral Square designed by Anthony Stones in 1995. It was to Derby we turned in Prestonpans for our initial insights in 2006 when we revisited the Exeter Room, and here we have always found encouragement. It was also in Derby that Arran Johnston grew up and earnt his first spurs as Prince that has been annually reprised in Prestonpans - he's pictured at the major re-enactments in 2018 on his own horse. But let it be noted, whilst we presently have no statue in Prestonpans we have that ambition and it will be Scotland's first!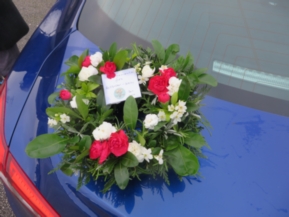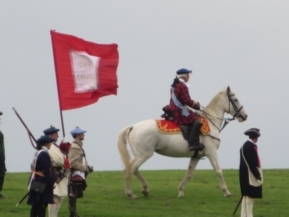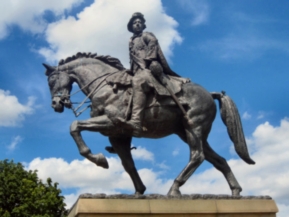 Published Date: December 5th 2020