Battle Trust Memory Lane [42]: HMS Fox Remembered
HMS Fox provided the gunners at the Battle in 1745 ...

It was the 270th anniversary of the tragic sinking of HMS Fox off Dunbar, just five years after its launch, after it ran aground and broke apart in a terrible storm on 14th November 1745 close by Tynningham Sands. Only 9 of the ship's complement of more than 200 survived and Captain Beamish was lost with his crew.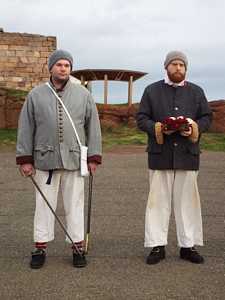 During the Prince's successful campaign from August/ November 1745 in Scotland HMS Fox was charged with preventing French reinforcements reaching the Highlanders; and when Cope embarked in barges at Aberdeen to come south again to land at Dunbar and meet The Prince at Prestonpans, HMS Fox was one of the escorts. It remained in the Forth after Cope's defeat.

Of equal significance with its role in excluding French reinforcements was its provision of gunners at the battle itself. They as history tells, fled as soon as the Highlanders charged and it is to be assumed they made it back to HMS Fox in the confusion although their fate is not recorded.

Commemoration Ceremony in Dunbar

On Saturday November 14th the Alan Breck Regiment arranged what is perhaps the first commemoration of the event; and remembrance of those who were lost at sea.

Representatives of the redcoats and the sailors themselves [casually attired as their predecessors were] led the procession from the Parish Church to the Harbour. They were well supported by the Dunbar Sea Cadets and the Minister who conducted the formal moments of Remembrance.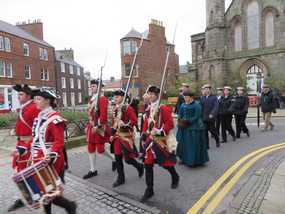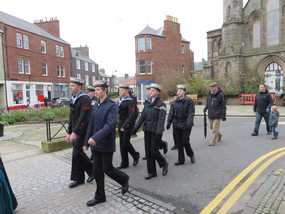 From the Battery, the redcoats fired a musket volley as the RNLI Lifeboat took a wreath out to sea to be laid on the now calm waters. Ironically, just the day previous, Storm Abigail had battered the coastline with a ferocity that must have been akin to that which occasioned the disaster that befell HMS Fox 270 years ago.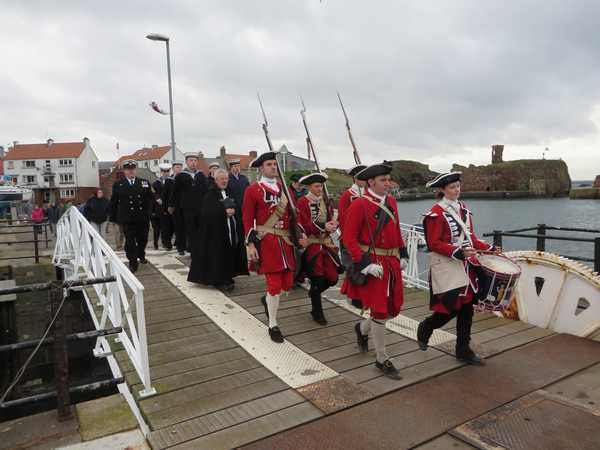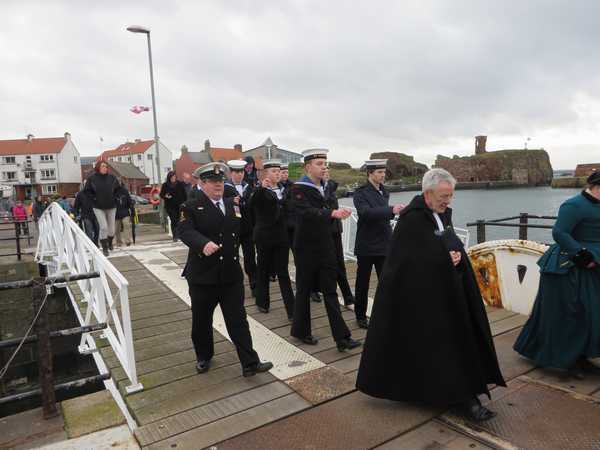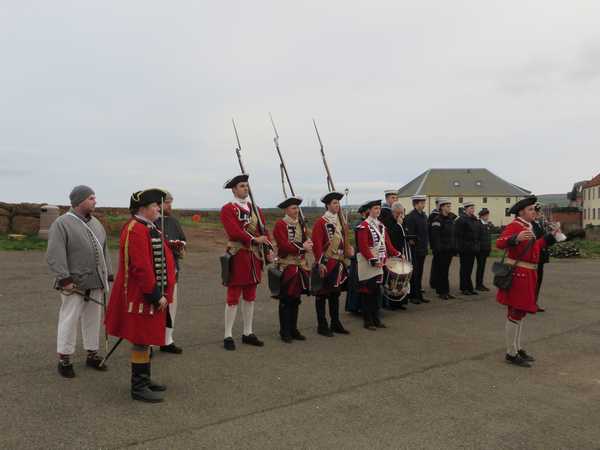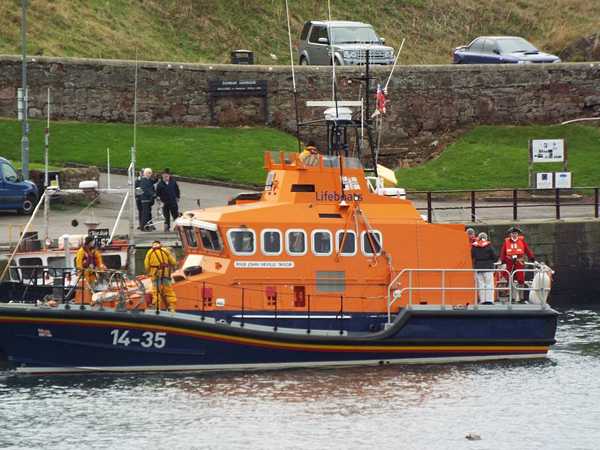 Published Date: July 23rd 2020