Battle Trust Memory Lane [40]: Field of Remembrance
Battle Trust's plans for a Field of Remembrance for those who died in 1745 given the planning Go Ahead by East Lothian Council

The Trust believes most strongly that the core battle site must be totally excluded from all housing or employment development. Nowhere is this more vital than where those who died are thought to have been buried on the day of the battle - by local Panners on the Prince's orders.

It wont happen at once because discussions with landowners are at a very early stage but ere long, suitable commemoration will be established. Two tables are planned, one for the redcoat dead and the other for the Highlanders.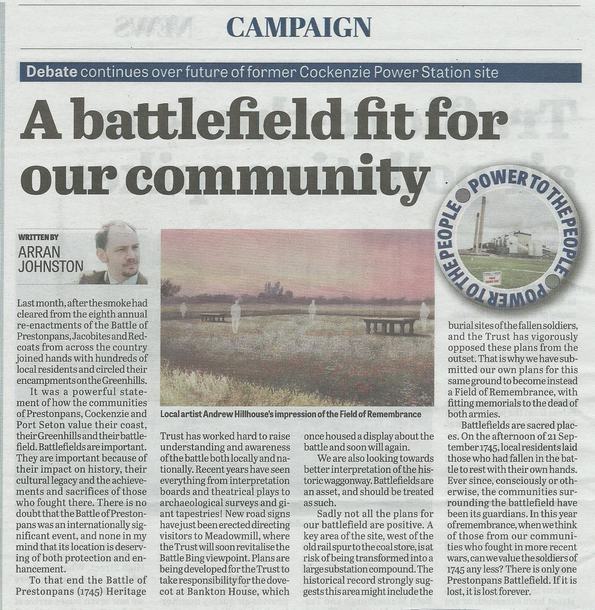 Published Date: July 21st 2020